Fulfills the training requirements set forth by the Wisconsin Department of Justice in a friendly to all experience levels and ages.
About this event
This concealed carry class fulfills the training requirements set forth by the Wisconsin Department of Justice to qualify for a Wisconsin Concealed Carry Permit.
Select class locations and dates also offer an add-on for the Florida + Minnesota permits, which will allow you to carry in over 30 states outside of Wisconsin. Note: Minnesota permit applications must be submitted in-person to a Minnesota county sheriff and cannot be mailed in. (See Florida Resource) (See Minnesota Resource)
Class length: 3 hours*
Range time: none, unless including multi-state permit add-on
(not required for Wisconsin permit)
What to bring:
Pre-registration ticket or receipt
Something to take notes with
State-issued photo ID
You are welcome to bring a handgun if already purchased, but it is not required. We can provide many different types of handguns for education and training. This will help those new to firearms to find something their most comfortable with.
You do not need a gun to take this class
Class topics include:
The safe loading, unloading, storage, and carrying of firearms to be concealed
Current laws defining lawful self-defense, use of force by private citizens, including the use of deadly force, transportation, and concealment.
Pistol operation
Pistol cartridges and components
Ammunition malfunctions
Maintenance and cleaning
Holster selection / concealment techniques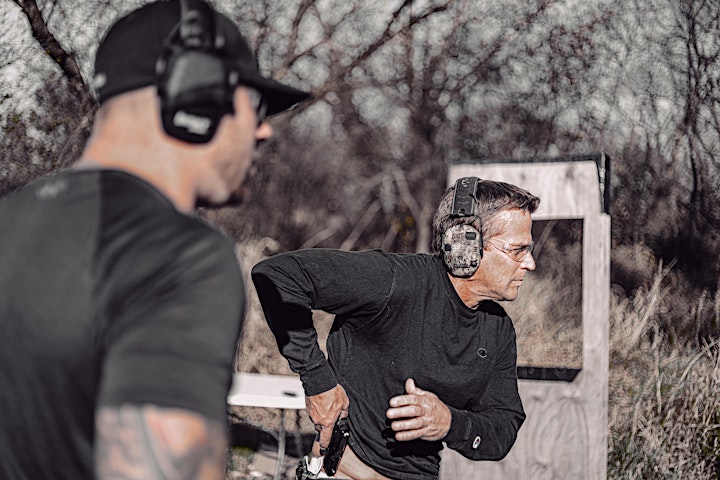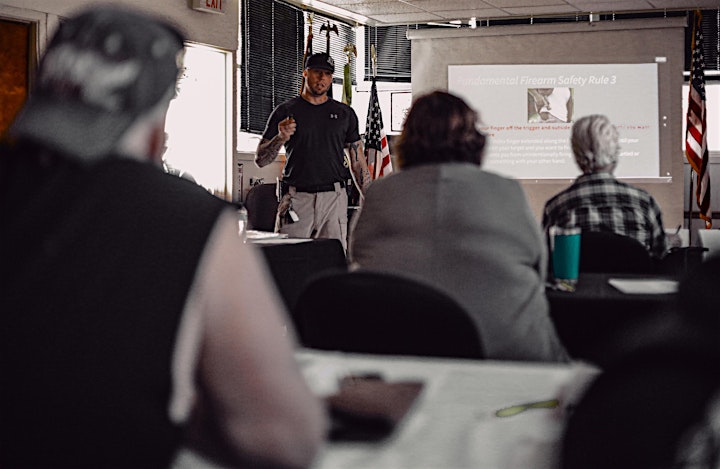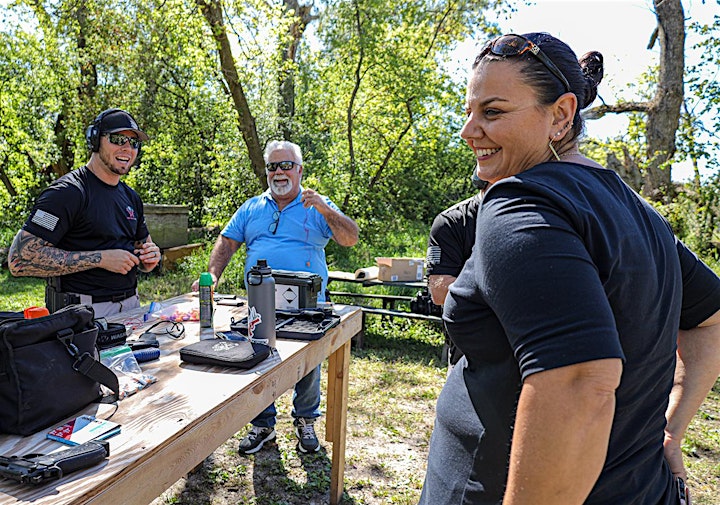 Organizer of Wisconsin Concealed Carry Class
Instructor Derek
Firearms & Self-Defense Expert
Instructor Derek is a nationally recognized and certified firearms instructor with the NRA. Instructor Derek shares his skills, experiences, and techniques with students just beginning to learn and understand firearms up to advanced shooters. Mixed Martial Arts is the foundation of Instructor Derek's instruction with particular focus in Muay Thai and Brazilian Jiu-jitsu. Instructor Derek currently partnered with Instructor Jamie currently co-run a branch of Devine Jiu-Jitsu school in Lake Geneva, Wisconsin. Instructor Derek also volunteers his time helping youth train and learn firearm safety with Balog Combat Systems and the Eddie Eagle Campaign developed by the National Rifle Association.
Want to see what Instructor Derek is doing? Check out his Instagram @instructor_derek
A request can be made by phone (262) 325-6467, email (train@instructorderek.com), or our website (www.instructorderek.com).
 Serving: Genoa City, Lake Geneva, Burlington, Elkhorn, Milwaukee areas, Oak Creek, Kenosha, Chicago Area's and throughout the Greater Lakes Area of Wisconsin & Illinois.