Description
March is the new May, so open your calendar and pencil in these fun FREE member-led group rides to Wisconsin small towns with European a heritage. Joins for rides to Belgium, Paris, Luxembourg, Rome, Holland and beyond. For more detailed information about each ride and maps of the routes, see the Wisconsin Bike Fed's Spring Classics routes page.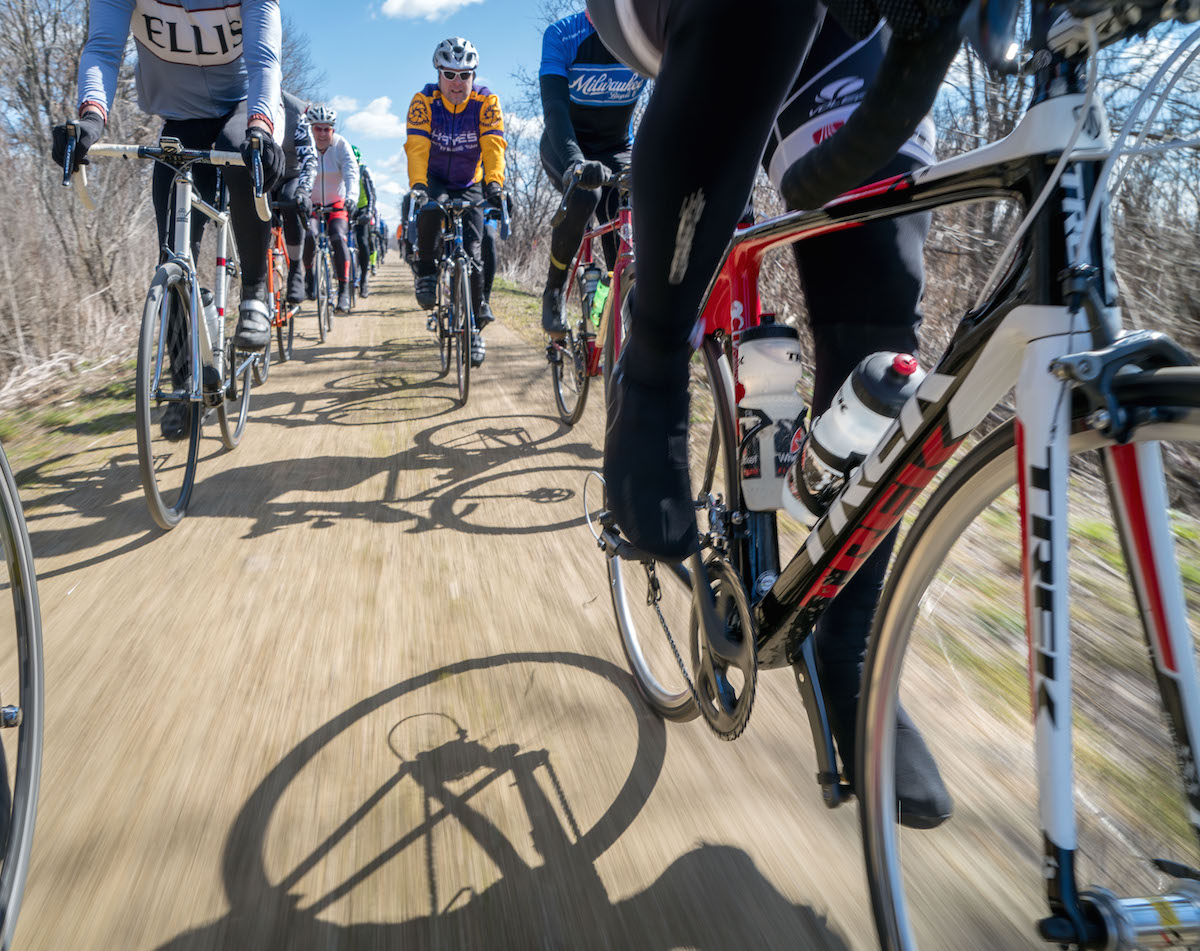 This year our Wisconsin Spring Classic Series is presented by Lowlands Group restaurants, definitely the most bike friendly European themed Grand Cafes around! Each ride is organized by a Bike Fed member, an organizational member like a bike shop or an affiliated club.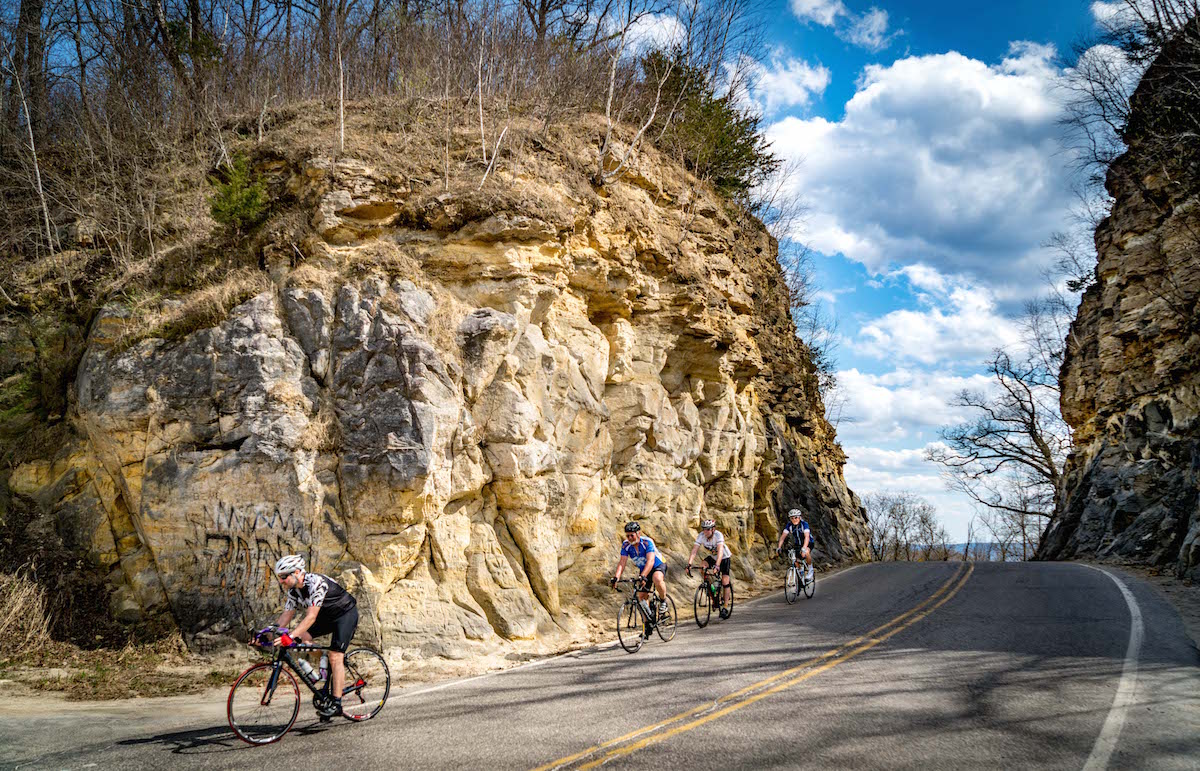 The idea for the Wisconsin Spring Classics Series was born a few years ago, when we held a couple of informal rides to Paris and Belgium. It was great to get in 40 to 80 early season miles with friends. To get a feel for what the 2016 Wisconsin Spring Classics Series rides will be like, you can read this blog post about our first Belgium adventure and our second informal Milwaukee-Paris-Milwaukee ride here.
Basically, these are all longish, self-supported, training rides. Depending on the particular route, there may be a stop for food along the way. These are rides, NOT races, but the pace will be fast/casual (15-20 mph). There will be a no-drop policy, but if you have never ridden more than 25 miles, you might want to train a bit before you attempt one of these. The rides will be free, but we ask that everyone be a Bike Fed member for insurance reasons. We won't kick you off the ride if you are not a Bike Fed member, but with fun rides like this, why not join online here?

There are a few new things this year, thanks to our presenting sponsor Lowland's Restaurant Group. Not only do Lowlands Cafes have great food and an amazing Belgian bier selection, they are some of the coolest bicycle themed restaurants this side of Ghent. Lowlands is more than a bicycle-friendly business, they are bicycle crazy, so it was only natural that they wanted to support the Wisconcin Spring Classics.
All the rides are free, but we ask that you let us know which rides you think you will be doing by clicking the green registration button (upper right). This is just so the ride organizers have an idea of how many people are coming and so you can sign the online waiver. If you don't know which rides you will do, just pick one so you can fill out the waiver.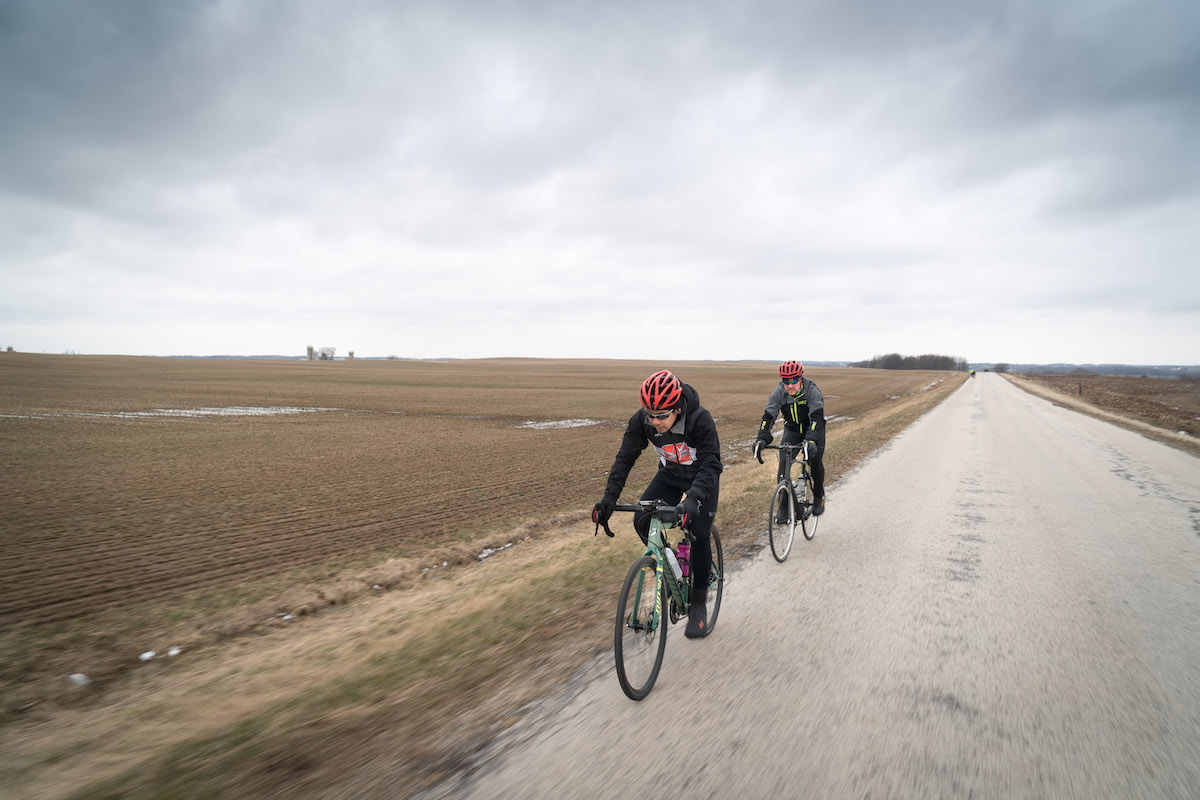 Thanks in part to our new presenting sponsor, Lowlands Restaurant Group, we have been able to add a fun Spring Classics Ride Series Passport. Bring your passport with you on all the Spring Classics and get a stamp to prove you completed the ride. There will be a quick raffle (put your passport in a bucket) after each ride.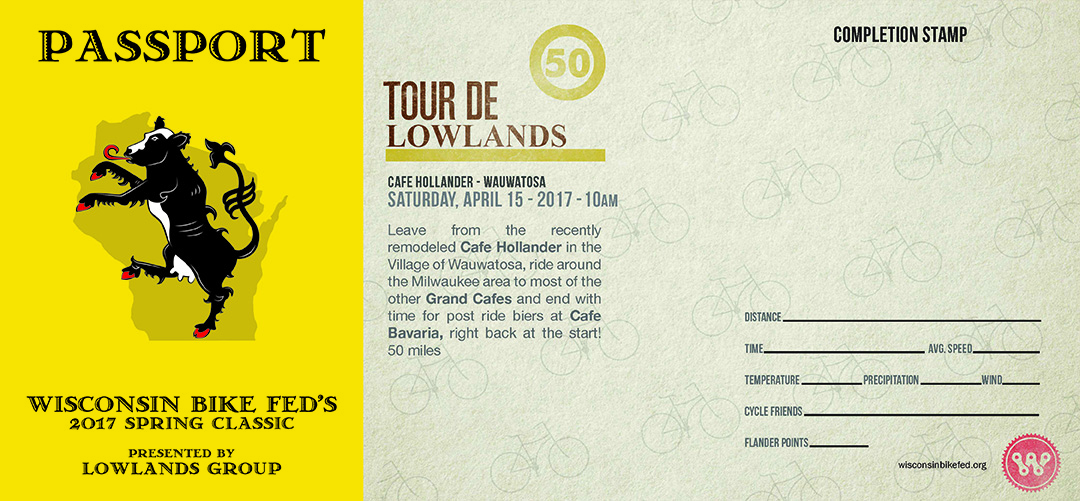 We are printing a limited number of passports and you can purchase them for $5 (includes shipping) when you select which rides you think you are going to do. You can also keep track of your Flanders Points in the passport. We will give a special prize to the rider with the highest Flanders Points at the end of the series, and we will have a final raffle for some bigger prizes. You don't have to buy a passport to do the rides, but they are pretty cool.
So far the 2017 Wisconsin Spring Classic Calendar is as follows (click event name to see the individual ride Facebook event page). We will have more details for each ride as we get closer to spring. Note that some rides still link to last year's Facebook event, but those will be updated as soon as the ride organizers create a new page.
Sun., March 12th, 9.a.m. – Wheel & Sprocket to Paris
The ride that started them all! A rain or shine ride from Wheel & Sprocket in Hales Corners to Paris, WI, where we stop for a group photo. From Paris you can turn back or ride on to Kenosha for a refueling stop at Public Craft Brewing and then head back to Wheel. 76 miles
Sun., March 19th, 9 a.m. – Ben's Cycle to Rome Sun., March 19th, 9 a.m. – Ben's Cycle to Rome This ride from Ben's Cycle to Rome has been postponed. Date and time TBA. There will be an alternative, shorter route that will leave at 9am from Hollander Tosa and go to Wales (maybe Rome if it is nice out and we have the legs). We will try the trail, but switch to the road if the trail is too icy or snowy. Stay tuned for a Facebook event with the date and time for the shop ride.
Leave from Milwaukee's Polish cycling epicenter and ride to Rome, WI for a group photo at the Rome Feed Mill and grab some bakery Pickets Country Store before we turn around. Vince and the guys at Milwaukee Bicycle Company may have the grill going when we get back. 86 miles
Sun., April 2nd, 2017, 10 a.m. – Wheel & Sprocket to Holland
This fun new ride to Town of Holland, a nice little dairy community in the Fox Valley, leaves from Wheel & Sprocket's Appleton store. The route is a relatively short and flat, leaving plenty of time to hang afterward at the shop. Le Prince French Crepes will be setup in the back of the shop parking lot for Tour of Flanders viewing and post ride food. 55 miles
Sun., April 9th, 9.a.m. – Broken Spoke to Luxemburg
Ride with George and the gang from Broken Spoke Bike Studio in Green Bay to Luxemburg, WI for a stop at Don's Bakery for schnecks and a group photo. Ride back and hang with comrades for a bit to relive the ride. 58 miles
Sat., April 15th, 10 a.m. – Tour de Lowlands
Leave from the recently remodeled Cafe Hollander in the Village of Wauwatosa, ride around the Milwaukee area to most of the other Grand Cafes and end with time for post ride biers at Cafe Bavaria, right back at the start! 50 miles
Sat., April 22nd, 9 a.m. –Rocket Bicycle Studio to New Glarus
Get your Swiss on and join the crew from Rocket Bicycle Studio in Verona for a fun but hilly loop to Belleville, New Glarus and back to Verona. Bring your crampons because this route includes some serious climbing. 45 miles
Sun., April 23rd, 1 p.m. – Holland to "The Cut"
The Coulee Bicycle Company of Onalaska teams up with the Red Pines Bar and Grill in Brice Prairie to host a ride through the Town of Holland to the famed Mindoro Cut and back. After the ride, we can refuel at the Red Pines on Lake Onalaska in Brice Prairie. 55 miles
The Door County Silent Sports Association's tour of beautiful southern Door County. The ride starts in Sturgeon Bay at Otumba Park and takes you to Namur (home of the Belgian American Heritage Club) and Brussels, then to Vignes and Lasalle and back. 70 miles
Sun., May 7TH, 9 a.m. – Fyxation to Belgium
Grab a Colectivo at Fyxation Bicycle before the ride to Belgium, WI, which was actually settled by Luxembourgers, and is home to the Luxembourg American Cultural Society and Museum. Back at the shop on Humboldt Blvd after the ride, we will have a little BBQ. 71 miles
Sat., May 13th, 8 a.m. – Rocket Bikes Black and Blue Ride
This time the crew from Rocket Bicycle Studio in Verona put together a longer, but less punchy loop through Blue Mounds State Park and Black Earth with plenty of places to refuel along the way. There are a couple options to shortcut the route. 74 miles This is a true no-drop ride and there are a couple options to shortcut the route. The shop doors will open at 7:30am and the studio will be open until 2pm (for riders to plan accordingly). Coffee and donuts will be provided to kick the morning off! 74 miles" with the route link: https://ridewithgps.com/routes/21036640