Description
Join us as we honor Tom Schuler as our 2018 Sports Inductee for the Wisconsin Bicycling Hall of Fame with this fundraiser that supports bicycle advocacy, safety education and the Wisconsin Bike Fed.

We're excited to have Tom's friend and former 7-Eleven teammate Bob Roll here to join the festivities. The event begins with a VIP meeting at 5 pm for those selecting the VIP tickets or Sponsorships, general admission at 6 pm, Induction Ceremony at 7:30 pm and an exciting live auction for one-of-a-kind items at 8 pm.
While Schuler is a Michigan native, he has spent the last 30 plus years in Wisconsin managing teams and athletes with his firm Team Sports Inc., and as a partner in the Tour of America's Dairyland. A father of three, Schuler now lives in Milwaukee and was inducted into the U.S. Bicycling Hall of Fame in 2007. Schuler would have earned a spot in the Wisconsin Bicycling Hall of Fame if he did nothing more than help found the 7-Eleven Cycling team with Jim Ochowicz in 1981, the first U.S. team to race in the Tour de France, in 1986. But he went on to manage and mentor more than 40 athletes who have gone on to compete in the Olympics and won national and world championships.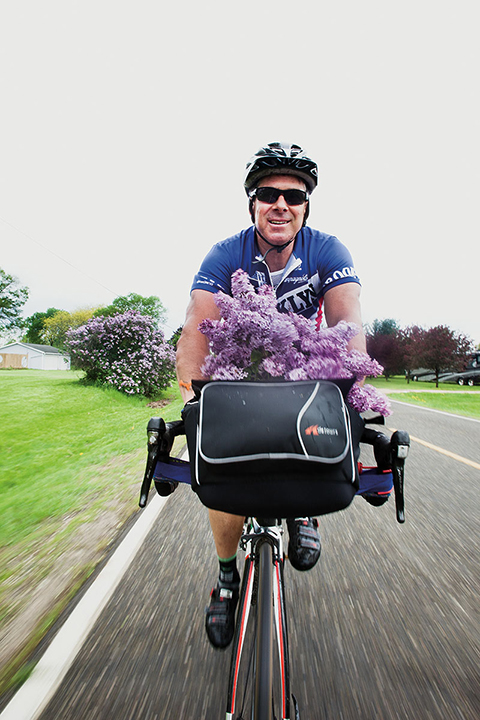 Classic Schuler! Photo by Peter DiAntoni
Although he has raced against legends like Bernard Hinault and won the 1987 US Pro Road Championship, Schuler remains one of the most humble and likable icons in the sport of cycling. A self-described "lifer," Schuler still rides his bike from his Milwaukee home to his office, organizes the infamous "Bone Ride" from Milwaukee to Madison for lunch and back, and organizes a host of top-class races and charity rides.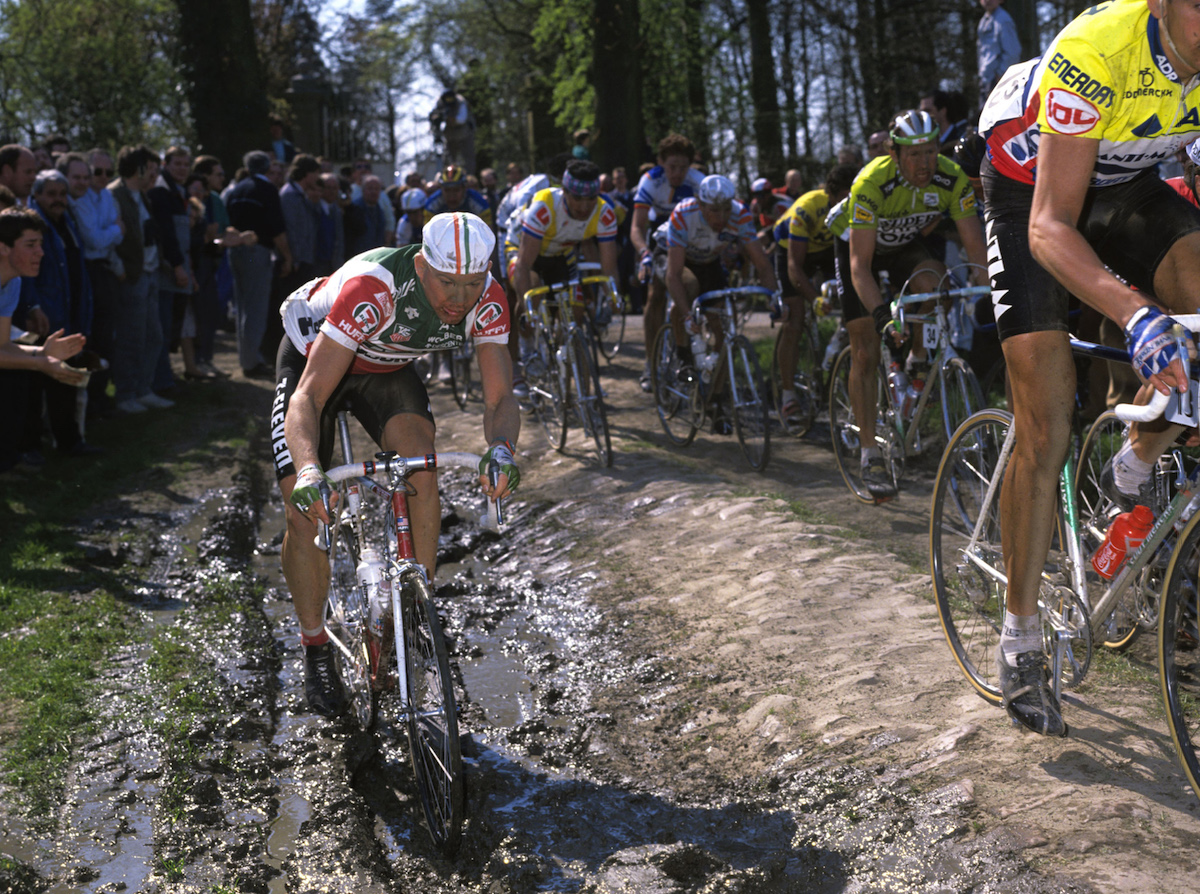 Bob Roll racing the hard line in the 1988 Paris-Roubaix. Photo by Graham Watson
The event's special guest is Bob "Bobke" Roll, Schuler's long-time friend, former 7-Eleven teammate, professional mountain biker and now an announcer on NBC Sports for the Tour de France, and author of several books. Beyond his impressive palmares, Bobke is quite a character in his own right with plenty of hilarious stories from the pro peloton to share. This year our Hall of Fame ceremony will be at The Garage in the cool Harley Davidson Museum, 600 E Canal Street, in Milwaukee. The ticket prices include heavy appetizers, beer, wine and soft drinks. You will want to get to the event at 6 pm to have time to browse and bid on great silent auction items. Be sure to be in place by 7:30 pm for our induction ceremony with Bob Roll and Tom Schuler. Immediately following the ceremony we will have a silent auction featuring one-of-a-kind items and trips.