WIRED OPEN DAY 2014

Saturday, May 3, 2014 from 2:00 PM to 9:00 PM (AEST)
Event Details
WIRED OPEN DAY 2014  |  Saturday 3 May 2pm – 9pm
Landscape, Art, Community.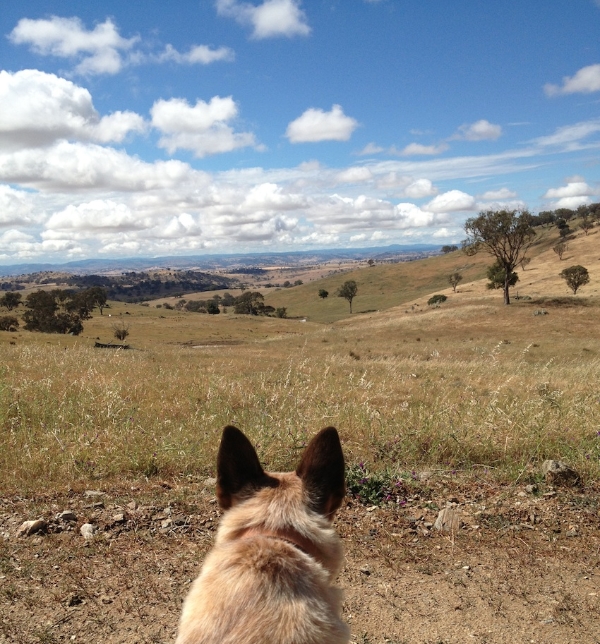 Every 2 years contemporary arts initiative The Wired Lab opens the gate for a small group of ticket holders to access their site on a working farm in the beautiful hills in rural South West NSW for a unique event - WIRED OPEN DAY.
Featuring artists from the annual residency program WIRED OPEN DAY will be held Saturday 3 May, an open-air event held from late afternoon into the evening on The Wired Lab site in rural township of Muttama, near Cootamundra.
This years WIRED OPEN DAY event will feature the '(G)Local Frequencies Project' a landscape scale project exploring frequencies and communications in natural and artificial realms.
 
Many of the works in '(G)Local Frequencies Project' will include collaborations with local community members and groups, with two of these projects oriented around radio technologies and the ancient tradition(s) of harmonic overtone singing. 
Invited Artists Cat Jones & Co., David Burraston, Garry Bradbury, Sarah Last, Dean Frenkel, Jackson Catiglione, Dario Vacirca, Zoe Scoglio, Alice Dixonand Bukhu Ganburged will each present collaborative and solo performances and installations.
Audiences will experience a range of live interactive, performance and installation works exploring:
- Plant sentience and communications between homo sapiens and flora.
- The resonance and meditative tones generated within the agricultural infrastructure of a grain silo
- Universal themes of loss, yearning and familial separation via the annual 'weaning', the separation of calves from their mothers
- The luck, skill and persistence of 'beverage antennae' communications
- The sonic atmospherics of our ionosphere and magnetosphere via 'natural VLF radio'
- The computational beauty of nature
- The Intercultural, contemporary and ancient traditions of harmonic overtone singing
Getting to Cootamundra is easy with 3 direct train services a day from Sydney and 2 from Melbourne. From Cootamundra transport is provided with each WIRED OPEN DAY ticket. Pre-Bookings are absolutely essential, Adults $20, Concession $15, Children $10 (under 6's free).

For more information visit www.wiredlab.org or email info@wiredlab.org or phone 0414 22 66 23.
TICKETING & EVENT DETAILS
TICKETS
Adult $20

Concession $15

Children $10 (under 6's free)
Ticket price includes entry to WIRED OPEN DAY and bus travel to and from Cootamundra to The Wired Lab.  The WIRED OPEN DAY bus departs from Cootamundra Arts Centre/Visitors Information Centre, Wallendoon Street at 2.00pm and returns at 9.00pm.

BOOKINGS ESSENTIAL
WIRED OPEN DAY is an open air event on a working farm tickets are strictly limited and MUST be prebooked by Thursday 1May 2014.

MEALS
Available on site at an additional cost, with meals below $10 per head.
Supper will be available courtesy of The Wired Lab auxiliary, all proceeds will be contributed to our artist residency and workshop programs
Drinks, tea and coffee will also be available on site
Please bring cash to pay for meals and drinks on the night.
We ask that no food, drink or animals to be bought on premises. This is to minimise waste disposal and to help raise funds for our future iniatives.
ATTIRE
WIRED OPEN DAY is an outdoor event, covered shoes must be worn.
The grass can be long and damp if you suffer from allergies we suggest you wear long trousers and come prepared with your regular antihistamine medications. Autumn can be a cool time of year, especially in the evenings, so bring warm clothes and a waterproof jacket in case we get a sprinkle of rain. 
ACCESSIBILITY
As WIRED OPEN DAY is presented in the landscape and on a working farm, access to all the works could be challenging for those in a wheelchair. Some works will require audiences to traverse the landscape, others such as the works after nightfall require you to be seated. We have endeavoured to make as many works as accessible as possible via an onsite minibus that will suit people who require cane or cannot walk more than 500 metres across a paddock.
When you book your ticket please indicate if you will require the onsite minibus.
Anyone who can walk will easily access all the works.
If you have other access needs please contact: info@wiredlab.org
 
ACCOMMODATION IN COOTAMUNDRA
HOTELS
Credit card details will be required to secure the booking.
The Heritage Motel: 1300 22 1000. 94 Hurley Street, Cootamundra
Southern Comfort Motor Inn: (02) 6942 3366 or 1 800 028 279.  24-28 Parker Street (Olympic Way) – Cootamundra
Cootamundra Gardens Motor Inn: (02) 6942 1833, 96 Sutton Street,

PUB accommodation
an economical alternative
Central Hotel: (02) 6942 1346
The Globe: (02) 6942 1446
The Family Hotel: (02) 6942 1338.
Further information about accommodation options such as B&B's and more hotels can be found here: http://www.cootamundra.nsw.gov.au/tourism/accommodation.aspx
TRAVELING TO COOTAMUNDRA
You can travel to Cootamundra by road, rail or air.
http://www.cootamundra.nsw.gov.au/tourism.aspx
Car:
Cootamundra is located on the Olympic Highway, from Canberra, Sydney and Melbourne you get to Cootamundra by primarily driving along the Hume highway.
* From Sydney it's 385 km, approximately 4 - 4 ½  hours.
* From Melbourne its 563km's, approximately 6-7 hours drive.
* From Canberra it is 185km's, approximately 2 ½ hours drive.
* From Wagga Wagga it is 96km, approximately 1 hour drive.
Train:
CountryLink has XPT services daily from Melbourne and Sydney to Cootamundra.
* From Sydney the train has 3 services per day leaving Central at 6.57am, 07:33am and 20:34pm arriving in Cootamundra at 12.17pm, 12:46pm and 01:42am respectively.
 * From Southern Cross station Melbourne the train has 2 services per day leaving at 8:30am and 19:50pm arriving in Cootamundra 14:38pm and 1:35am respectively.
Bookings: http://www.nswtrainlink.info/
Plane:
* The closest airport is Wagga Wagga 1 hour drive away. Qantas and REX service this airport with flights from Sydney and Melbourne.
 * Canberra is 2 ½ hours drive away. Qantas and Virgin Blue service this airport with flights from all capital cities.
Both Wagga and Canberra airports are serviced by car hire companies
REX: http://www.rex.com.au/
Qantas: http://www.qantas.com.au/
Virgin: http://www.virginaustralia.com/
CONTACT
Email inquiries to info@wiredlab.org

Further information about The Wired Lab: www.wiredlab.org

The Wired Lab and WIRED OPEN DAY are supported by:
The NSW Government through Arts NSW
The Australian Government through the Australia Council for the Arts, its arts funding and advisory body
Regional Arts NSW & the Country Arts Support Program
Eastern Riverina Arts
Wombat Trax audio
Decode Media
When & Where

Cootamundra Arts Centre & Visitors Information Centre
Wallendoon Street
Cootamundra, NSW 2590
Australia

Saturday, May 3, 2014 from 2:00 PM to 9:00 PM (AEST)
Add to my calendar
Organizer
THE WIRED LAB is an artist led organisation evolving interdisciplinary art practices in rural Australia.
We create opportunities for the research, production and presentation of projects that connect international and local artists with communities in new ways. We are committed to the exploration of the relationship between the arts, the land and communities. Within our operations we embed the shifting dynamics between rural and global communities in the areas of music, art, science, agriculture and the environment.
Our curated programs and projects involve artists working from a regional context whilst producing outcomes of local and global relevance.
Our activities range from skills development for young people, seniors, emerging and mid career artists, to the creation, presentation, publication and promotion of new works and major live arts projects. 
http://wiredlab.org