Wired Differently Seminar: San Antonio, TX 14 NOVEMBER 2019

Thursday, November 14, 2019 from 9:00 AM to 5:15 PM (CST)
Event Details
PLEASE NOTE:  SEMINAR STARTS AT 9:00 AM AND ENDS AT 4:00 PM!
REGISTERING WITH A PURCHASE ORDER?
To submit a registration form along with a purchase order, click here. We also accept registration forms and school purchase orders by fax, mail or email (pd@accutrain.com).
Order processing fee does not apply to purchase orders.
All prices are quoted in US Dollars.
---
Studies show that approximately 20 percent of all students are diagnosable for a mental, emotional or behavioral health issue. This seminar will help counselors, teachers and other professionals understand how to support and teach this high-potential portion of the student population while avoiding an unmanageable classroom environment.
In a single classroom, it is quite conceivable that a teacher might be dealing with 4 or 5 different disorders. Some of the most common challenges mainstreamed in the classroom tend to be:
Anger Disorders

Bipolar Disorder

Post-Traumatic Stress Disorder

Oppositional Defiant Disorder

Obsessive-Compulsive Disorder

ADHD

Anxiety Disorder

Asperger's Syndrome

Borderline Personality Disorder

Reactive Attachment Disorder
These issues are often undiagnosed and easily misunderstood — and may be responded to as simple discipline issues. Behaviors that tend to be common to students who are wired differently include:
Disorganization

Perfectionism

Trouble dealing with change

Performance and testing anxiety

Social anxiety

Over- and under-reacting to adults and peers
The goal of this seminar is to provide you with key insights and approaches to help you prevent disruptions and distractions, while maximizing the abilities of students with these unique challenges.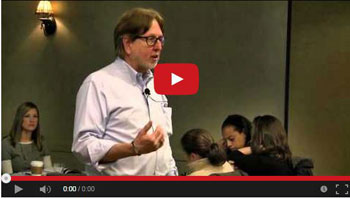 View clips from previous seminars and webinars.
---
 SEMINAR LOCATIONS
See All Seminar Locations Here.
---
ABOUT THE PRESENTER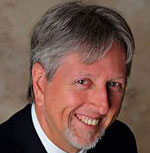 Mike Paget, M.Ed.
Mike currently works as a state consultant for students with severe emotional and behavioral problems. He has worked with ODD, CD and other special needs students for more than 25 years. Mike is an innovator of effective approaches for working with extremely challenging students. He has conducted seminars across the U.S. and Canada for educators on creative techniques for managing classroom behavior, student aggression and crisis intervention. He is co-author of the books, Aggressive and Violent Students and Defying the Defiance.
---
AGENDA
View the Wired Differently Seminar Agenda here.
---
SEMINAR OBJECTIVES
In this one-day seminar, you will learn:
Common misunderstandings educators sometimes have about these students 

Why traditional policies and practices often fail with these students 

Do's and don'ts for supporting these students with dignity and respect: 

Assisting with organizational challenges 

Building an environment that minimizes perfectionism 

Controlling change, while helping students deal with it 

Creating a climate that strikes a balance between challenge and support 

Helping smooth social interactions 

Reducing stigma and creating a respectful climate with a particularly "challenging" classroom situation 

Practical ways to prevent students from riding the "mental health escalator" 

Other successful approaches to reach students with emotional, mental and behavioral challenges
---
---
WHO SHOULD  ATTEND
School Counselors 

School Social Workers 

Principals and 

Administrators 

Special Education Personnel 

At-Risk Coordinators 

After-School Program 

Coordinators 

Community Youth Program Coordinators 

Faith-Based Youth Program Coordinator 

Teachers 

Substance Abuse Prevention Coordinators
When & Where

San Antonio Marriott Rivercenter
101 Bowie Street
San Antonio, TX 78205


Thursday, November 14, 2019 from 9:00 AM to 5:15 PM (CST)
Add to my calendar
Organizer
AccuTrain is a leader in providing instructor-led continuing education. Calling upon nationally renowned authors and experts in the areas of relational aggression, behavior management, groundbreaking teaching strategies, working with students with emotional/behavioral challenges, school safety and innovative counseling techniques, AccuTrain offers a host of webinars, public seminars, on-site training options and national conferences.
For questions about this event, email pd@accutrain.com or call 800-251-6805.
Order processing fee does not apply to purchase orders.
All prices are quoted in US Dollars.
HOW TO REGISTER:
We also accept registration forms and school purchase orders by:
Fax: 888-372-6061
Mail:
AccuTrain
208 Ash Ave., Suite 103
Virginia Beach, VA 23452
Email: pd@accutrain.com