Description
REGISTERING WITH A PURCHASE ORDER?
To submit a registration form along with a purchase order, click here. We also accept registration forms and school purchase orders by fax, mail or email (pd@accutrain.com).
Order processing fee does not apply to purchase orders.
All prices are quoted in US Dollars.
---
Studies show that approximately 20 percent of all students are diagnosable for a mental, emotional or behavioral health issue. This seminar will help counselors, teachers and other professionals understand how to support and teach this high-potential portion of the student population while avoiding an unmanageable classroom environment.
In a single classroom, it is quite conceivable that a teacher might be dealing with 4 or 5 different disorders. Some of the most common challenges mainstreamed in the classroom tend to be:
Anger Disorders

Bipolar Disorder

Post-Traumatic Stress Disorder

Oppositional Defiant Disorder

Obsessive-Compulsive Disorder

ADHD

Anxiety Disorder

Asperger's Syndrome

Borderline Personality Disorder

Reactive Attachment Disorder
These issues are often undiagnosed and easily misunderstood — and may be responded to as simple discipline issues. Behaviors that tend to be common to students who are wired differently include:
Disorganization

Perfectionism

Trouble dealing with change

Performance and testing anxiety

Social anxiety

Over- and under-reacting to adults and peers
The goal of this seminar is to provide you with key insights and approaches to help you prevent disruptions and distractions, while maximizing the abilities of students with these unique challenges.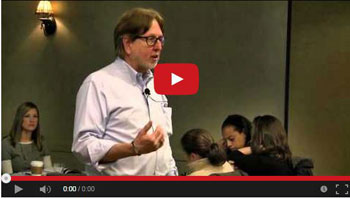 View clips from previous seminars and webinars.
---
SEMINAR LOCATIONS
See All Seminar Locations Here.
---
ABOUT THE PRESENTER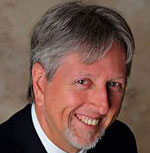 Mike Paget, M.Ed.
Mike currently works as a state consultant for students with severe emotional and behavioral problems. He has worked with ODD, CD and other special needs students for more than 25 years. Mike is an innovator of effective approaches for working with extremely challenging students. He has conducted seminars across the U.S. and Canada for educators on creative techniques for managing classroom behavior, student aggression and crisis intervention. He is co-author of the books, Aggressive and Violent Students and Defying the Defiance.
---
AGENDA
View the Wired Differently Seminar Agenda here.
---
SEMINAR OBJECTIVES
In this one-day seminar, you will learn:
Common misunderstandings educators sometimes have about these students

Why traditional policies and practices often fail with these students

Do's and don'ts for supporting these students with dignity and respect:

Assisting with organizational challenges

Building an environment that minimizes perfectionism

Controlling change, while helping students deal with it

Creating a climate that strikes a balance between challenge and support

Helping smooth social interactions

Reducing stigma and creating a respectful climate with a particularly "challenging" classroom situation

Practical ways to prevent students from riding the "mental health escalator"

Other successful approaches to reach students with emotional, mental and behavioral challenges
---
---
WHO SHOULD ATTEND
School Counselors

School Social Workers

Principals and

Administrators

Special Education Personnel

At-Risk Coordinators

After-School Program

Coordinators

Community Youth Program Coordinators

Faith-Based Youth Program Coordinator

Teachers

Substance Abuse Prevention Coordinators
---
CONTINUING EDUCATION
CERTIFICATES: Certificates of Completion for this workshop, which indicate 6 contact hours of continuing education, will be available at the end of the workshop. In many cases, depending on your profession and jurisdiction, this Certificate of Completion is sufficient for tracking your continuing education and professional development efforts. We suggest that you contact your local board or governing agency to see exactly what steps are necessary for approval in your particular discipline. Please note that Developmental Resources is also an approved Provider for the following national and regional accrediting agencies:
Association of Social Work Boards: Developmental Resources, #1053, is approved as a provider for social work continuing education by the Association of Social Work Boards (ASWB) www.aswb.org through the Approved Continuing Education (ACE™) Program. Developmental Resources maintains responsibility for the program. ASWB Approval Period: (8/13/2016-8/13/2019). Social workers should contact their regulatory board to determine course approval for continuing education credits. Social workers participating in this course will receive up to 6 Clinical Social Work continuing education clock hours.
Social workers participating in this course will receive up to 6 Clinical Social Work continuing education clock hours.
NBCC (#5602): Developmental Resources is recognized by the NBCC to offer contact hours for continuing education/recertification use by National Certified Counselors. We adhere to NBCC Continuing Education Guidelines.

Texas Board of Examiners of Marriage and Family Therapists (#260)

Texas Board of Examiners of Professional Counselors (#1294)
---
CANCELLATION POLICY
All cancellations incur a $20 administrative fee and must be received in writing or electronically seven days prior to seminar. No refunds will be issued on cancellations received after that date. Substitutions are welcome at any time. Developmental Resources, Inc. reserves the right to cancel any seminar in the event of insufficient registration, in which case a full refund will be returned. If for any reason the seminar is not held, Developmental Resources' liability is limited to a refund of the registration fee paid. If you miss the cancellation deadline, and are unable to either attend the training or send a substitute, we will issue a voucher that is valid for two years. It is transferable to a colleague and may be applied toward any of our professional development events.