Description
A hyper-engaged user base combined with rapid growth is a Product Manager's dream come true, but how do you juggle that with scaling your product? How do you ensure continued engagement from your users while you evolve the experience? Join us at the Peloton offices to hear first-hand lessons from product leaders at Peloton, theSkimm, Hinge, and General Assembly on how to strike the balance between keeping your users excited, while growing and scaling your product.
AGENDA
6:30 - 7:00pm Check-in and networking
7:00 - 7:15pm Intro to Women in Product and Peloton
7:15 - 8:00pm Panel
8:00 - 8:20pm Q&A
8:20 - 9:00pm Closing and Networking
ABOUT PELOTON

Founded in 2012, Peloton is a global interactive fitness platform that brings the energy and benefits of studio-style workouts to the convenience and comfort of home. We use technology and design to bring our Members immersive content through the Peloton Bike, the Peloton Tread, and Peloton Digital, which provide comprehensive, socially-connected fitness offerings anytime, anywhere. We believe in taking risks and challenging the status quo by continuously innovating and improving. Our team is made up of passionate brand ambassadors, and we know that together, we go far. Headquartered in New York City, with offices, warehouses and retail showrooms in the US, UK and Canada, Peloton is changing the way people get fit. Peloton has been named to many prestigious industry lists, including Fast Company's Most Innovative Companies, CNBC's Disruptor 50, Crain's New York Business' Tech25 and Fast50, as well as TIME's Genius Companies. Learn more at www.onepeloton.com!
FEATURING
Betina Evancha, Director of Product, Peloton
Dheerja Kaur, Chief Product Officer, theSkimm
Lucia Stacey, VP of Community, Hinge
Tara Goldman, VP of Product, General Assembly
Erika Myrill, Director of Product, Peloton (Moderator)
ABOUT THE SPEAKERS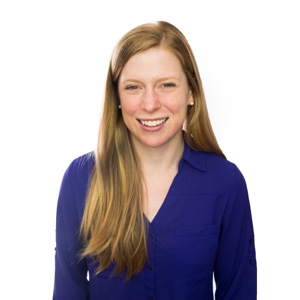 Betina Evancha, Director of Product, Peloton
Betina is a Director of Product at Peloton, where she collaborates with software engineers, designers, and other product managers to imagine, design, build, and deliver software experiences for the Bike and Tread that engage Peloton's members and keep them excited to exercise. As the Product Owner for the Peloton Tread software, Betina worked closely with the Hardware and Content teams to develop a seamlessly integrated experience, acting as a champion for early collaboration, prototyping, and user testing for the new product. More recently, she's been focused on expanding Peloton's strong product team to develop amazing user-centric fitness experiences as the company scales.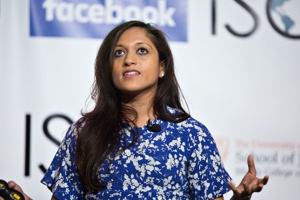 Dheerja Kaur, Chief Product Officer, theSkimm
Dheerja Kaur is Chief Product Officer at theSkimm, a company that focuses on delivering news and information into the routines of female millennials. They have an audience of millions who engage with them daily via their various digital products. Prior to joining theSkimm, Dheerja was an engineering and product leader at ESPN, working across all of their digital products and spearheading major products like Grantland, some of their flagship apps, and a relaunch of ESPN.com.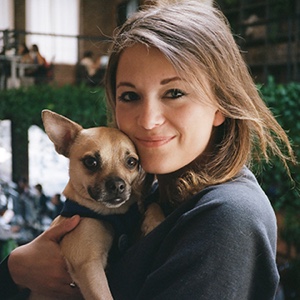 Lucia Stacey, VP of Community, Hinge
Lucia Stacey is the VP of Community at Hinge, the dating app designed to be deleted. Lucia studied English at Davidson College and moved to New York in May of 2013, just as dating apps were taking off. In 2014, she started an entry level customer service job at Hinge, eventually also taking on user research when the app went through a reboot in 2016. During the reboot, Lucia led focus groups and managed a beta community. In 2017, Lucia became Director of Project Management, optimizing internal policies and processes and coordinating projects between product and engineering. In 2018, Lucia was promoted to VP of Operations, managing cross-departmental initiatives, including building out Hinge's user safety program. In 2019, Hinge launched a new department: Community, which aims to change the culture of digital dating by ensuring that all users are living up to Hinge's core values of authenticity, courage, and empathy. As VP of Community, Lucia works closely with data science to build best-in-class fraud and abuse protection solutions that ensure that Hinge's most valuable asset - its community - remains a core differentiator for the product.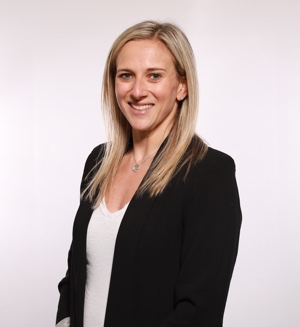 Tara Goldman, VP of Product at General Assembly
Tara is VP Product Management at General Assembly (GA), a global education company that closes skills gaps through leading-edge courses, workshops, and events in today's in-demand technology fields. She is passionate building products and teams that foster growth for individuals along their personal and professional journeys. She's led product teams at The College Board, Weight Watchers, and now GA and enjoys solving the complex problems associated with how individuals think about their life goals whether it's health, lifestyle, and career focused.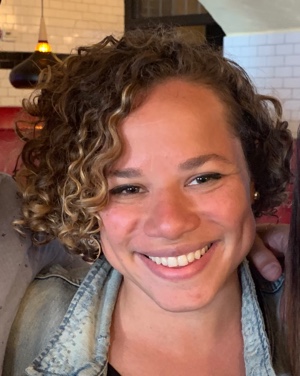 Erika Myrill, Director of E-commerce, Peloton
Erika is the Director of E-commerce at Peloton where she manages a group of product managers and product analysts focused on all things acquisition and payments. Before Peloton, Erika worked as product manager at Blue State Digital, Fab.com, Rockwell Group and Pond5. She holds a JD from Brooklyn Law School and a BA from Boston University.