Description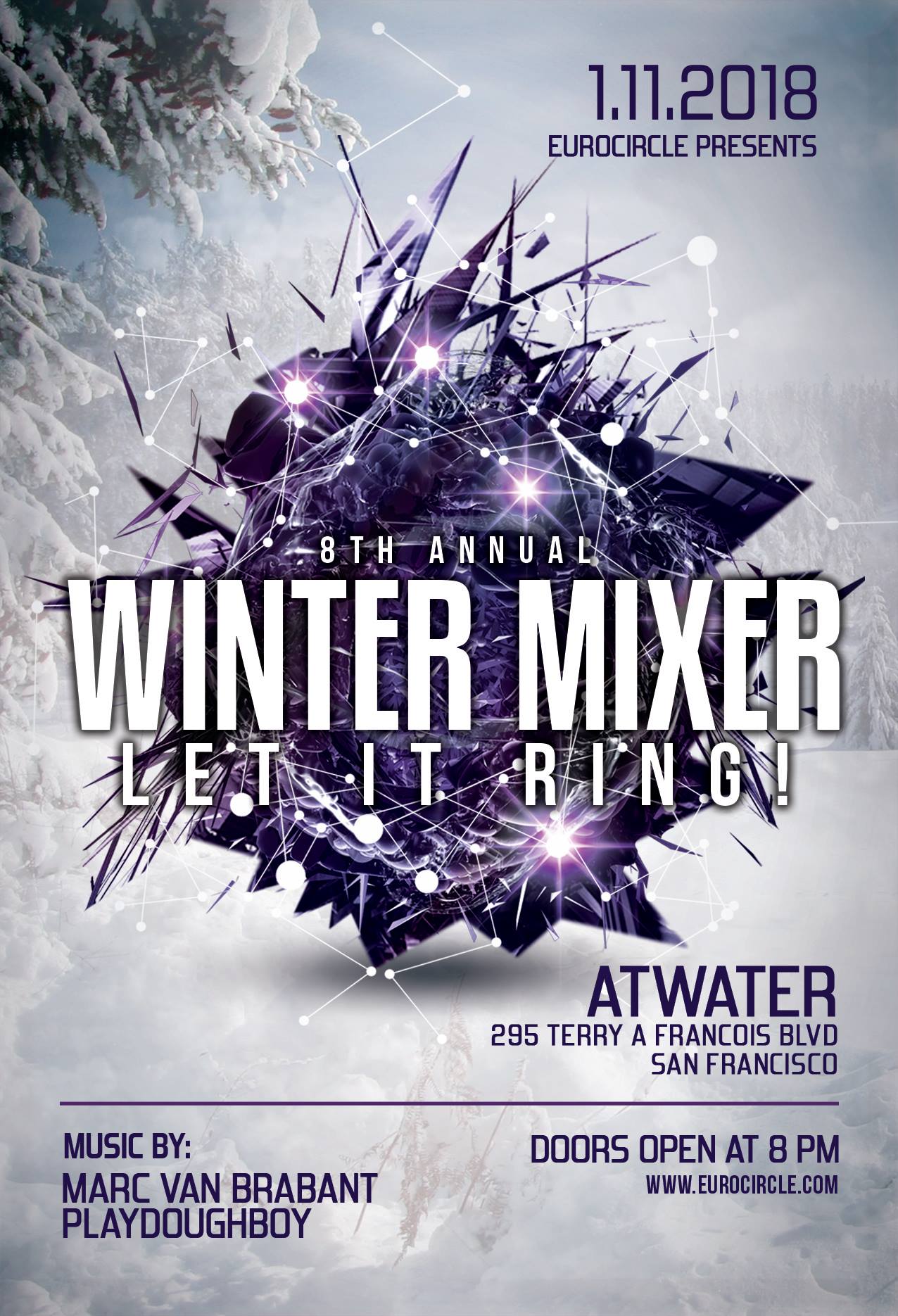 Join us to celebrate The Annual Winter Mixer and EuroCircle's 18th Anniversary Party at the swanky taveren of ATwater

Every Year all expats come back from their winter holidays and toast and ring in the new year in the great ambiance of European DJ's chilling the latest Ibiza and International House.

The Great Cue will open at 7:45PM, Doors will open at 8PM
Members who RSVP on time and arrive before 9PM $5,
all others $10, $15 for non-members and non RSVP
volunteers get in free!

So come dressed up as 7×7 magazine is doing the latest photo shoot about what is happening with fun and affluent people in SF.
Wear that fedora and rock those Prada Boots with that Zara skirt. You can do it!

Food can be purchased downstairs and taken up to the VIP 2nd floor where our party will be looking over the bay of SF!

Several Networking Sites and Meet UPs will gather at 8PM to socialize with a nice winter cocktail and then at 8.30PM
*** Playdoughboy *** (UKRAINE)
*** Marc van Brabant *** (Kingdom of the Netherlands)

One Night where all the DJ's will play the Euro House Hits of Today and Yesteryear.

If you can not make it to this awesome winter mixer,
hope to to see you next month for our fun European Carnival Party!

Cheers and let your Ears Ring in the New Year with your new European Friends!
Marc van Brabant and the EuroCircle Team!