Description
Burn off the holiday cookies and let the kids get their wiggles out at our free family event: Winterfest! Not familiar with the Omaha Kroc? Get ready for a world of exploration. More than just a fitness gym, the Kroc sports an indoor waterpark, climbing treehouse, turf soccer fields and so much more. Take the Winterfest family passport to each of the activity stations and receive a sticker or "pass" from each department. Collect all the stickers for your chance to win exciting door prizes. So much to do, and plenty of time to do it:
Face Painting
Balloon Creations
Bounce Houses
Snacks
Crafts
Superheroes
Live entertainment: singing, dancing, Omaha Street Percussion
Ice sculptures
Spin-to-Win for prizes

Can't wait? Beat the hassle of the long lines by getting your FAST PASS right now! Show your family's FAST PASS at the door and get IMMEDIATE access to the FUN!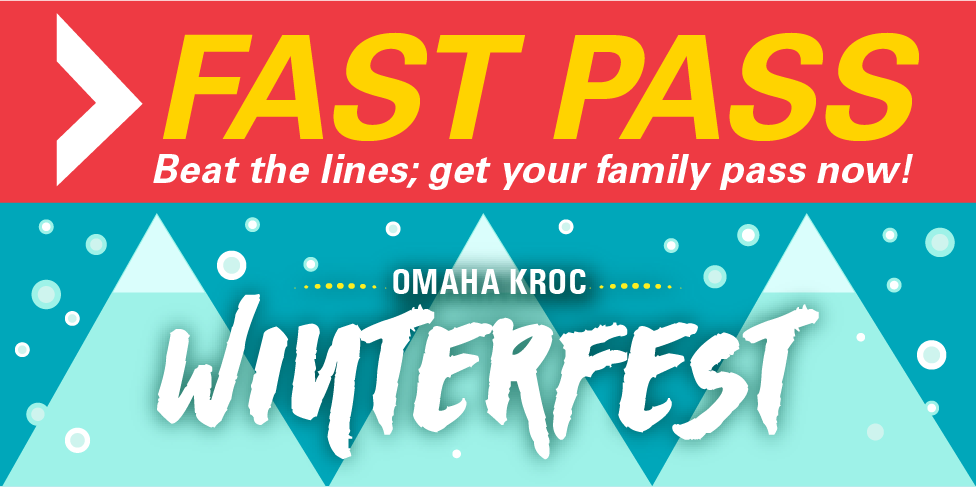 Están los niños llenos de locura al final de las vacaciones de Navidad? Tráigalos a nuestro evento gratis: WINTERFEST! No conoce con el Omaha Kroc Center? Póngase listo para un mundo lleno de adventura! Además de un Centro Físico, el Kroc tiene un parque acuático adentro, una casita del árbol para que los niños escalen, un campo de fútbol adentro y mucho más! Lleve el WINTERFEST pasaporte familiar a cada una de las actividades y recibirá una estampilla de compleción. Coleccione cada una de las estampillas para una oportunidad para ganar un gran premio! Tantas actividades por hacer, tanto tiempo para hacerlos:
· Pintado de cara
· Globos de animales
· Bocadillos
· Artesanía para los niños
· Súperheroes
· Espectáculos en vivo: Bailarines, Cantantes, Omaha Street Percussion (Butucada)
· Esculturas de hielo
· Juego Spin-to-win para ganar premios
Está entusiasmado? No quiere esperar? Agarre su "Fast Pass/Pase Rápido" ahora. Muestre este Pase Rápido a la puerta del Kroc y recibirá acesso inmediato al WINTERFEST!