Description
Mountain Bike Vermont and Kingdom Trails have done it again! 2019 brought the largest Winterbike yet with over 500 people in attendance, let's see what 2020 brings! February 22nd, 2020....book your calendar!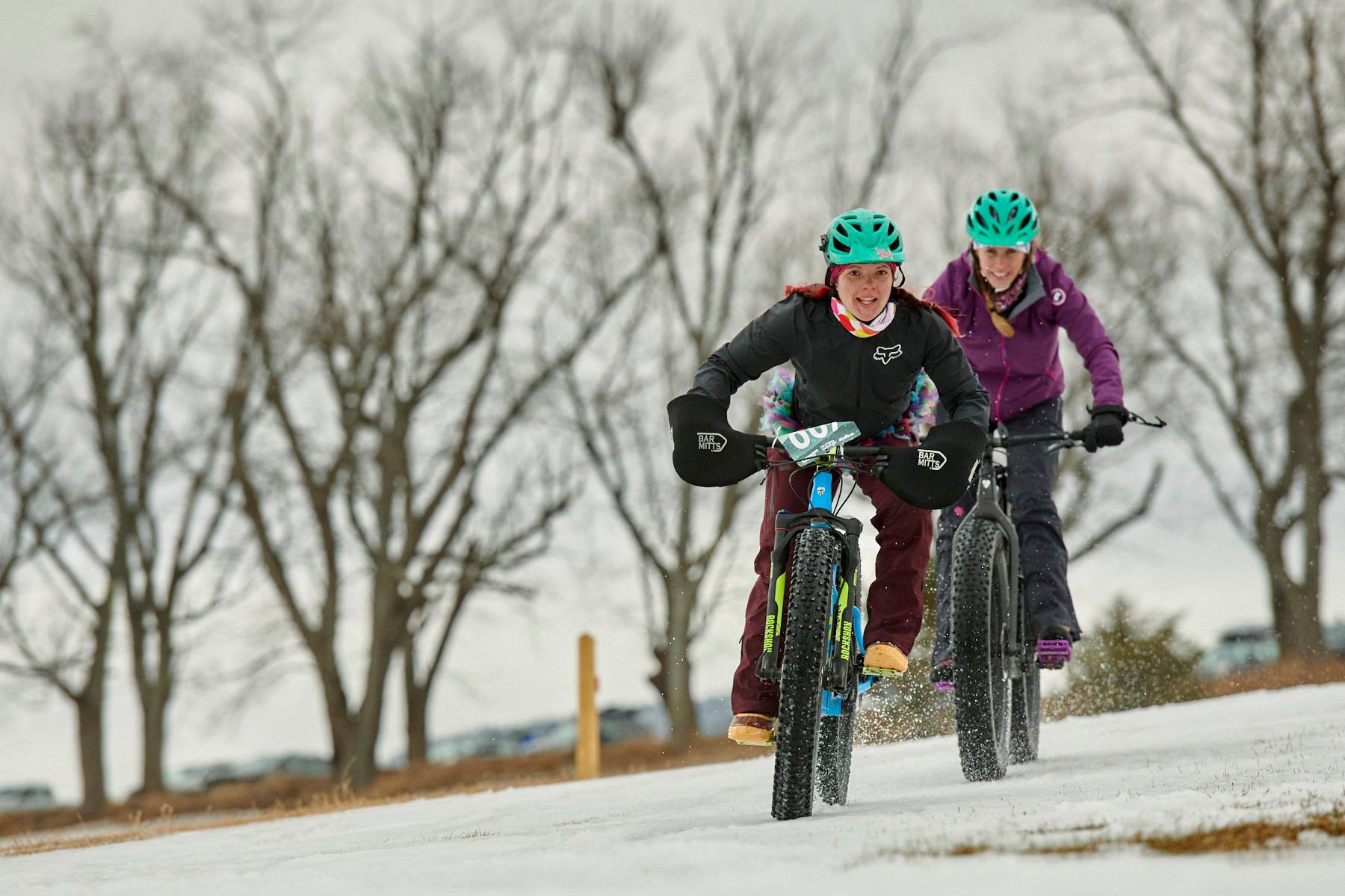 Here's all the information you'll need to attend next year! Registration for the event gives you access to the Kingdom Trails network and all Winterbike activities on Saturday including group rides, fatbike demos, lunch and beverages, music, fire, games, race spectation, and swag!
FRIDAY PRE-REG PARTY: We will host a pre-registration checkin & social on Friday, February 21st at TBD.
DEMO FATBIKES will be available from the vendors in the Expo area for 45 minute rides throughout the day on a first come first served basis. Demo loops will be signed and be an optimal length for a perfect 45 minute "ride it like you stole it" demo experience.
Shops attending will offer Demos and/or rentals. You'll be able to contact your favorite shop in advance of the event to procure a steed to use all day. Details and prices will vary per vendor.
THE REMOTE AID STATION: In keeping with tradition, MTBVT will be hosting the aid station with the usual local delights and personalities.
TENTATIVE SCHEDULE – as the day approaches we'll be adding details of the event. Timing is subject to change based on the forecasted temperatures for the day. As we all know, fatbiking is snow condition and weather dependent so planning out the day will be an organic experience…
Local shops to contact for Fatbike rentals:
LIttleton bike and fitness
East Burke Sports
Village Sports Shop
GROUP RIDES -
Epic Ride: 4-5ish hour ride on easy to advanced singletrack at a moderate to aggressive pace with a stop at the Remote Aid Station
Advanced Ride: 4ish hours on moderate to advanced level singletrack at a moderate to aggressive pace with a stop at the Remote Aid Station
Intermediate Ride: 3ish hours on easy to advanced singletrack at a mellow to moderate pace with a stop at the Remote Aid Station
Intermellow Ride: A 3ish hour ride at a relaxed to moderate pace on easy to advanced singletrack with a stop at the aid station
Intro and Family Rides: 1-2 hour mellow pace on easy to moderate trails
Looking for more lodging options? Check the Accommodations listings at www.kingdomtrails.org
Reservations at any of the local restaurants are strongly recommended for that evening.
Are you an attendee and have a question?
Contact katie@kingdomtrails.org

Are you a vendor and have a question?
Contact Lil@kingdomtrails.org

See you on the trails!