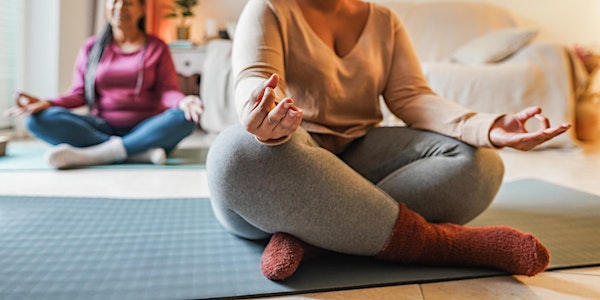 WINTER YOGA SERIES
This Winter Yoga Series invites the body to activate, balance and calm during winter 2023 through yoga.
About this event
THE BREAKDOWN: The WINTER YOGA SERIES is divided into THREE(3) themes; activate, balance, and calm during the winter season. Each Workshop lasts 90 minutes each, with each theme designated to a different day.
In each workshop, we will explore poses, their transitions, practice them and flow together - bringing the right movement to support us in this season that requires us to flow. Here is the workshops for each day:
SUN JAN 29th @ 6AM & 6PM for ACTIVE FLOW WORKSHOP
SUN FEB 5th @ 6AM & 6PM for BALANCE FLOW WORKSHOP
SUN FEB 12th @ 6AM & 6PM for CALMING FLOW WORKSHOP
The movement practiced is based on the philosophies around seasonality, astrology and self transformational yoga called Ashtanga yoga. This blend of philosophy and method to movement is unique to Ama Akata's practice and teachings.
Explore @Ama.Akata on Instagram, your teacher for this series. A yoga teacher for three years, utilized her practice to stay balanced as she manages also being an award winning writer, an artist, designer and tech sales agent.
Each student of this workshop will be granted a surprise to be mentioned at the end of each live workshop.