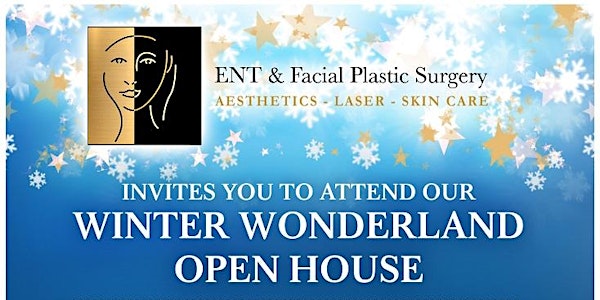 Winter Wonderland Open House 2022
CELEBRATE THE HOLIDAY SEASON SAVE THE DATE! ENT & FACIAL PLASTIC SURGERY Invite You To Attend Our WINTER WONDERLAND OPEN HOUSE
When and where
Location
ENT & Facial Plastic Surgery 6845 Elm Street #303 McLean, VA 22101
About this event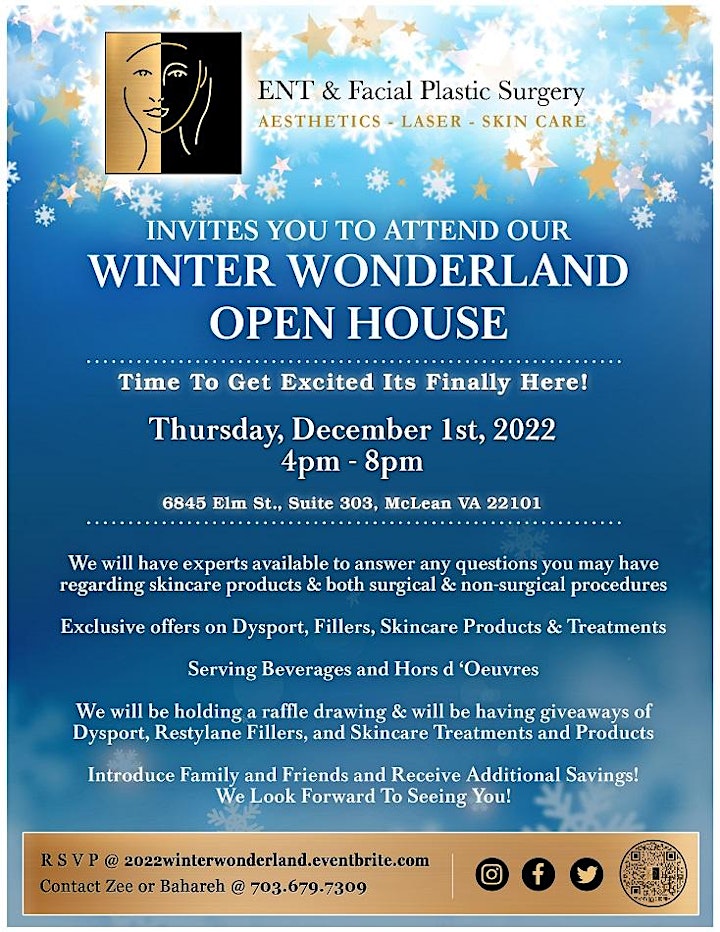 Time To Get Excited Its Finally Here!
We will have experts available to answer any questions you may have regarding skincare products & both surgical & non-surgical procedures.
Exclusive offers on Dysport, Fillers, Skincare Products & Treatments
Serving Beverages and Hors d 'Oeuvres
We will be holding a raffle drawing & will be having giveaways of Dysport, Restylane Fillers, and Skincare Treatments and Products
Introduce Family and Friends and Receive Additional Savings!
We Look Forward To Seeing You! Contact Zee or Bahareh @ 703.679.7309

AESTHETIC SKIN CARE TREATMENTS SPECIALS
Bring family and friends to save an additional 5% when they purchase$100.00 and more.
Free shipping on skin care products over $150.00
COSMETIC INJECTIONS
2pk Restylane or Radiesse Filler $1650.00 Receive Free One Area of Dysport (Savings $700.00)
4pk Restylane or Radiesse Filler $3000.00 Receive Free One Area of Dysport and Mushtaq MD Screen Saver Serum (Savings $1300.00)
6pk Restylane or Radiesse Filler $4200.00Receive Free Two Areas of Dysportand Mushtaq MD Skin Care Kit. (Savings $2600.00)
WRiNKLE RELIEF
Dysport ( BOTOX Alternative) 3 Areas $900.00 (Savings $300.00)
Dysport 2 Areas $675.00 (Savings $125.00)
Dysport 1 Area $350.00 (Savings $50.00
FACIALS
Platinum 7 Treatments-in-1 Facial; Buy 8Pk and Receive2 Free Platinum Facials
2 Single Sessions of IPL Photo facial (Face, Neck, or Chest)Free Mushtaq MD Skincare Kit (Value $300)$4500.00 (Savings $3900.00)
Platinum 7 Treatments in 1 Facial includes Glow skin exfoliation, Aqua Peel, Radio Frequency, Ultrasound w/Collagen Micro-current facing toning, Oxygen booster, and Hot & Cold Hammer.
Gold 4 Treatments in 1 Facial Buy 6PK and receive2 Free Gold Facials 2 Free PCA Skin Chemical Peel Level 2Free Mushtaq MD Skincare Kit (Value $250.00)$2500.00 (Savings $2000.00)
GOLD 4 Treatments in 1
Facial includes Microdermabrasion, Aqua peel, ultrasounds w/collagen,Micro-current Facial Toning
Silver 2 Treatments in 1 Facial; Buy 4PK and receive1 free Silver Facial and Mushtaq MD Skin Care Kit Valued at $150.00 $1200.00 (Savings $700.00)
Silver 2 Treatments in 1 Facial Includes Skin Glow Exfoliation and Oxygen Booster
All Skincare Treatments 10% off
RF MICRO NEEDLING
BUY 3PK FACE AND NECK receive 3 Free Decollete area 2600.00 (Savings $4000.00)Platelet Rich Plasma (PRP) BUY 3PK $1650.00 (Savings $1050.00)Photo Facial (IPL) Buy 3PK $2000.00 (Savings $2400.00)Receive 3 Free neck OR chest
ER YAG Laser Resurfacing
3PK light ER YAG Laser Resurfacing Face and Neck Receive 3 Free Microdermabrasion Free Mushtaq MD Skincare Kit (Value $300.00)$3000.00 (Savings $2550.00)
V beam Laser Blood Vessels small area 3PK $1200.00 (Savings $600)V beam Laser Blood vessels large area 3Pk $2400.00 (Saving $1200) Alexandrite laser Pigmentation small area 3PK $1200 (Saving $600) Alexandrite laser pigmentation large area 3Pk $2400.00 (Saving $1200)
Laser Hair Removal
Additional 10% off Packages on 2 or more body parts
Laser Hair Removal full-body session 6pk $3800.00 to $4800.00
Text Us For Free Laser Hair Consultation
The Perfect Derma Peel 3PK $900.00 (Savings $300.00)PCA skin or Obagi Peel 3Pk $600.00
(Savings $150.00)
ALL SKIN CARE AND MAKEUP 20% OFF
Skin Care Product Promotions
MUSHTAQ MD OBAGI MEDICAL PCA SKIN JANE IREDALE
ALL PURCHASES EXPIRE DEC. 2023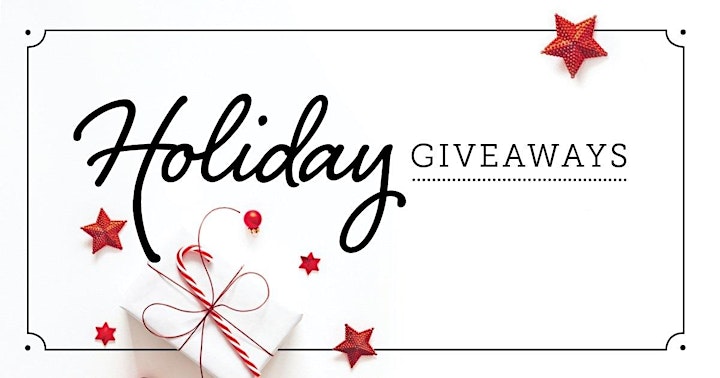 Our Holiday Giveaways Will Pick Lucky Winners
Every 30 Minutes - Starting At 4 pm
Restylane Kysse (one syringe) Lip Injection (Value $950)
One area of Dysport (Botox Alternative - Value $400)
Aqua Peel Facial (Hydrafacial - Value $250)
Obagi Chemical Peel ( Value $275)
Laser Hair Removal (One Treatment Value $150)
Obagi Skin Care (Value $245)
Mushtaq MD Skin Care (Value $235)
(no purchase necessary)