Description
否画廊和茶师麦田盛情邀请您参加我们的冬日茶会,活动参加者将欣赏画廊目前的展览《林延:门道》,并与麦田一起品茶和鉴赏茶器。
15:00-15:40 上阙茶(茶品:益木堂2016陈皮普洱;茶器:吕锡良手绘狮子随手泡)
15:40-16:00 茶歇,赏器
16:00-17:00 下阙茶(茶品:侨宝2017年小青柑普洱;茶器:王小云手工紫砂小高瓢)
注意事项:请参加茶会者着宽松衣裤。
展览简介:《林延:门道》中,林延呈现了一个整体的建筑空间。她在这栋二十世纪早期建成的经典褐石建筑内现场创作,用宣纸和墨翻铸了客厅(Parlor Room)原始的建筑结构和细节——包括法式窗门、雕花暖气片、天花板的内饰等,再创作出具有建筑特性的装置与绘画雕塑。它们悬挂于真实的门窗前,构建成一个虚实交错的空间,创造出一个超越日常经验的艺术空间。

Fou Gallery and tea practioner Mai Tian would like to invite you to attend our winter tea ceremony and literati gathering. Participants will view Fou Gallery's current exhibition Lin Yan: Gateway, appreciate two special tea and artisan tea utensils.
15:00-15:40 First Brew (Tea: Yimutang Pu'er tea from 2016; Tea Utensil by Lv Xiliang)
15:40-16:00 Tea Break and Appreciation
16:00-17:00 Second Brew (Tea: Qiao Bao Tangerine Pu'er tea from 2017; Tea Utensil by Wang Xiaoyun)
Please wear comfortable clothes.
Exhibition: For Lin Yan: Gateway, Lin creates a total environment with ink and Xuan paper (Xuanzhi, or rice paper), representing the architectural elements of the early 20th century brownstone apartment of the Fou Gallery. Lin molds the architectural features out of ink and Xuan paper in the parlor room such as foliated moldings surrounding the windows, an embellished radiator, a hollowed-out fireplace, ornamental details of the ceiling, and a double door––the gateway to the gallery. Sculpted paper paintings will be installed in juxtaposition with this portal and the space's windows. Negative spaces enclosed in these crafted paper become filled with spirituality awakened by natural and artificial lights. Lin changes our relationships with ordinary objects and enriches our everyday realities with art. The exhibition also presents some of Lin's recent smaller works.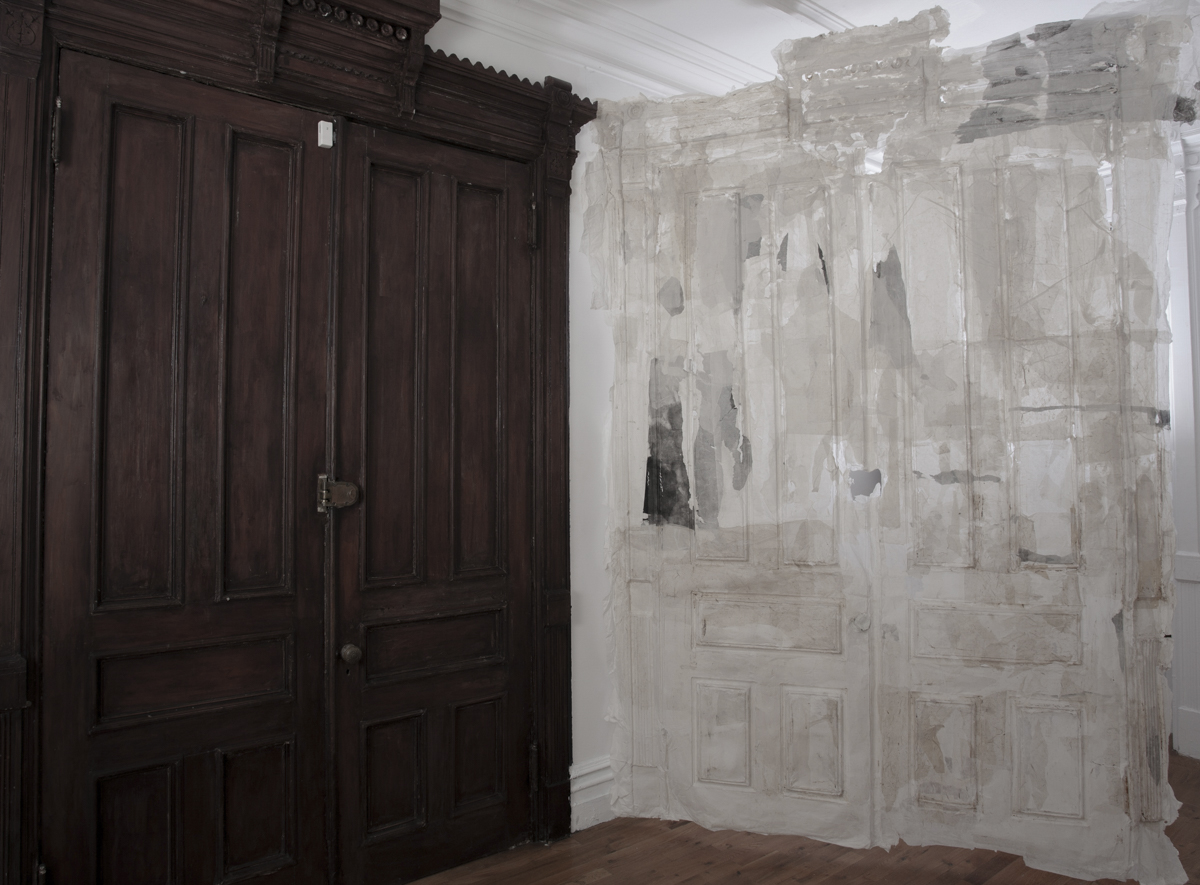 《林延:门道》场景图,摄影:Eugene Neduv. ©2017林延,致谢否画廊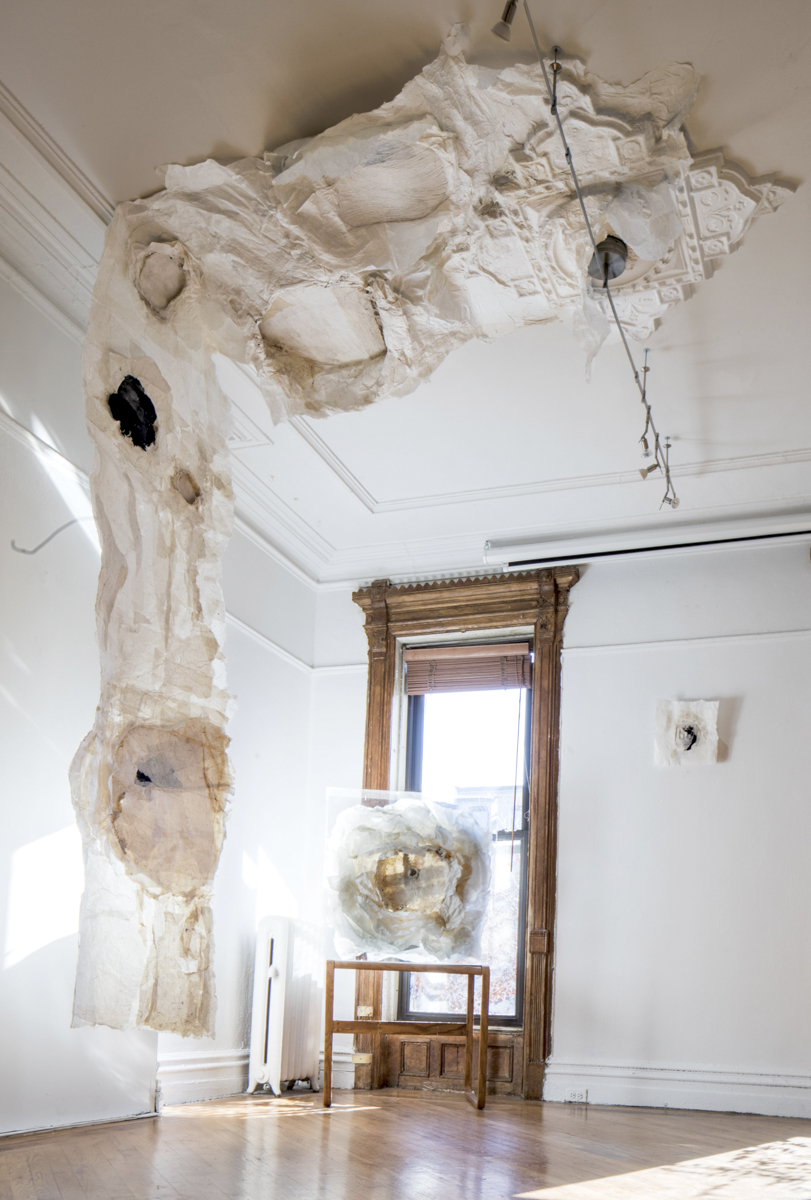 《林延:门道》场景图,摄影:Peichao Lin. ©2017林延,致谢否画廊
茶师简介:麦田现任西北政法大学国际法学院教师,因在厦门求学期间初识铁观音而爱上茶文化,自2011年至今学习中华传统茶文化.分别在北京和静茶园,台湾东吴大学研习传统中华茶道,考取高级茶艺师,并且获得浙江大学茶科所中级评茶师称号。在学习中国传统茶之余赴日本京都,韩国首尔交流他国茶道文化.目前潜心钻研"大唐茶文化",希望有天可以和朋友分享"唐.缁素禅茶"表演.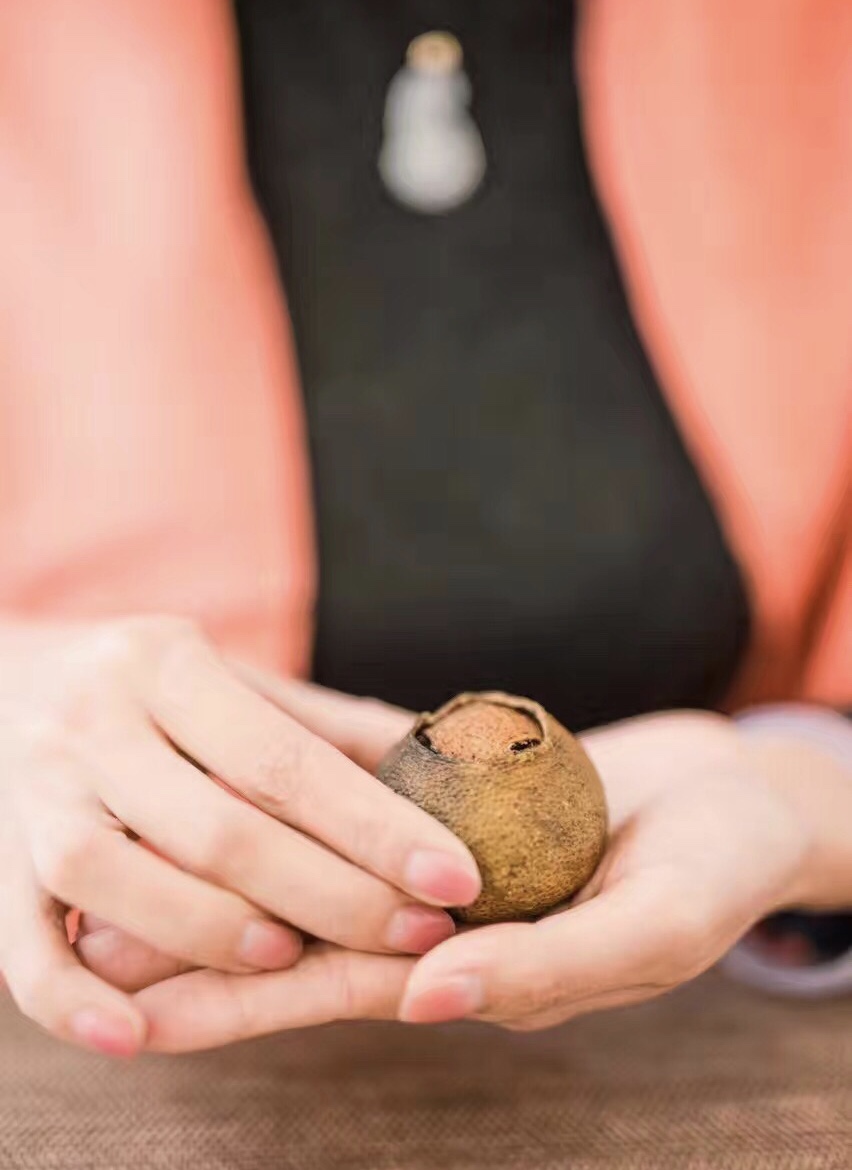 益木堂2016陈皮普洱 Yimutang Pu'er tea from 2016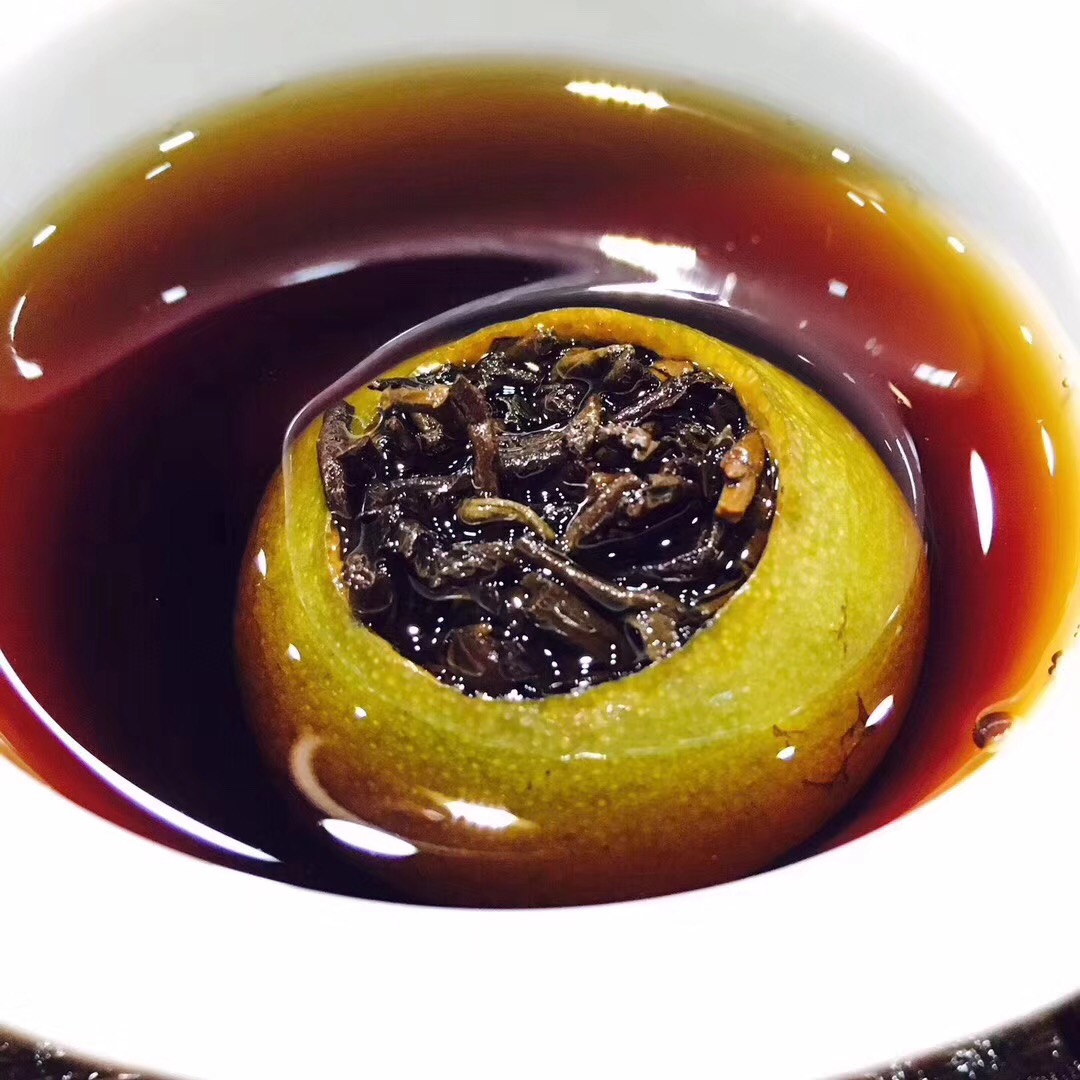 侨宝2017年小青柑普洱Qiao Bao Tangerine Pu'er tea from 2017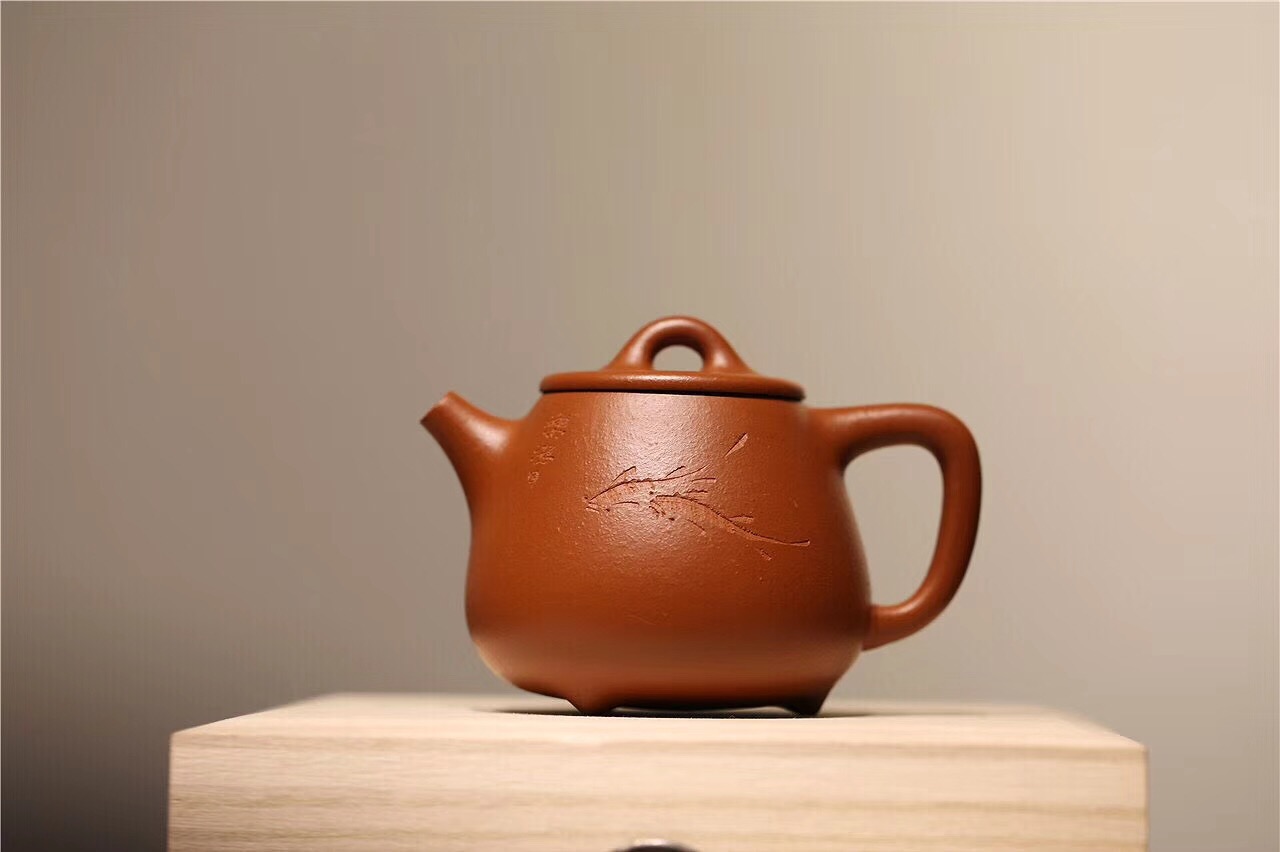 王小云手工紫砂小高瓢 Tea Utensil by Wang Xiaoyun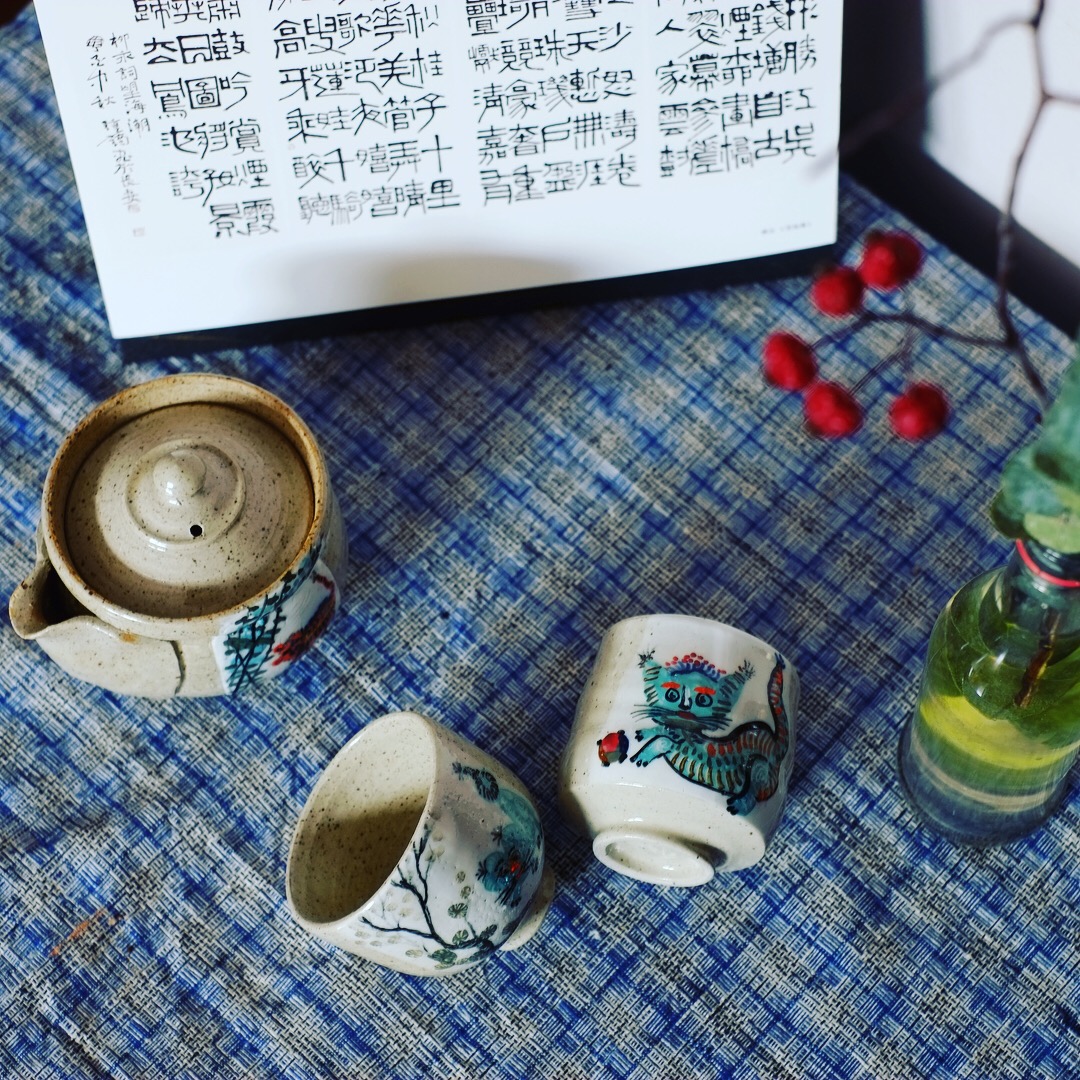 吕锡良手绘狮子随手泡 Tea Utensil by Lv Xiliang