Winter Springhouse Run SATURDAY Volunteer Day - February 16th
Description
The Friends of the National Arboretum needs your help with the continued care of the newly restored Springhouse Run, a stream that runs through the grounds of the Arboretum and into the Anacostia River. The stream has been beautifully restored with pools, riffles, rocks, and a waterfall. We have completed our first full year of plantings, with the help of many volunteers, who put in over 25,000 native plants grown from seeds gathered by the Arboretum staff and local garden clubs.
Now it's time to tidy up, create more space for our natives to grow, and ensure the current ones are safe and sound for the winter. We would love some help with this and it's good for the body to get outside and embrace the cool air! So join us for a few hours and help us care for this young stream trying to get started on the right foot.
That's where you can help!
How to prepare:
Wear comfortable outdoor clothes, layers are good.
We'll supply guidance, a small snack, water, tools, and good fun!
*See map for where to park and meet. Please park along the road and not in the grass! Thanks!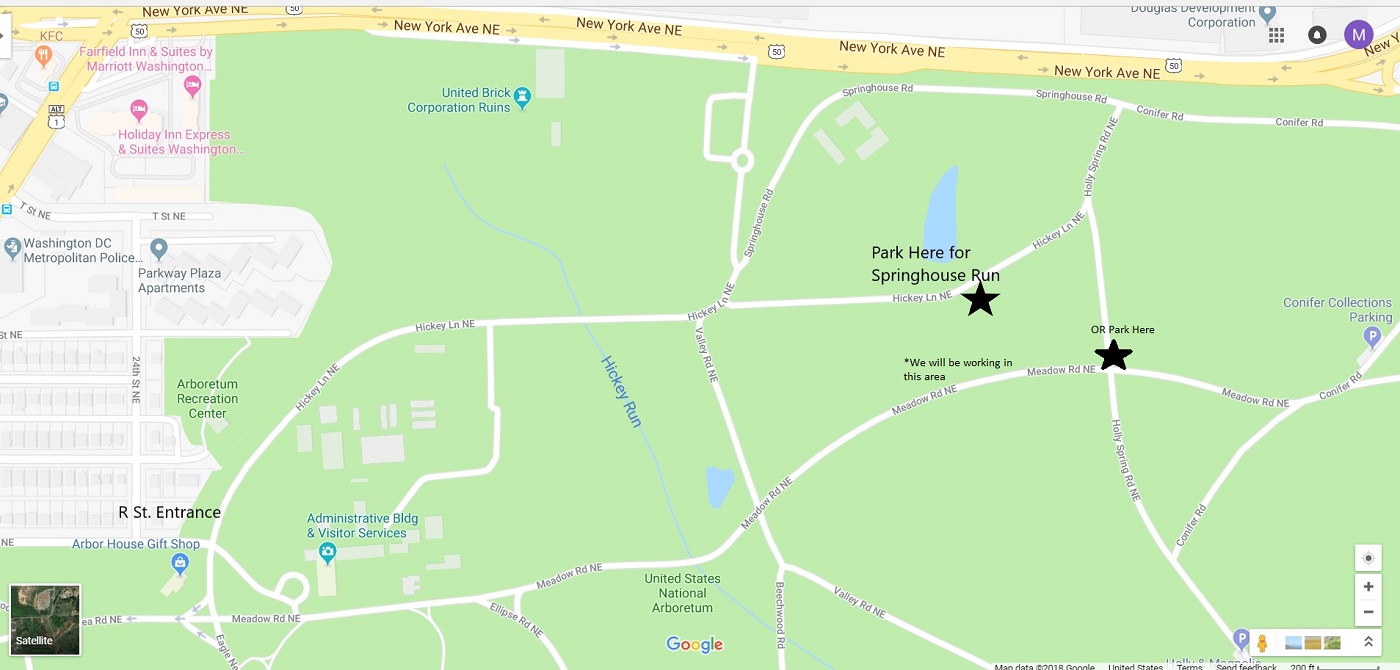 Please contact us at volunteer@fona.org with questions!