| | |
| --- | --- |
| Winter Solstice in Legend and Song | |
Event Details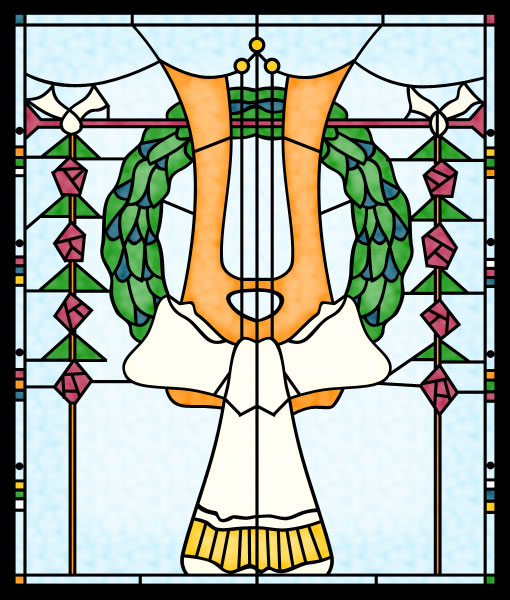 The Winter Solstice in Legend and Song 
Storyteller Diane Edgecomb
      accompanied by Celtic harper Margot Chamberlain
          and multi-instrumentalist Tom Megan
Living Myth Events: 617-515-8420
Tickets at the door will be available for both the Saturday and Sunday event. If you would like to make reservations in advance email: dedge@livingmyth.com

December 18th and 19th, Friday and Saturday: These full evening events, starting at 8 pm, include intermission with traditional refreshments. Doors open at 7:30 pm.
($25.00):

Celebrate the Winter Solstice with evergreen myths, haunting legends of light and entertaining tales accompanied by traditional and original music and song. Master storyteller Diane Edgecomb, accompanied by Celtic harper Margot Chamberlain and multi-instrumentalist Tom Megan, brings to life a variety of ancient tales revealing the deep meanings behind winter holiday traditions. Featured pieces include the beautiful Scandinavian "Legend of the Mistletoe," humorous English Wassail traditions, and the poignant Greek legend "The Coming of the Days of Peace." Lovely instrumental melodies, evoking the warmth of the season, round out the event. Traditional refreshments, including a Wassail Bowl, will be served at intermission in the Loring-Greenough House's elegant eighteenth century dining room.
December 20th, Sunday afternoon: a special hour long matinee starting at 2 pm
($20.00 adults, $15 for children 7-16 years) Light refreshments will be served at the performance.

This hour-long story and music event features Diane's most popular Solstice tales, from the "Legend of the Mistletoe" to a traditional Wassail story where the whole audience joins in. Celtic harper Margot Chamberlain and multi-instrumentalist Tom Megan round out the event with songs, music and sing-alongs on harp, synthesizer and guitar. This event is appropriate for adults and a family audience ages seven and up.  

About the Venue!

The Loring-Greenough House is a jewel of a preserved Georgian country mansion set on two acres of landscaped grounds, right opposite the Civil War monument, in the center of one of Boston's greenest neighborhoods, Jamaica Plain. Some parking is available in the Loring Greenough lot. Enter the driveway to the right of the house. Additional Parking is available on street or behind Blanchards liquors at 741 Centre Street. 
The Loring-Greenough House is located at 12 South Street in Jamaica Plain, the place where Centre Street and South Street in Jamaica Plain meet.
When & Where

Loring-Greenough House
12 South St
Jamaica Plain, MA 02130


Organizer
DIANE EDGECOMB - LIVINGMYTH.COM
Winner of the first Oracle Award for Storytelling Excellence in the Northeast, Diane is known for the passion and depth of her work whether embodying a true story or bringing renewed meaning to traditional tales. A featured teller at the National Storytelling Festival, the International Storytelling Center and on National Public Radio, Diane's transformational telling style, in which she fully embodies the tale brings listeners into the heart of the moment. When accompanied by Celtic harper Margot Chamberlain the performances include a rich variety of songs and music from cultures around the world. Publisher's Weekly stated, "A storyteller in the grand tradtion, Edgecomb is a virtuoso of the spoken word…an entire cast rolled into one!"
Living Myth Events bring together ancient myths and modern landscapes to create new and vital intersections of Myth and Life.