Get stoked for winter season; expand your circle of ski, ride buddies for Tahoe resort trips at SnowPals' Kickoff Party!
About this event
Join us up your 'fun factor" by expanding your circle of ski, ride buddies for Tahoe ski trips & powder trips to other snow destinations especially covered by a multi-resort pass such as the EPIC PASS, IKON PASS, MOUNTAIN COLLECTIVE PASS + POWDER ALLIANCE PASS.
Our Host is Emily ..
"I was born & raised Vermonter, and a current Epic Pass holder. Most weekends you can find me at Kirkwood, or Heavenly shredding the pow. Interested in carpooling on weekends, or weekdays to any Epic Resorts. Looking forward to meeting everyone!"
- Swag giveaway: $25 Sports Basement gift card Sports Basement + other swag in the works
- Watch ski/ride video from last season to get stoked for winter season powder ski/ride trips to Tahoe, Colorado, Utah, British Columbia, South America Europe and Japan.
- Share POWDER Stories from last season and enjoy complimentary drinks and light snacks ;)
- Expand your circle of friends/buddies for snow sports & backcountry ski/ride partners as well
Find yourself driving to/from Lake Tahoe with mostly empty seats?
Carpool / RideShare with skiers, boarders near you who love snow sports as much as you, share expenses and help preserve our environment ;)
Got your skis/snowboard tuned & waxed?
Get 20% off at this event to shop at Sports Basement for ski/ride gear & winter attire and get your skis, snowboard waxed, tuned/serviced while waiting for resorts to open.
At 8 pm, we will have a swag drawing giveaway so get there early to partake – print your event ticket and it will be used as your drawing entry to win event swag 😉
7:30 PM – New ski & board gear demo
8:00 PM – Event Swag Giveaway Drawing
8:10 PM – Learn how to wax your skis / snowboard based on the type of snow slopeside
Print your RSVP ticket for entry and to enter our swag giveaway at the event at 8 PM so try to get there early.
About SnowPals:
Make the most out of Tahoe.
Find or offer rides. Keep up with slope-side news and get the scoop on Tahoe deals. Join the largest club for Tahoe regulars to connect for powder ski, ride trips to Tahoe and beyond. Snow (Sports) Pals ;
New to SnowPals?
Join us at SnowPals.org
Read more about Sports Basement here.
♥ Share this page link with friends and family to invite.
Important: PLEASE be courteous and let us know if you can't make it after you have RSVPed; sign into EventBrite to change your RSVP so that we can get an accurate count of how many folks to expect. Behind the scene, we work tremendously hard to put together events so in return please be mindful to give us a heads up if your plans have changed and you can no longer attend. Much appreciated!
** * Got fun weekend activity with friends and family?
$20 gets you 3 Tahoe lift tickets + BOGO Squaw Alpine lift ticket ($119 value) + skis or snowboard rental package + 3 hours of craft beer tastings in San Francisco this Saturday & Sunday, Nov 2-3; get 1/2 off discount event tickets at
http://www.snowpals.org/2019/half-off-snowbomb-festival-tickets/
** Looking to join a Tahoe area ski lease to max out your ski season pass, expand your circle of ski buddies, get a place to store your ski gear and people to rideshare to your fave resorts? Browse 2019-20 ski leases @
** Join Feb 1-12 EPIC POWDER SKI RIDE TRIP TO HAKUBA & NISEKO JAPAN; 6 spots left, departing from SFO:
http://www.snowpals.org/2019/japow-hakuba-niseko-ski-ride-trip-feb-2020/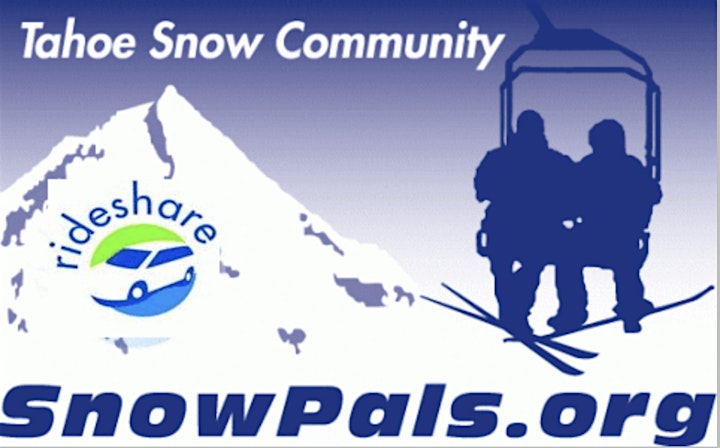 Organizer of Winter Ski & Ride Kick-off Party & Connect for Winter Tahoe RideShare
About SnowPals.org
Make the most out of Tahoe.
Find or offer rides. Keep up with news and deals. Join the largest ski & ride club for Tahoe regulars. Connect with other busy SF Bay Area professionals who shares your interest in skiing/riding.
Since 1999; grassroots, with 8,055+ members and growing. Celebrating 20th year of brining folks together to enjoy snow sports.
View upcoming Events:
Looking to join a ski lease? Browse our listing at 
http://www.snowpals.org/leases/
For Tahoe area vacation rentals, visit
http://www.snowpals.org/rentals/
Join us at