Description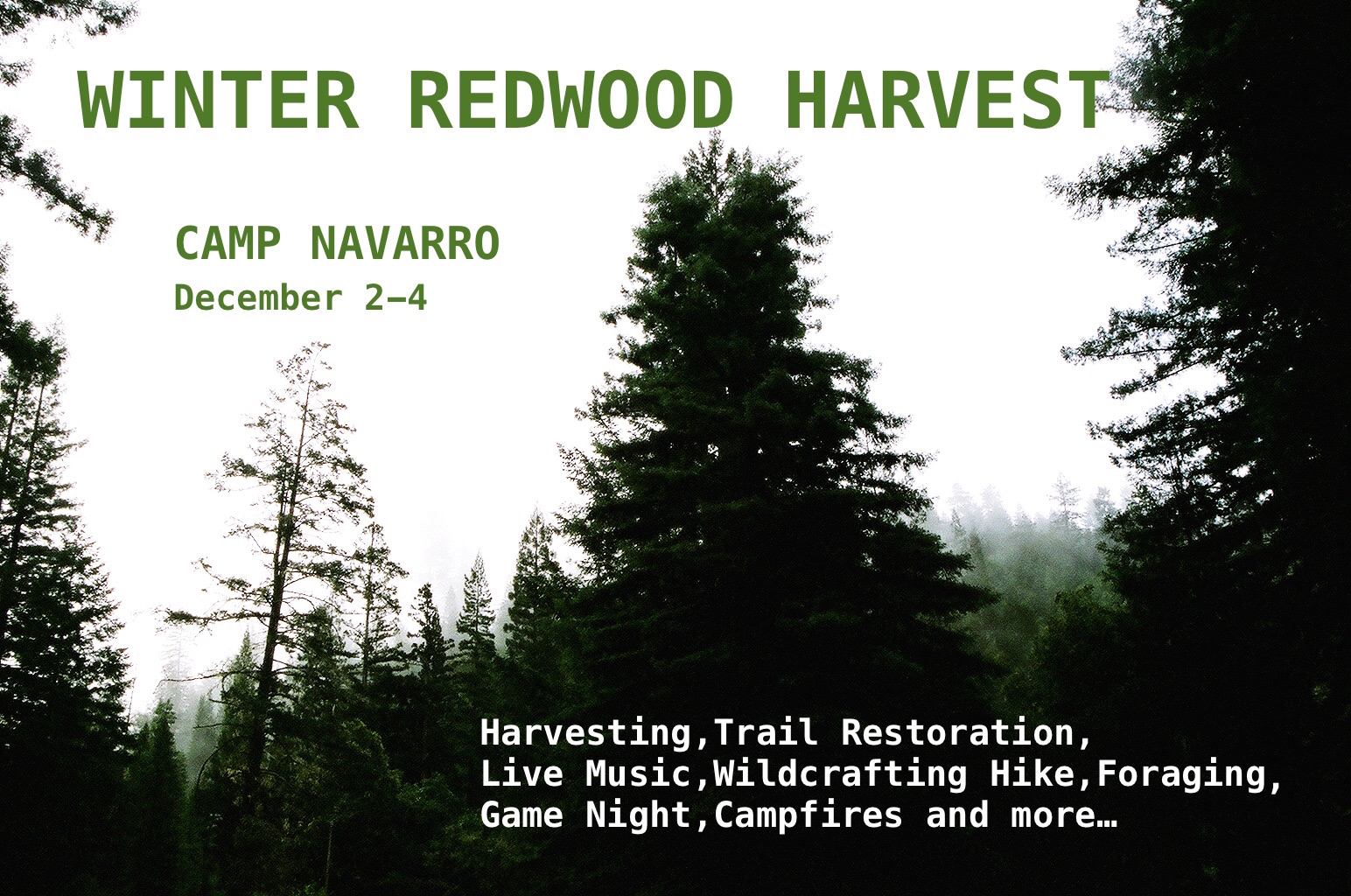 "The redwoods, once seen, leave a mark or create a vision that stays with you always. No one has ever successfully painted or photographed a redwood tree. The feeling they produce is not transferable. From them comes silence and awe. It's not only their unbelievable stature, nor the color which seems to shift and vary under your eyes, no, they are not like any trees we know, they are ambassadors from another time."
- John Steinbeck, Travels With Charlie




Field Lab formulations are the epitome of what we do at Juniper Ridge. They are a deep dive into the ecosystem of a tiny geographical area: a mountain top, a single canyon, or a remote corner of the desert. Turn off your frontal lobe, leave the city behind, and tap in to your primitive senses.

Join the Juniper Ridge team at Camp Navarro as we harvest ingredients for our next Field Lab fragrance: Winter Redwood.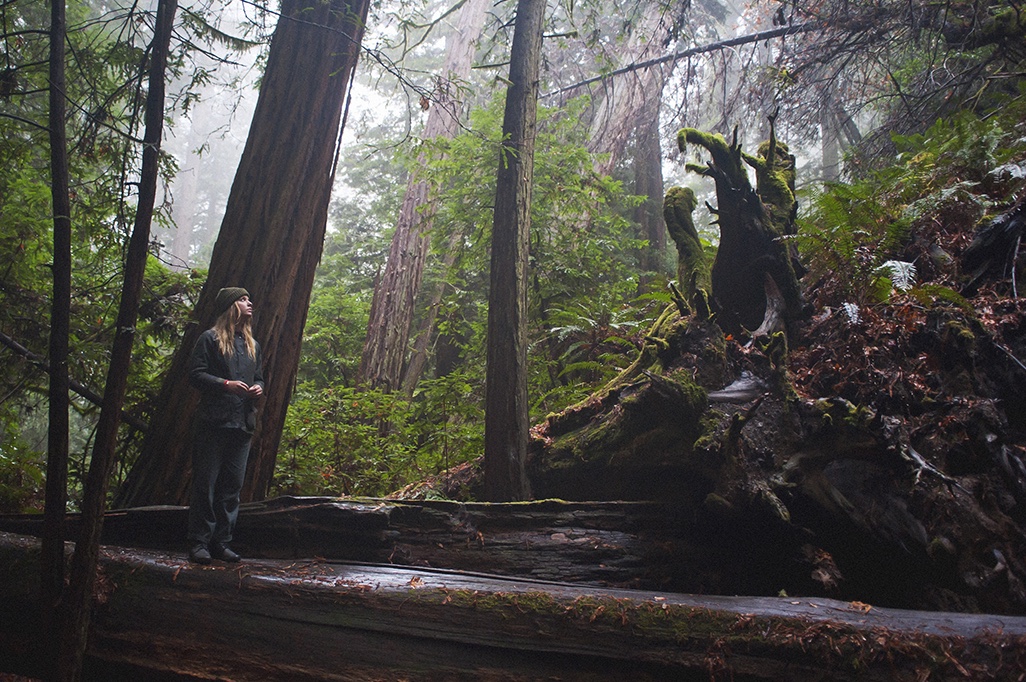 What to expect:
Stay in a beautiful cabin, under the majestic redwoods of Mendocino County. Cabins sleep 4-6. If you prefer, bring a tent and sleep in the Redwood Cathedral. (Temperatures will be highs in the low to mid 50's and could get into the 30's at night. If you are camping out please bring sufficiently warm tent, sleeping bag, sleeping pad and clothing.)

Learn the tools and techniques of wildharvesting as you work side by side with our field team. Pick up pruning shears or a handsaw and jump in, or sit back and learn from afar.

Foraging and wildcrafting with Juniper Ridge founder, and Chief Wilderness Perfumer, Hall Newbegin. See how he discovers what natural fragrances will go into this iteration of Winter Redwood.

All your food, snacks and beverages will be provided by Juniper Ridge. Vegetarian options will be offered. If you have additional dietary restrictions, let us know before you buy a ticket so we can try to accommodate your needs.

There will be no disposable plates or utensils provided. Please bring a bowl, plate, camp mug and utensil.

Evenings will be spent around the campfire or in the Lodge by the fireplace, listening to live music and playing board games and cards.

Learn about the constellations during nighttime star walks (weather permitting).

An exclusive discount on our Winter Redwood Field Lab products.

A chance to win prizes from our Bay Area friends Rumpl, Alite, Sunski, Marine Layer, Nipomo and more!
This is a family friendly event (children of all ages welcome). Unfortunately, the four legged furry members of your family have to stay home.
The Redwood Harvest is rain or shine. Fog, a bit of chilly air and some rain only add to the magic of staying at Camp Navarro. A log fire is that much warmer, the music that much sweeter, hot food that much tastier, for having spent the day hiking through misty redwood forests. Check out this great article about Redwood Fog, by Juniper Ridge Founder and Chief Wilderness Perfumer, Hall Newbegin.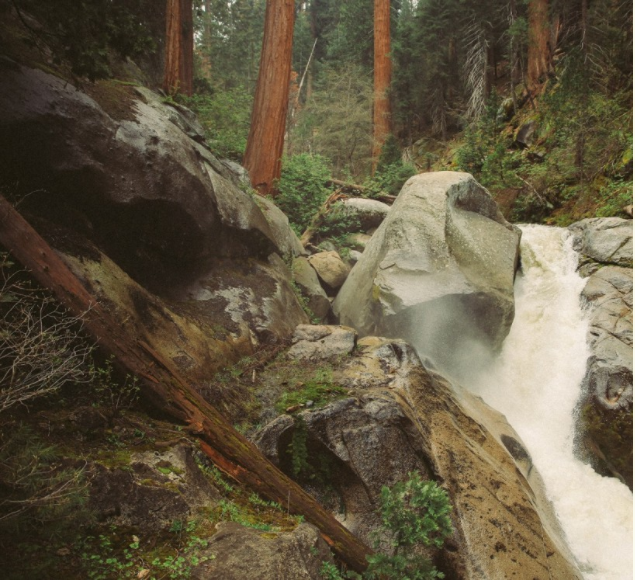 Thursday, 12/1
7pm – Arrive at Camp Navarro any time after 7pm. We will not be serving dinner, but there will be a warm fire, s'mores and cocktails from

Tincup Whiskey

and

Thomas & Sons Distillers

. Stash your gear in your cabin and warm your self by the fire.
Friday, 12/2
9am - Acai and granola bowls, with all the fixings, by 18 Rabbits, coffee and tea bar from Stumptown Coffee Roasters and Tea People

11am-3pm – Learn sustainable wild harvesting practices with the Juniper Ridge field team

1pm – lunch in the field

3-6pm – Free Time (classic camp activities offered: macramé, field games, crafts, etc.)

6pm – Dinner from

Fireside Provisions

8pm – Live music by the fire

9pm – Games Tournament: Risk, Settlers of Catan, Hearts, Gin, and more!
Saturday, 12/3
8am – Morning Yoga with

Magic Carpet Yoga Mats

9am – Parfait bar, with local yogurt and fixings, by

18 Rabbits

11am-3pm – hike part of the Noyo-Navarro Trail. Learn plant identification, foraging, and wildharvesting, all while doing restoration work on this historic trail.

1pm – lunch on the trail

3-4pm – Field Lab Van and Mobile Distillation Unit: create a unique hydrosol, an olfactory snapshot of your trip, using Juniper Ridge's converted whiskey still and plant material collected at Camp Navarro.

4-6pm – Free time

6pm – Dinner

8pm – Live music by the fire

9pm – Games Tournament: Risk, Settlers of Catan, Hearts, Gin, and more
Sunday, 12/4
On your drive back from camp, make sure to checkout the Anderson Valley Holiday Passport Wine Weekend.
What I will be packing:
Warm sleeping bag/extra blankets and a pillow (cabins have cumfy matresses but no linens)

Lots of layers (long underwear, base layers like Patagonia Capilene or Heattech)

Warm jacket

Rain coat

Wool hat

Extra socks

Waterproof hiking boots

Daypack

Plate, bowl, camp mug and utensils

Headlamp/flashlight

Towel (there are shower facilities)
Please leave food and alcohol at home—we have you covered!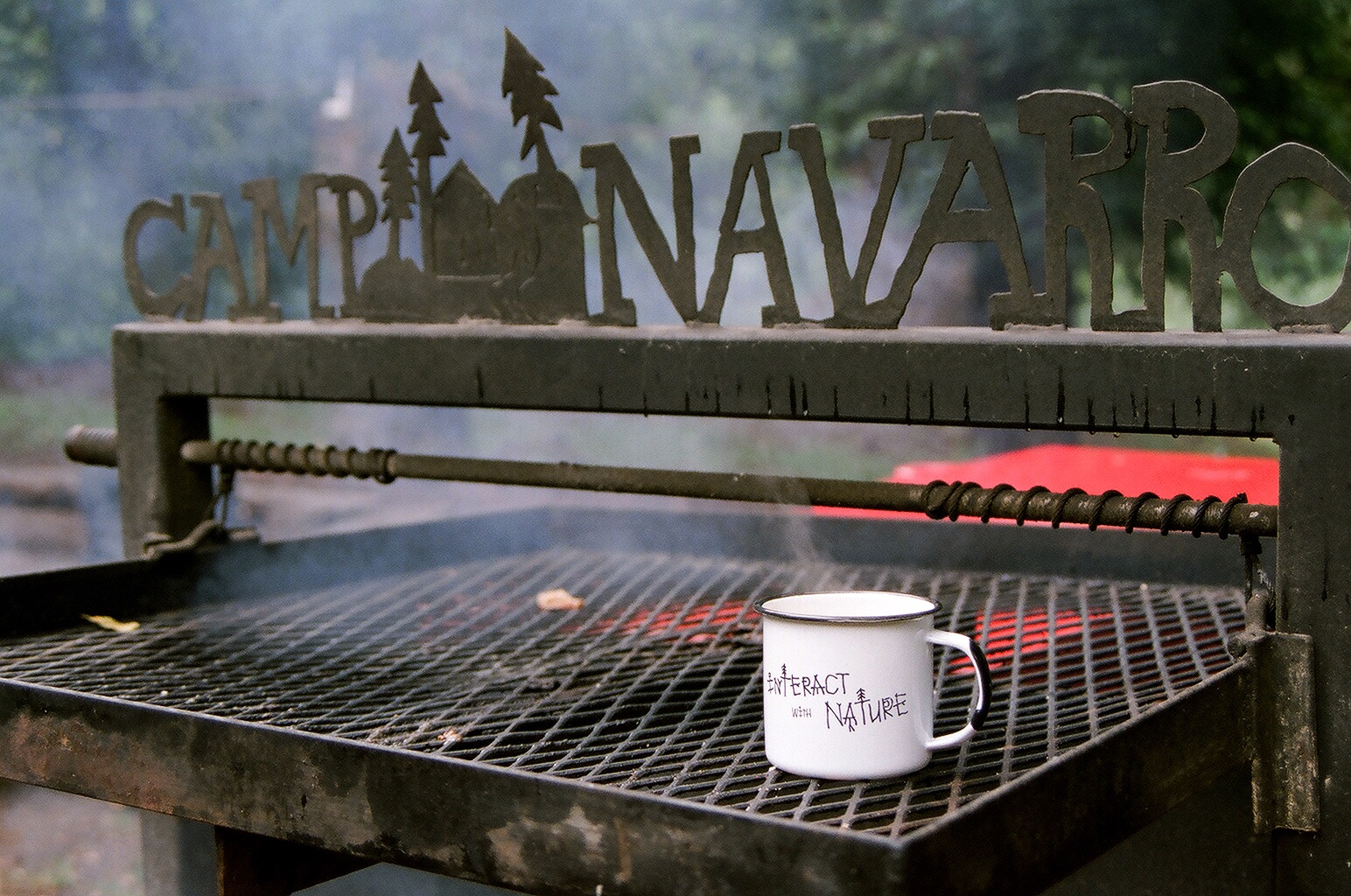 2 ½ hours from San Francisco and 11 miles from the Mendocino Coast, Camp Navarro is located within minutes of the numerous artisanal wineries of Anderson Valley. A wide variety of State Parks, beaches and reserves are close by as well.
LOCATION FEATURES INCLUDE:
Towering Redwood forest throughout the property and region.

Navarro River leading to the Mendocino coast and beaches just 11 miles away.

Over 25 world class wineries within 20 miles.

Three State Parks within a 30 minute drive.

Town of Mendocino 35 minute drive.

Incredible local restaurants and organic farms.
Directions:
FROM HWY 101
U.S. 101 leads to the junction with Highway 128 west, near Cloverdale Cloverdale.
Take the CA-128 W exit towards Ft. Bragg/ Mendocino- 0.2 mi.
Turn left onto CA 128 W / N. Cloverdale Blvd. – 0.8 mi.
Turn right onto CA-128to Navarro, CA - 41.3 mi.
Continue on CA 128 into the Redwoods, past the Navarro General Store and Gas Station to the first bridge over the Navarro River - 1.6 mi.
Turn right on Masonite Rd., immediately after the bridge crossing
Take Masonite Rd. to the entrance to Camp Navarro - 0.7 mi.
Turn right into the main parking area of Camp Navarro.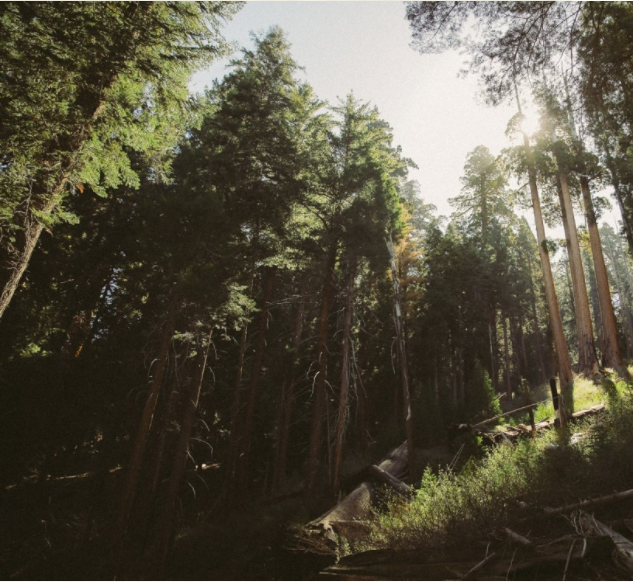 We hope to see you on the trail!