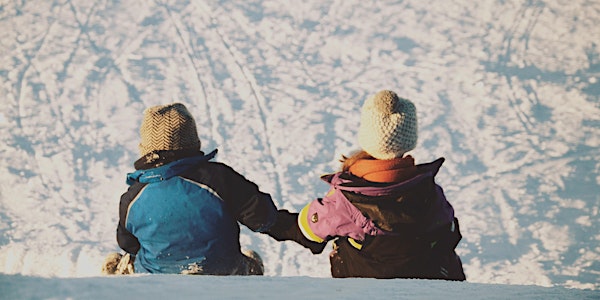 Winter Ideas to Support Children: Cold, COVID & bundles of CASA creativity
CASA volunteers and staff are invited to gather for a panel discussion on how to best support kids through the colder months and holidays.
Date and time
Wednesday, December 2, 2020 · 10:30am - 12pm PST
About this event
CASA service has looked different during COVID-19. We have been inspired by all the ways CASA volunteers and staff have adapted to changing policies and procedures and continued to creatively connect and advocate for their assigned children.
As the days get darker and colder, we gather to shed light and share inspiration from our collective experiences. The session will include a panel discussion, input from attendees and Q&A.
This is an opportunity for any and all CASA volunteers and staff in Colorado to gather for resource exchange and inspiration.
Meet our panelists:
Maddy Wellum (staff) has been a part of CASA Jeffco/Gilpin for the past 2 years. She started off as a volunteer, and quickly transitioned into her dream job as the Training & Retention Coordinator on staff! Maddy finds so much joy in training, educating, and equipping volunteers for anything they might face as a CASA, and she loves creating systems for long-term support within the program. She is currently the CASA for a sibling group with a 16 year old, 13 year old, and their 3 year old brother placed in a different home.
Marge Larson (volunteer) Marge trained at Boulder Voices for Children during the pandemic and took her first case during some of the most strict public health orders. She does a fabulous job of creatively connecting with a very young child via virtual advocacy throughout her case. Most of Marge' s career was in Human Resources and upon retirement, she volunteered for 4 years as a victim witness advocate for the Boulder District Attorney's Office. Marge enjoys running and playing the cello.
Bryn Joyner (staff) works for 4 The Children/CASA of the Southwest as the CASA Program Director - she started as an intern in 2018 and became the Program Director in 2019. She joined 4 The Children/CASA of the Southwest because she believes strongly in giving children a voice, especially those who need it most. In addition, she believes that children deserve a trusted adult/mentor in their life, and that CASA can be this person. Due to the small nature of CASA of the Southwest, Bryn works closely with her amazing CASA volunteers, currently serving on cases, to ensure that the children are getting the best advocacy possible. Bryn is currently serving as a CASA on one case with a 6-year-old, 10-year-old, 11-year-old, and a 14-year-old. Additionally, Bryn is serving as a stand-in CASA, while the appointed CASA is on maternity leave, for a 3-year-old, 5-year-old, and a 13-year-old.
Stephanie Wise (volunteer) joined CASA Jeffco/Gilpin as a volunteer in January 2020. She was assigned her fist case just as Colorado shut down for the COVID-19 pandemic. Stephanie was especially excited to start being the CASA for a five-year-old, and she was also quite nervous to virtually begin this relationship. Through some advance preparation, high energy, and willingness to follow the lead of an imaginative kindergartener, Stephanie managed to keep her kiddo engaged for an entire hour on that very first call. She is thrilled to discuss creatively connecting with and advocating for our assigned children in this panel.
About the organizer
CASA (Court Appointed Special Advocates) is a community based program that recruits, trains and supports citizen volunteers to advocate for the best interests of abused and neglected children in the courtrooms and communities. A child in the court system who is appointed a CASA is more likely to find a safe and permanent home, receive help while in the system, spend less time in foster care and do better in school.