Description
Training walk along the Hudson route you love in June.
Start: Hoboken Train Station
Finish: NY Penn Station
Distance: 10-40mi
Coordinator: Ed Purcell
Transit: NJTransit or PATH to Hoboken

Event date currently subject to change.
Optional endpoints:
Ferry and light rail options on the Jersey side, #1 train nearby throughout NY walk
Walk 10 to 40 miles of Hudson River vistas!
FreeWalkers is hosting its third Winter Hudson Loop. The same walk you enjoyed in June now in December. The winter walk is part of the Kennedy 50 Training Program. However, all walkers are welcome. This walk will be at a slighly faster pace than the June walk.
At the request of walkers in training for the Kennedy 50, we have made some changes. First off we will start at the Hoboken Train Station. Second, we are adding a circuit through Liberty State Park before we actually start the loop. We will walk south along the river thru Jersey City and do a lap thru Liberty State Park. We will then head north thru the Hoboken Train Terminal. For those who do not like early morning starts, we should be passing thru the terminal around 11:30am, why not join us then.
From Hoboken, we will continue north along a nearly continuous Hudson River Waterfront Walkway on the Jersey side to the George Washington Bridge. After the spectacular trip across the bridge, we connect to the Hudson River Greenway trail, head south to Battery Park and backtrack up to Penn Station. The whole walk is approximately 41 miles.
In the event you are unable to finish, you will find the MTA Broadway-Seventh Avenue local, the 1 train, always nearby during the second half of the walk.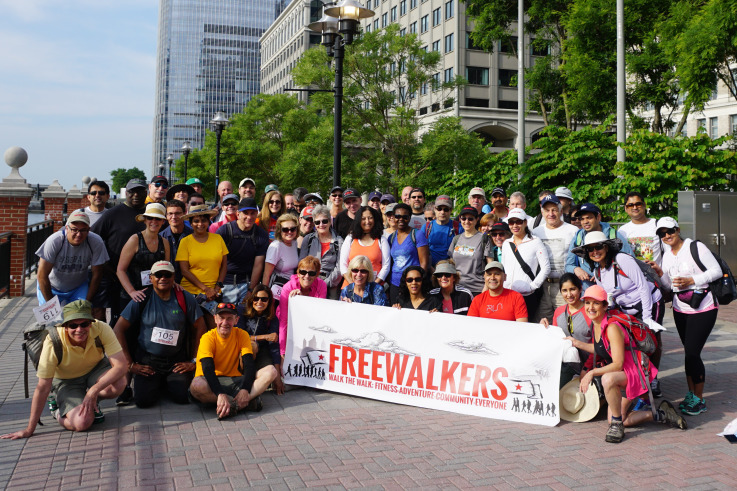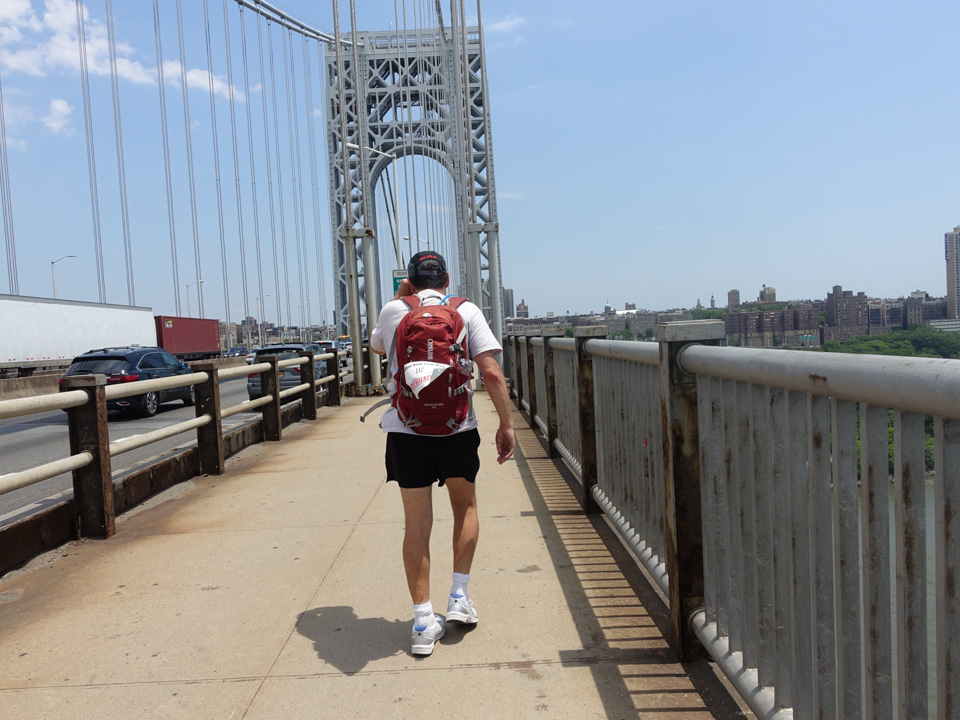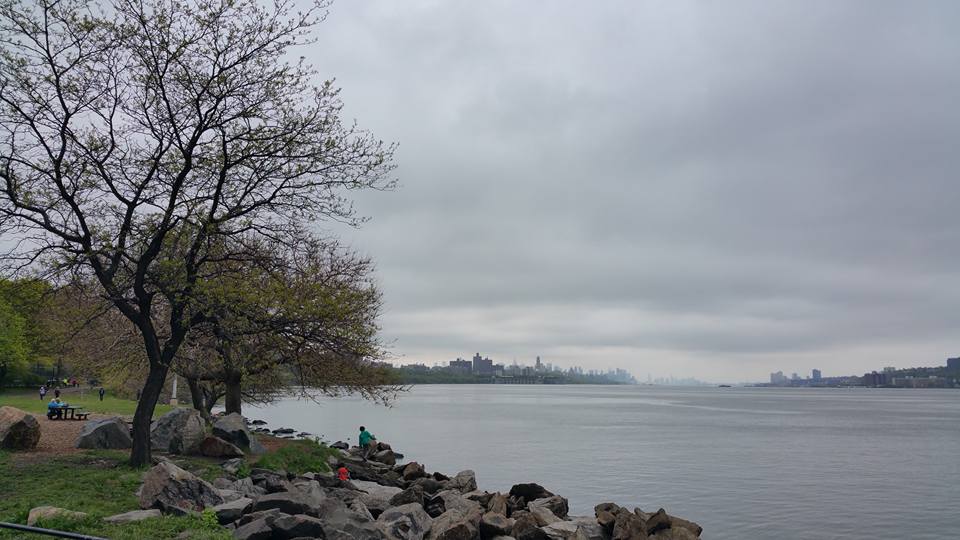 The event is free and open to everyone, but we do encourage donations in support of the beautiful trails we use. This walk is organized by FreeWalkers.org.
Highlights:

- Hoboken
- Hudson River Waterfront Walkway
- Hamilton Park
- Edgewater parrots
- Burdett's Landing
- George Washington Bridge
- Fairway Market
- Hudson River Greenway
- Midtown
- High Line
- World Trade Center
- Occulus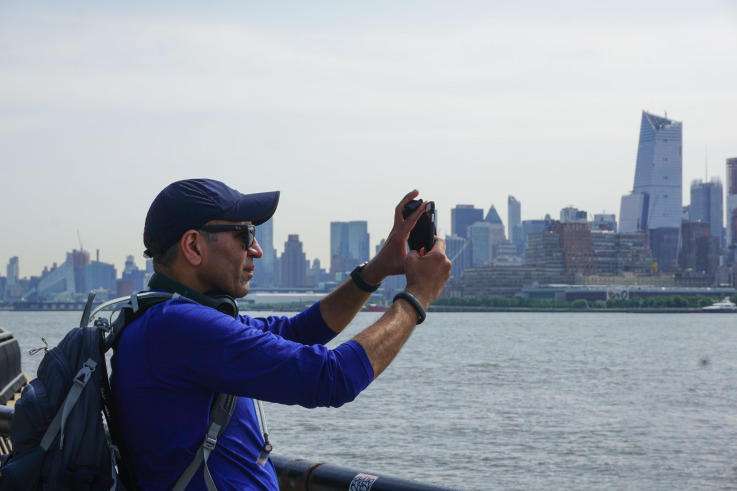 Partners:
The East Coast Greenway Alliance is a non-profit organization developing a public multi-use 3,000
mile trail from Canada to Key West through New Jersey and New York. Donations and memberships help make this dream trail a reality.
The Hudson River Waterfront Walkway is a spectacular pathway on the western shore of the Hudson River in New Jersey. The Hudson River Waterfront Conservancy is dedicated to monitoring the completion and maintenance of the 18.5 linear mile plan while preserving the scenic value the Walkway. Your donations help make this spectacular walkway even better.