Winter Governance Forum: Lessons Learned from EAGLE
Description
Winter Governance Forum: Lessons Learned from EAGLE
Developed by United Methodist Association of Health & Welfare Ministries (UMA)
Good governance is essential for not-for-profit boards. Whether serving a large, multi-site organization or small community ministry, a strong board is essential to organizational excellence. Unfortunately, many dedicated boards are ineffective or not as engaged as they must be to protect the interests of their organization and its key stakeholders.
This full-day program, hosted by a UMA EAGLE-accredited community, is designed for leadership teams and their boards and others from organizations serving all types of ministries.
The educational content is approved by the National Association of Social Workers (NASW) and the National Association of Long Term Care Administrator Boards. (NAB) for 5.5 continuing education contact hours.

Developed to maximize learning, this program offers peer networking, best practices, board autopsies and a unique opportunity to tour a community in the midst of a dramatic transformation.
Learning Objectives:
Analyze numerous peer case studies where organizations have struggled and find out how those problems could have been prevented or remedied.

Learn about a myriad of best practices in EAGLE principles that have led to peer commendations from the EAGLE reviewers in all aspects of organizational excellence.

Hear the transformational story of Aldersgate, which is undergoing a major expansion, with an aim to revolutionize retirement community living.
The program features nationally-recognized speakers including:
And more!
Who should attend:

Leadership teams

Board members


United Methodist Bishops


Annual Conference representatives


Chaplains

Anyone interested in EAGLE Principles

From ALL types of organizations!
---
The Path to EAGLE….
Educational Assessment Guidelines Leading to Excellence (EAGLE) – Every word builds on the UMA tradition: mutual education, peer assessment, voluntary guidelines—all leading to excellence.
We invite you to embrace the standards detailed in the EAGLE principles of Governance and Leadership and begin the path toward those standards to govern and manage your ministry.

Cost:
$250 for an individual
$225 per person for 3 attendees from an organization
$199 per person for 5 or more attendees from an organization
Hotel:
 Special rates are available at the DoubleTree Suites in the SouthPark area. To reserve your room, you must call 704-927-0014. The deadline is Friday, January 6 at 6 p.m. Eastern.

---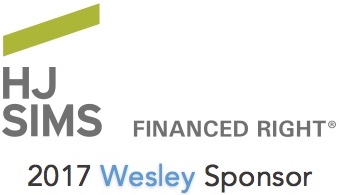 ---

---
This educational offering has been reviewed by the National Continuing Education Review Service (NCERS) of the National Association of Long Term Care Administrator Boards (NAB) and approved for 5.50 clock hours and 6.50 participant hours.

NAB Approval #

20180125-5.50-AQOL-IN
This program is Approved by the National Association of Social Workers (Approval # 886383248-9440) for 5.5 continuing education contact hours.
Date and Time
Location
Hosted by Aldersgate, an EAGLE Gold UMA Member
3800 Shamrock Drive
Charlotte, NC 28215