Description
Come join us for a unique experience of community, beauty, inspiration, and a wonderful organic farm-sourced dinner......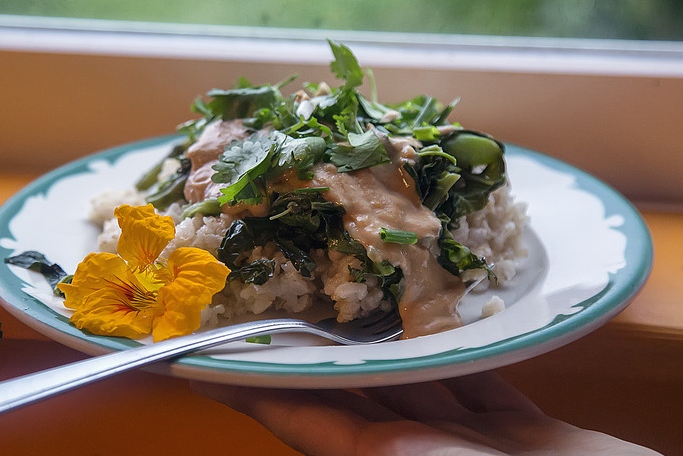 Suggested Donation $20-$30 per person for a full three course meal...entree, side dish, dessert and organic local roasted coffee or tea herb from our farm. You are welcome to bring your own wine, mead, or hard cider...etc.
Vegetarian/vegan, all organic, always gluten-free options, love-infused amazingness.
Sample dinners may include such things as... (menus for each dinner will be emailed to you after a reservation is made)
Handmade Basil Flecked Egg Noodles in a Lemon Butter Melange
Roasted Shallots on Winter Greens
Watermelon Radish Crudite
Chocolate Dipped Raspberries.... Vanilla Goat Milk Gelato
Seared Cabbage Steaks with Garlic/Pepper and Bean Remoulade
Glazed Carrots and Parsley
Sourdough Toast and Onion Butter
Apple Cobbler

Winter time is here on the farm....the animals and garden beds are tucked in and ready for the snow. During this lull and peaceful time on the land , we are offering our passion for feeding people amazing food for 13 dates this holiday season.
Come connect with community in a heart-warming, joyous, healing, and intimate setting.
Your donation will help our small farm family to thrive this winter!
Many Blessings and LOVE,
Nyla, John, Jonah, Ara, and Kai