Description
Join The Data Incubator for an instructor-led, online class that teaches the foundations of data science. This part-time course is geared towards giving working professionals immersive, hands-on experience with the most sought-after machine learning skills. Developed with feedback from our hundreds of industry partners and based on the same rigorous methodology as our Fellowship, our course gives students a thorough understanding of the mathematical and statistical underpinnings of machine learning, as well as the practical skills needed to harness the power of raw data to solve pressing business problems.
Classes will be held from 7-9 PM ET on Mondays and Wednesdays. Classes will be held on the following dates: 1/15, 1/17, 1/22, 1/24, 1/29, 1/31, 2/5, 2/7, 2/12, 2/15, 2/19, 2/21, 2/26, 2/28, 3/5, 3/7.
The deadline to register is 11:59 PM ET on 1/5/17.
---
Course Content:
The course covers two themes: Introduction Machine Learning and Advanced Machine Learning.
Prerequisites:
Intermediate to advanced statistics

Intermediate linear algebra

Basic programming
---
FAQs
What is the refund policy?
Unfortunately, there are no refunds available.
---
About the Instructor: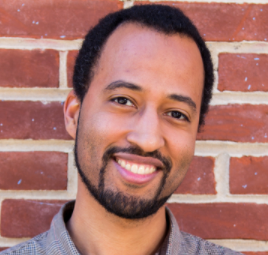 Ariel M'ndange-Pfupfu studied physics at Stanford and has an engineering PhD from Northwestern. Since joining The Data Incubator as a Data Scientist in Residence, he's worked on a variety of data science and software engineering projects, as well as curriculum development and instruction.