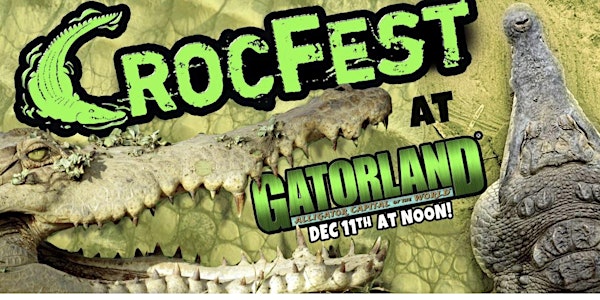 Winter CrocFest 2021
Join us on December 11, 2021 at Gatorland, FL to raise funds for The Orinoco Crocodile. 100% of all proceeds will fund researchers.
When and where
Location
Gatorland 14501 South Orange Blossom Trail Orlando, FL 32837
Refund Policy
Refunds up to 7 days before event
Eventbrite's fee is nonrefundable.
About this event
Winter CrocFest 2021 will take place on Saturday, 11 December 2021, at Gatorland in Orlando, Florida, USA. Proceeds raised will support the release and satellite tracking of a group of head-started Orinoco crocodiles, Crocodylus intermedius, bred and hatched at U.S. zoos as well as collected from wild stock in Venezuela.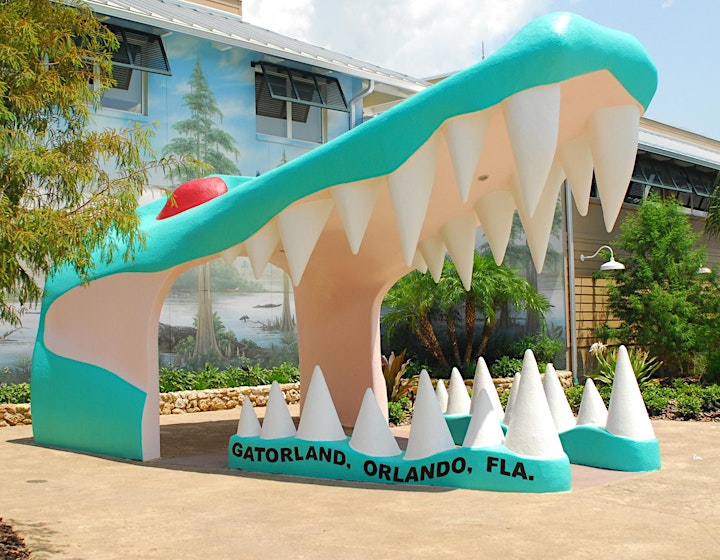 The Orinoco crocodile is listed by the IUCN as Critically Endangered, with an estimated 1,500 animals left in the wild, mostly in Venezuela. This iconic species is the largest New World crocodilian. It was brought to near-extinction in the mid-1900s by unsustainable hunting for hides. Though large-scale hunting has been prohibited, Orinoco crocodile populations have never fully recovered. Their eggs and meat are still taken for food and their teeth are thought by some to have healing powers. Conservation efforts to-date include the establishment of a national park, Parque Nacional Santos Luzardo and headstart/release programs for young crocodiles whose eggs were harvested from wild nests. Since late 2016, socio-economic crises in Venezuela have brought most conservation efforts to a standstill. Funds raised through CrocFest will provide much-needed resources to re-enable the headstart program as well as track the program's long-term viability in a country where crocodiles are currently afforded little protection.
The cost to attend CrocFest is a $30 donation for adults (ages 18 and up) and $10 for students (ages 5 to 17).  Children under 5 are free! Ticketed CrocFest guests will be admitted to Gatorland as early as 12:00 pm. Dinner and drinks, including beer, soft drinks and water, are included in the cost of admission. Drinks are available at 3:00 pm at the CrocFest tent near the South Gate, with dinner served at 4:00. As always, there will be t-shirt sales, and a silent auction followed by a rousing live auction at 6 pm.
For more information about attending, sponsoring, or donating, please contact the organizers:  Colette Adams ; Curt Harbsmeier ; or Flavio Morrissiey .
Gatorland is located at 14501 S Orange Blossom Trail, Orlando, FL 32837. Gatorland has special feedings and fun-filled events planned! Keep up-to-date on this crocodilian celebration on Facebook at https://www.facebook.com/crocfests/
Thanks to the generosity and commitment of the private sector, zoos, academia, and corporate sponsors, over the past 11 years, CrocFest has raised over $600,000.00 USD for crocodiles in peril.  ALL donations go directly to the crocodile projects; fundraising expenses are covered by event organizers and sponsors.  If you are unable to attend, auction items and/or cash donations are greatly appreciated! Tax-deductible donation checks can be made payable to Gladys Porter Zoo and sent to Colette Adams, c/o Gladys Porter Zoo, 500 Ringgold Street, Brownsville, TX 78520, or sent via PayPal to crocfest@gpz.org.