Description
Our venue will be the stunning and sublime Herb Mountain farm botanical sanctuary.
https://www.herbmountainfarm.com/.
The day will consist of two components each being about two hours long.
Winter Botany
With ethnobiologist marc williams we will take some time on this day to seek out and enjoy the more unusual skills within the science of botany that are necessary in the dormant time of winter. For a couple hours weather depending we will go into the field to observe various plants within this incredible botanical wonderland. A particular focus will be given to trees and shrubs that are a smaller group to wrap the mind and knowledge around. However, a special focus will be given to herbaceous plants and any others that can provide sustenence in this lean time of year. We will focus on learning more about characteristics like bark, buds, fruits, leaves when present and the various scars left after various parts fall away. If the weather is super inclement in particular with precipitation associated we will spend most of time inside but with lots of live plant material to observe and learn from. We will harvest items to make a tea for the second phase of our time together one way or another...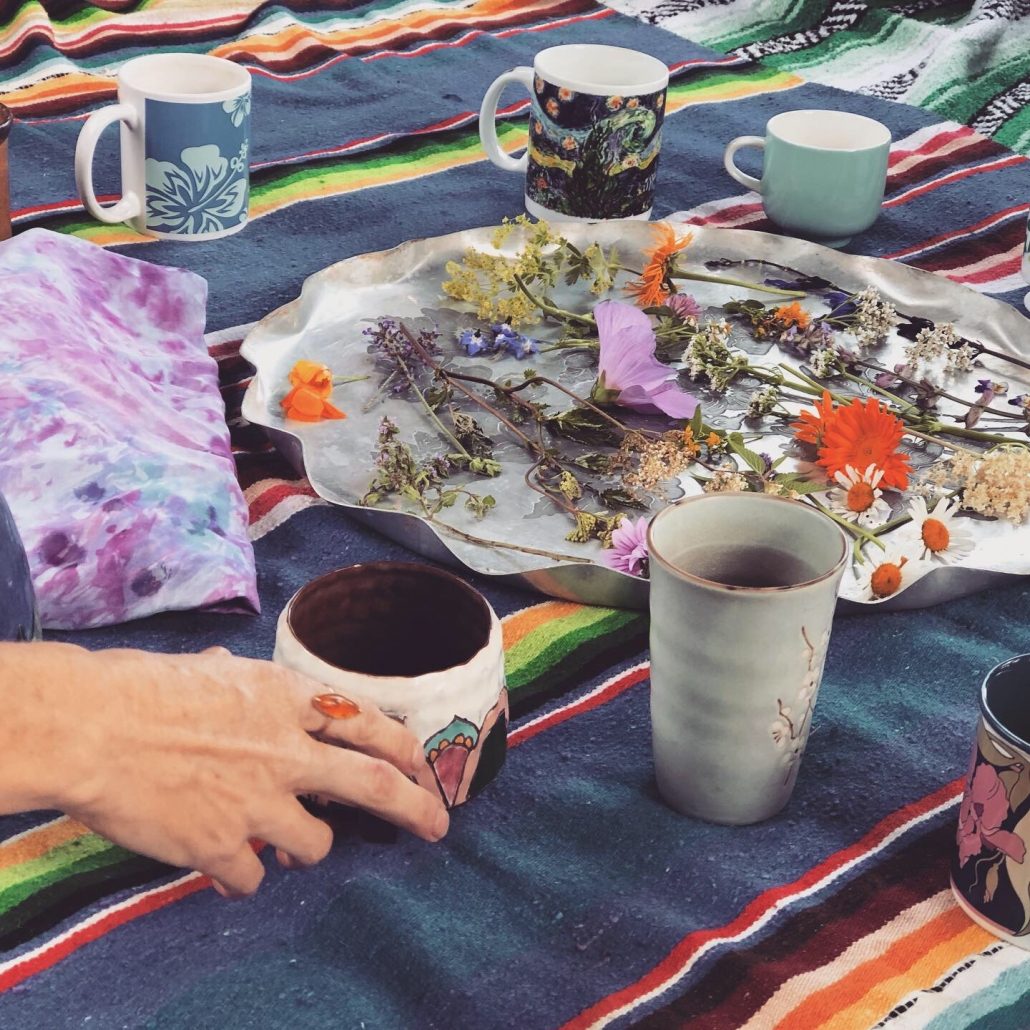 Appalachian Tea Ceremony
Mary Morgaine Squire will be leading the Appalachian Tea Ceremony.
In a beautiful setting, she will serve tea from plants grown near and far, with our highlighted local to the farm infusion featured as part. Our time will be woven together with stories of the plants, quiet reflection of their gifts, song offerings, heart sharing and praises to our plants as allies and healers.
Inspired by ancient tea traditions and the power of plants to transform, and her dear friend Jessie Wilder's idea of creating an Appalachian Tea Ceremony, Mary Morgaine sees this time together as a way of slowing down in a hectic, overstimulating world, to reconnect with what really matters, and settle into our sense of place.
More about the tea ceremony can be seen at the following link.

Directions will be given upon registration. We are asking $30-50 sliding scale with the minimum amount needed to claim a spot. If that is still too much work trade may be available. Either way RSVP is necessary.

Contact the email marc at botanyeveryday dot com with any questions.