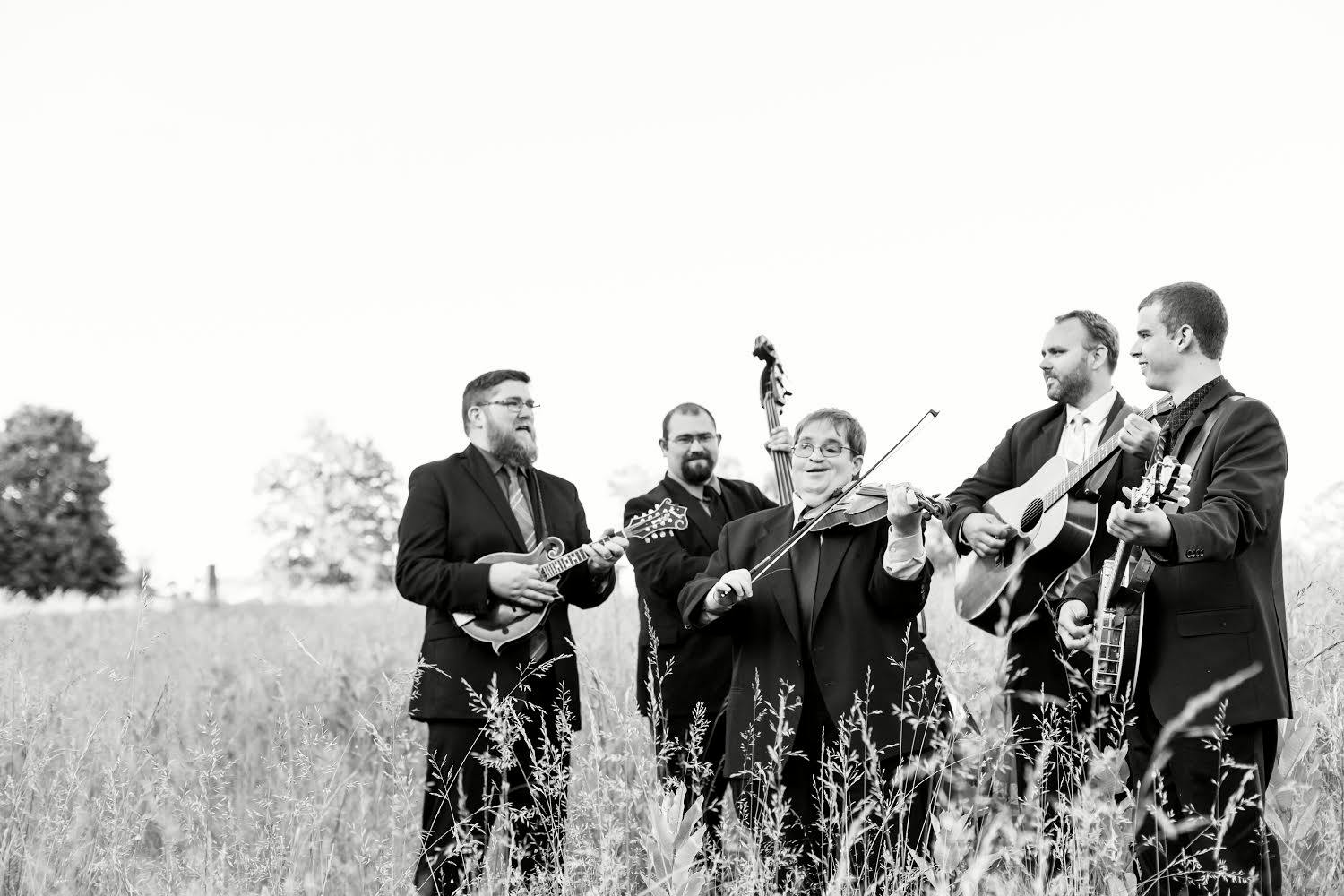 About this Event
Michael Cleveland & Flamekeeper
with special guests
The Smokin' Dobroleles
Doors: 7:00 PM
Show: 8:00 PM
All Ages
$20 - in Advance, $25 Day of show.
Bio:
Award-winning fiddler Michael Cleveland brings dynamic traditional bluegrass to the stage with his award-winning band, Flamekeeper, in a show that will leave the audience talking. A 10-time winner of the International Bluegrass Music Association's Fiddle Performer of the Year award, Mike and his talented band present a program of tight vocal trios and duos, blistering instrumentals, and fiddle-and-banjo duets that echo the first-generation stars of bluegrass. The show is rounded out with Mike's dry wit and the band's sense of fun. Considered one of the premier bluegrass fiddlers of his generation, Mike picked up a fiddle at age four, and his talent was recognized early. In 1993 he was chosen to be part of the Bluegrass Youth All Stars. Later that year Mike made his Grand Ole Opry debut as a guest of Alison Krauss. His list of guest appearances over the years is a who's who of bluegrass legends including Bill Monroe, Jim and Jesse, and Ralph Stanley. After high school Mike toured with Dale Ann Bradley and Coon Creek before joining Rhonda Vincent and The Rage in 2000. At the 2001 IBMA awards, Mike took his first Fiddle Performer of the Year award, and shared the title of Entertainer of the Year with Rhonda Vincent and the Rage. In 2002 Mike rejoined The Dale Ann Bradley Band. That year he won the Fiddle Performer of the Year award and again in 2004. Since 2006, Mike has swept the Fiddle Performer of the Year award, and now has 10. Mike's first solo project as a Rounder recording artist, Flame Keeper, was re-leased in February 2002 and was chosen the IBMA's Instrumental Album of the Year. In 2004, Mike shared the Instrumental Album of the Year award with Tom Adams for Tom Adams and Michael Cleveland Live at the Ragged Edge, an album of fiddle and banjo duets. That was followed in 2006 by a second solo project, the award-winning Let 'Er Go, Boys! and in 2008 by the first Michael Cleveland and Flamekeeper CD, Leavin' Town. The band's second CD, Fired Up, was released in March 2011 and reached #1 on Sirius XM Bluegrass Junction's Most Played Albums chart.
Nathan Livers - Originally from Louisville, Kentucky, Nathan Livers has been engulfed in music his entire life. From his grandpa's claw-hammer banjo playing to the sounds of Bill Monroe and the Stanley Brothers on the turntable, bluegrass music is in his blood. Inspired by Bill Monroe's mandolin style, Nathan picked up the instrument at the age of ten and learned a few chords and melodies from his father, Bill Livers, whom he credits as being the driving force behind his learning to play. Now making his home in Charlestown, Indiana, Nathan has played in such bands as The 'Get Down' Bluegrass Boys with Michael Cleveland, Charlie Lawson & Oak Hill, Gary Brewer & the Kentucky Ramblers, Tony Holt & the Wildwood Valley Boys, and a Louisville-based bluegrass band, Storefront Congregation, that featured Nathan's songwriting on its 2011 release "Kaleidoscope."
Tyler Griffith - Although he's the youngest musician of the group, Tyler presents his music as a seasoned veteran in his performance as bassist and vocalist. Hailing from Avon, IN, Tyler has been performing since he was the age of 4 through musical family influences. Throughout his career, Tyler has garnered more stage time than many musicians twice his age. Appearing, either as a member or guest bassist of many bluegrass, gospel, jazz, and country groups, Tyler has been molded into a very well rounded and cognizant musician. He has played in such regional groups as Vicki & Crew, Penn Central, and Grand Central. As a driving bassist, his lead work establishes a standard and when Tyler sets a beat it is immovable.
Joshua Richards grew up in the small rural community of Leota, Indiana. His earliest influences were his father Steve and brother Jason who taught him how to play and sing bluegrass music. While completing his degree in corporate and organizational communication at Western Kentucky University, Joshua played upright bass with the Farewell Drifters. After graduation he joined Old Louisville Express on guitar and played primarily around the Louisville, Kentucky area. Joshua was most recently a member of Blue River, the 2008 Society for the Preservation of Bluegrass Music of America band contest winners. Blue River produced two albums -- "Kentucky Girl and Me" and "Outside of Nowhere." He played guitar, sang lead and tenor vocals, and contributed several original songs to the albums. When Joshua isn't playing music he watches movies, plays golf, goes sailing, and spends time with his friends and family.
Jasiah Shrode was raised in a rural farming community near Plato, Missouri. He developed an interest in music at a young age and began learning to play several instruments at age 11. Although he's quite proficient on guitar and mandolin, banjo has been his first love. Since 2009, he has been a member of Jim Orchard and the Boys, a favorite in the Missouri region. Shrode cites his greatest musical influences as Jim Orchard, Aaron McDarris, Haskell McCormick, Ferrell Stowe, Earl Scruggs, Don Reno, and Sonny Osborne.
https://flamekeeperband.com/
Video:
https://www.youtube.com/watch?v=HE_G0OfJ-ew