Description
Calling on all Club Officers to defy Mother Nature!

Join us on the sandy beaches of the Lexington Public Library for a Winter Beach Blast! No, we won't have steel drums but we will have a bit of island flair, Carribean hors d'oevres and refreshments with little umbrellas. Be sure to wear a warm smile and your flip flops, if you dare!

To keep the party going long after the sun sets (days are short this time of year), let's network! Open the attached Toastmasters Business Card template. Revise it with the contact information you'd like to share. Print on good paper or business card stock and bring your cards to the Beach Blast. Share yours and collect cards from other officers. We can do much to help each other.
Press that REGISTER button now - only 9 days to the Beach Blast.
Please note the new revisions to our agenda: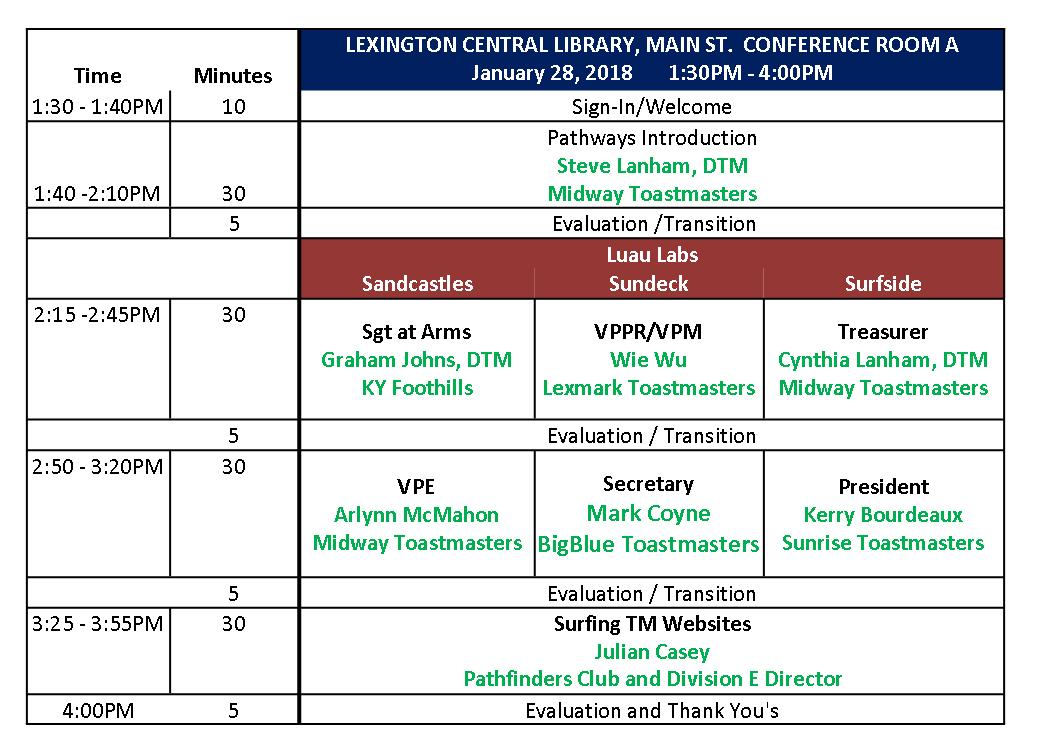 ---
For More Info:
Arlynn McMahon, CTM, VP-E Midway Toastmasters, arlynn@aerotech.net 859.983.2709