Description
Are you ready to recharge your Toastmasters experience? Join us at the Winter Toastmasters Leadership Institute to learn how. Read on for details on what to expect and how to get involved.
This event is open to the public and will feature professional development sessions on skills that you can apply at your Toastmasters club, at work, and other aspects of your life.
---


Registration
Early Registration - $12.00 - Ends Mon 12/31
Regular Registration - $15.00 - Ends Mon 1/21
Late Registration - $18.00 - Ends Wed 1/30
Walk-In Registration - $20.00 on Sat 2/02
---
Agenda
8:00 AM - Registration, Breakfast, Networking
8:30 AM - Welcome Remarks - Mission Hall 1400
9:00 AM - Club Officer Training / Parallel Session
10:45 AM - Leadership Workshops
Taking the ARRRgh Out of Meetings -- PARRRliamentary Procedure in Action by Katherine Pratt
Sail away with helpful tips on how to run your club's next business meeting or election.

Succession Planning: Success Is Built Into It by Noemí González
Are you eyeing your next level role at work, your club, the district...somewhere else. You need a Succession Plan NOW!

Strategies for Corporate Club Success by Kameka Walker
We'll discuss ideas to shape the club experience, membership building, and overcoming setbacks.

Discover the Neuroscience of Speaking and Ease into Pathways by Maria Marc
Pathways doesn't have to be hard when you understand the power of building habits and the neuroscience of speaking.




11:45 PM – Lunch & Table Topics Extravaganza
Grab lunch and come share ideas and techniques for leading or answering Table Topics, then put them into practice right away!

1:30 PM - Communication Workshops
Enhanced Evaluations by Stewart Murrie
Go beyond the basics and take your evaluations to the next level.

Let Your Authentic, Diverse Voice Flourish by Linda Gonzalez
Embrace your multiple identities and enrich your speaking and communication opportunities so your authentic voice can flourish.

Guiding Your Own Path(ways) by Jennifer Perry-Ruzic and Dennis Chase
Learn how to determine the best Toastmasters learning path for you!
2:45 PM - Town Hall and Wrap Up with Top District Leaders
3:15 PM - Event Ends & Unofficial Happy Hour
---


**9:00 AM – Club Officer Training & Parallel Session**


Club Officer Group Training: Pathways Adoption
by Kitzzy Avilés, DTM – Program Quality Director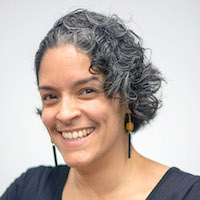 About the Workshop: We've found a way to elevate club officer training, both for first-time and seasoned officers. Program Quality Director Kitzzy Avilés facilitate a group discussion to share tips and tools to increase Pathways adoption in your club. Together, we'll brainstorm ideas to common Pathways challenges, then share insight across officer roles. Traditional breakout sessions by role will follow.
Breakout Sessions by role will follow.
About the Facilitator: Kitzzy Avilés is the Program Quality Director for 2018-2019. She is a Senior Instructional Design Manager and Learning Facilitator at Demandforce onboarding new hires and developing online learning content. She has 20 years of experience designing and delivering academic and corporate training, where she often has to facilitate discussion and educational sessions.
Mastering the Basics: What It Takes to Run an A+ Toastmasters Meeting
by Stefanie Chow, DTM – District Director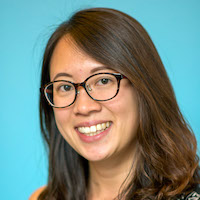 About the Workshop: The most requested session topic is how to recruit more members. The answer to that is simple: hold Toastmasters meeting that demonstrate the value of our program. Let's dive deep into the nuances of meeting logistics, from filling functionary roles and creating an informative agenda, to greeting guests and troubleshooting common issues. This session will be primarily based on audience participation. Whether you're from a club of 5 or 50 members, everyone can benefit from revisiting and mastering the basics of running a Toastmasters meeting. After all, it's helping members make the most of their dues!

About the Facilitator: Stefanie has been in Toastmasters since August 2013. Since then, she has attributed much of her success personally and professionally to this organization. Starting her own business, getting promoted to manager at a fundraising software company, and volunteering as an advocate speaker against human trafficking are just a few of the ways Stefanie has demonstrated her confidence boost gained from communication and leadership opportunities in Toastmasters. In the Toastmasters world, she has competed in the District level of the International Speech Contest, as well as earned her Distinguished Toastmasters (DTM) designation. Stefanie currently serves as the District 4 Director, leading a team of fellow board members to build new clubs and support all clubs in achieving excellence.
---


**10:45 AM – Leadership & Pathways Workshops**
Succession Planning: Success Is Built Into It
by Noemí González, DTM, IPDD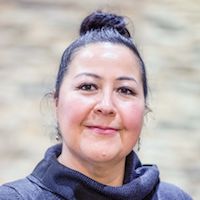 About the Workshop: Are you eyeing your next level role at work, your club, the district...somewhere else. Do you want a break from your position but can't because no one knows how to keep things going)? You need a Succession Plan NOW!
If you want to move up, you need to identify and train your replacement. That's what successful executives everywhere do. Attend this workshop and leverage your club and District 4 as your lab to:
1. Carve your way into higher leadership
2. Identify and mentor your replacement
About the Facilitator: Noemi is Immediate Past District 4 Director and current President of Spanish Bilingual SF and Point of Order Toastmasters clubs. Noemi is a strong advocate of Succession Planning and Mentoring at every level, from club to district. When members plan for their clubs, areas, divisions and districts, they strengthen the program that in turn provides them real-world experience and opportunity for advancement in corporate environments. Noemi has been on both ends of these processes of these processes. This year, Noemi leads District 4's Leadership Committee, recruiting future district leaders. When not Toastmastering; Noemi enjoys a career as a Translator and CA Certified Court Interpreter.
Taking the ARRRgh Out of Meetings -- PARRRliamentary Procedure in Action
by Katherine Pratt, DTM, PDD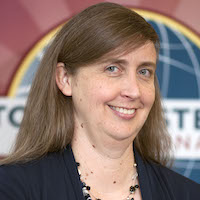 About the Workshop: Ahoy mateys! Ever wonder how to effectively run your club business meetings and elections? Take your leadership skills to the next level, and join us as we set sail for an interactive session on the basics of Parliamentary Procedure. All hands on deck!
About the Facilitator: Cap'n Kat, aka, Katherine Pratt, DTM, is the current District 4 Parliamentarian. As Past District 4 Director and a club President, she understands the necessity of running smooth business meetings to effectively run elections and to get things done efficiently. Outside of Toastmasters, she is Vice President of the San Mateo Elementary Teacher's Association where she has introduced parliamentary procedure to their governing council meetings. Katherine is a member of four clubs, including Point of Order, District 4's club focusing on Robert's Rules of Order and Parliamentary Procedure.
Strategies for Corporate Club Success
by Kameka Walker

About the Workshop: Achieving corporate club success is easier than you think. Corporate clubs offer unique opportunities for membership building, club meeting experiences and more. Join Kameka and learn how to achieve success and overcome setbacks such as the ebbs and flows of membership due to workforce reduction, workload, etc. May include roleplay/table topics style activities. So stay ready!
About the Facilitator: Kameka has been a member of Shield Speaks Toastmasters corporate club since 2009. Over the years Kameka has competed in International speech contests, facilitated public speaking workshops, experienced the highs and lows of corporate club membership, and mentored members/clubs in shaping their Toastmasters experience. She credits Toastmasters with harnessing her motormouth energy. As a consistent contributor, Kameka has served in various District officer roles including Club President (& other club roles), Area Director, District Director and currently District 4 PR Manager. She is a Digital Product Manager at Blue Shield of California, SF native and avid dog owner.


Discover the Neuroscience of Speaking and Ease into Pathways
by Maria Marc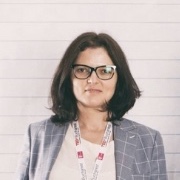 About the Workshop: Do you think Pathways is complicated and unfriendly? Do you find it difficult to switch from the old system to Pathways? Do you think you've put too much effort into the old system and now it's too hard to shift and start anew?
I can help! We are creatures of habits and often we become our own enemies by standing in our own way… resisting change. With little effort you can easily overcome this.
This workshop will help you understand:
How to embrace CHANGE
How to be computer savvy with Pathways
The sunk costs of embracing Pathways
The Neuroscience of speaking
This workshop is useful for individual members and Club Officers who wish to guide others in their learning journey.
About the Facilitator: Maria Marc is the VPE for 2019, at at Palo Alto Toastamsters Club. As a Change Facilitator, Trainer, and Organizational Coach, her focus is on helping organizations create thriving and happy workplaces. She delivers perceptive insights that optimize team and organizational dynamics. She is an advocate for Conscious Leadership and an incurable globetrotter.
---
**1:30 PM – Communication & Pathways Workshops**


Enhanced Evaluations
by

Stewart Murrie, ACG, ALB, PI2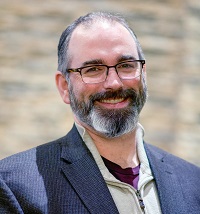 About the Workshop: Evaluations are the most powerful part of the Toastmasters experience. For the recipient, they provide important perspective from an objective observer. For the giver, they sharpen critical listening, impromptu speaking, and constructive feedback skills.
In this fun-filled, fast-paced workshop, attendees will learn how to take their evaluations to the next level. Topics will include:

What to look for in a speech, beyond the basics
How to capture insights on the fly
Techniques for effectively structuring evaluations
How to evaluate excellent speeches
This workshop is ideal for anyone wanting to expand their evaluation skills, particularly for those entering the Evaluation Contest.
About the Facilitator: Stewart Murrie is a San Francisco-based product designer, speaker and coach. He is the 2017 District 4 Evaluation Contest champion and District 4 Toastmaster of the Year. He began his Toastmaster journey as a charter member of Dolby Speakers in 2012 and recently joined his second club, San Francisco Storytellers. He previously served as Area C3 Director for the 2016-17 term and now serves as the Division D Director for the 2018-19 term. Stewart has run many workshops on brainstorming, ideation and creative problem solving, and loves helping people see the possibilities within themselves.
Let Your Authentic, Diverse Voice Flourish
by Linda Gonzalez, ACS & CL, LD2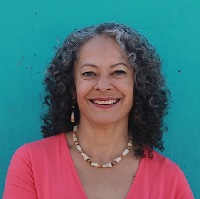 About the Workshop: To bring your full self to leadership means moving from basic techniques to integrating your cultural diversity into your vocal variety, body language, and word choice. By understanding our cultural style, you avoid a 'one size fits all' speaking approach. You then utilize a full palette of communication options, including gender, dialects, accents, nationality, and many more that don't mimic others. You will identify and practice your diverse characteristics so your authentic voice can flourish.
About the Facilitator: Linda González is a bilingual coach and consultant with many years of experience facilitating and building consensus with diverse participants in the philanthropic, non-profit, social justice, and educational arenas. Linda collaboratively designs and facilitates equity processes that address differences of identity and work approaches. Her focus for all her work is to offer clients models and tools that can be used beyond the specific intervention. Linda develops successful and innovative approaches to integrating multiculturalism into communication, training, strategic planning, team building, and leadership development. She is also a creative writer with a published memoir and essays that explores multiple layers of identity, including being a daughter of Latinx immigrants and a mother.
Guiding Your Own Path(ways)
by Jennifer Perry-Ruzic, VC5 and Dennis Chase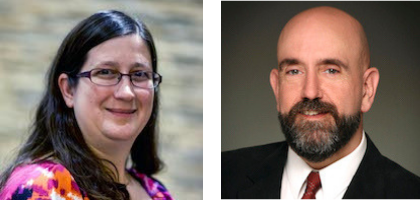 About the Workshop: Are you finding it difficult to really get moving and improving in Pathways? How can you jump-start your Pathways experience and make this program work for YOU? Especially useful if you mentor a new Pathways member, a new club, or you are a Club Officer expected to be successful in Pathways.
About the Facilitator: At the suggestion of her director, Jennifer joined Toastmasters at what turned out to be a time of transition. Having the option to continue on the Legacy System or Pathways, she decided to choose Pathways. She was the first member of the Genentech Toastmasters to complete both a Level and a Path in Pathways, which meant she often had to figure things out on her own. As the VPE for Genentech Toastmasters, she now helps members with their own Pathways journeys.
---


2:45 PM – Town Hall with Top 4 District Leaders
by Stefanie Chow (DD), Kitzzy Avilés (PQD),
Kalidas Cheroolil (CGD), Kameka Walker (PRM)

Putting It All Together
By the end of this Leadership Institute, you'll have attended training, gained knowledge at education workshops, and made new connections. How can you leverage all of this to grow as a Toastmaster (or future Toastmaster)? Join us as we wrap up with a few key takeaways and get your immediate feedback to truly get the most out of your day.​
---


Unofficial Happy Hour Spot
If you'd like to join us for happy hour after the event ends, here is the "unofficial" meet-up spot:
The Ramp, 855 Terry A Francois Blvd, San Francisco, CA 94158
---
Frequently Asked Questions
Must I be a member of District 4 Toastmasters or an active Toastmasters club to attend this event?
No! This event is open to the public and all are welcomed. Whether you are a current Toastmasters member, looking to join one, or just want to learn more about becoming a better speaker and leader, there is something for everyone.
What type of educational sesions can I expect?
In addition to club officer training, we'll have educational sessions on communication and leadership topics related to Toastmasters, but that you can also use at work and other activities outside of Toastmasters. Past topics have included: Brainstorming, Effective Evaluations, Pathways, Membership Retention, Mentoring, Impromptu Speaking, Leadership.
Where do I park?
Parking in downtown San Francisco can be tricky and pricey. We recommend taking public transit into the city or carpooling. Public parking rates at Mission Bay are as follows:
0-1 Hours = $4.00
1-2 Hours = $8.00
2-3 Hours = $12.00
3-4 Hours = $16.00
4-5 Hours = $20.00 (24-hour comp sticker rate)
5-6 Hours = $24.00
6-7 Hours = $28.00
7-24 Hours = $32.00 (daily maximum)
Motorcycle parking rates are as follows: 0-1 Hours = $4.00 | 2-24 Hours = $6.00 (daily maximum)
Disabled parking rates are as follows: 0-1 Hours = $4.00 | 2-24 Hours = $7.00 (daily maximum)
I don't have a car. Can I carpool with someone?
You can post asking if anyone wants to carpool in the Facebook Event page. If you are not on Facebook, reach out to other members of your club, area, or division to coordinate a carpool. Not sure how to contact them? Find your club in the Areas and Divisions page of D4TM.org and reach out to the Area Director for your club to get started.
What do I need to bring for security?
Please bring a government-issued ID to get through security.
Can I volunteer to organize this event?
Yes! We have many leadership opportunities before and during the event, including workshop facilitators, registration, food, session assistances, speakers, hospitality, and more. Email quality@d4tm.org for details.
Do I get in for free if I volunteer?
Because we are a volunteer organization and the event is run entirely by volunteers, we are unable to comp all volunteers or we would not be able to cover the costs of the event.
I have more questions!
Contact District 4 Toastmasters Program Quality Director, Kitzzy Avilés, at quality@d4tm.org for more information or if you have any additional questions.
---
PHOTO & VIDEO DISCLAIMER
Disclaimer: Portions of this event will be recorded with photos and videos. Your ticket purchase implies consent to this recording for the publicity of District 4 Toastmasters, without financial compensation or editorial control.