Description
You are invited to join us for networking with other Winston-Salem financial professionals and two continuing education presentations.
1st Hour – Preparing the Company for Sale

In this course, we will discuss current trends in the sale of small and lower-middle market companies, drivers of value, tax issues, insurance considerations, and transaction timing all from the perspective of how the financial service professional can help prepare and guide their client to help them successfully execute their exit strategy. At the end of the course, the participants will have a better understanding of current market dynamics, how companies are valued and sold, the roles and responsibilities of the various professionals on the transaction team, an awareness of tax and insurance considerations, and be better positioned to provide guidance to their clients and support the execution of their client's exit strategy.
Presenter : Ron Buck, MBA
Ron Buck is a Business Intermediary, M&A Advisor, and Regional Director with Murphy Business and Financial – Carolinas. He brings over 25 years of management, investment banking, and C-level experience to the table to help small and middle-market business owners prepare their companies for sale and then execute the transaction, grow or realign their existing business, and help buyers find a business or franchise that meets their strategic and financial needs. He is a Board Certified Intermediary, a Certified M&A Intermediary, accredited by the American Business Brokers Association, a licensed Real Estate Broker and Broker-in-Charge in both North Carolina and South Carolina, and serves as the President of the Carolinas-Virginia Business Brokers Association.
2nd Hour – Ethics Today

Ethics is an essential component of the financial services profession. Because of the very nature of the business, we are especially vulnerable to a wide range of ambiguities that require ethical decision making. Some challenges are easily resolved without too much deliberation. But what if you're on unfamiliar ground without specific guidance to point the way?
Presenter : Gregg Schlaudecker, ChFC, CLU
Gregg conferred the Chartered Financial Consultant and Chartered Life Underwriter professional designations in 1993, he led the financial services department of a large property casualty brokerage in Cleveland. He went on to found his own financial consulting firm in 1996. Since 2005, his company, Emerald College Planning has focused on helping high school parents fund college expenses in the most efficient way possible; upper and middle-income families, whether eligible for financial aid or not, can employ a wealth of strategies to reduce their out-of-pocket costs. As past president and board member of the Greensboro Society of Financial Service Professionals, Gregg, his co-chairs and committee have grown a community network of hundreds who are dedicated to nurturing, recognizing and rewarding the highest ethical standards in central North Carolina.
SFSP Member Cost: FREE!
First Time Guest: FREE!
Recurring Guest: $50 (Online Registration Only)


Event Sponsored by: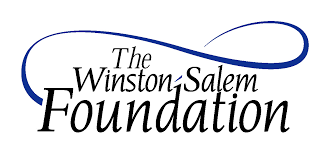 A community foundation is a tax-exempt public charity that helps individuals, families, groups and organizations accomplish their philanthropic goals through a named charitable fund. The funds are managed professionally and endowed assets will grow over time. There are currently over 700 community foundations in the United States.

Susan C. Elster
Philanthropic Advisor
The Winston-Salem Foundation
751 West Fourth Street
Suite 200
Winston-Salem, NC 27101-2702
Direct: (336)714-3451 Main: (336)725-2382