WIN's REACTOR Initiative Game Startup Workshop - FINDING FUNDING

Tuesday, June 30, 2015 from 6:30 PM to 9:00 PM (PDT)
Event Details
Funding is always a hot topic. Where to look for it? How can you get it? You've heard of VCs, Publishers, Kickstarter, and Bootstrapping, but which is for you? During this workshop, our executive panel will explore all avenues to finding your funds. Learn about the opportunities [and maybe pitfalls] of your funding model. 
Tuesday, June 30, 2015
Motiga
15375 SE 30th Place, Suite B110
Bellevue, WA 98007

6:30 pm – Networking
7:00 – 9:00 pm – Panel Discussion
SPEAKERS:
CHRIS CHUNG describes his role as CEO of Motiga as "hiring the best people and getting them what they need-anything from getting the company funded to delivering a pot of hot coffee." The former CEO of NCsoft's North American and European operations and chief strategy officer at Trion Worlds, Chris plays games every night while telling his family its "critical competitive research."
JAMES GWERTZMAN  has spent his career at the intersection of technology, business and the arts, with more than 15 years of executive experience in the computer game industry. He's currently CEO and founder of PlayFab, which delivers a live game operations platform that provides game studios with the tools, technology, and know-how necessary to operate games successfully at a fraction of the cost of doing it themselves. PlayFab recently received Series A funding by Benchmark Capital and Madrona Venture Group. He previously set up and ran Asia operations for PopCap Games. Earlier in his career, James co-founded two game studios, one of which was acquired by PopCap in 2005. Last year, James served as chief evangelist for Code.org, leading the Hour of Code initiative that introduced more than 20 million students to computer science. He has a computer science degree from Harvard. James is married, with three children.
TODD HOOPER Unity is the world's leading game content development platform, used by more than three million developers, from the largest global publishers to the smallest studios and indie developers. Todd leads Unity's new initiative to revolutionize the way developers create their games and connect with an audience, continuing Unity's ten year mission of democratizing game development.

NATHAN McDONALD is one of theleading organizers of entrepreneurial and investor relations-focused media and funding events, he has facilitated scores of engagements and successfully promoted hundreds of privately financed high-growth companies. Nathan co-founded and currently is the Chairman for the Northwest Region of the Keiretsu Forum global angel investment group. He wrote the business plan and designed the organizational structure, which led to the initial license agreement with global Keiretsu Forum. He recruited the team, implemented policies and procedures, designed, and coordinated multifaceted events. As part of his overall regional growth strategy, he created and implemented controlled expansion activities in Seattle, Bellevue, Boise and Portland. Nathan's leadership and personal networking skills combined to quickly build the region into the fastest growing angel investment group in the nation, adding over 350 investor members and facilitating $65 million in funding for 113 companies.
MODERATOR:
JON KIMMICH started his 16+ year career in the digital entertainment industry started as Product Planner for Microsoft Games Studios during pivotal parts of the Xbox conception and launch. Jon was instrumental in the acquisition of many well franchises for Microsoft Games Studios including company acquisitions such as Bungie Studios, FASA Interactive, and Digital Anvil, and hit game acquisitions including Dungeon Siege by Gas Powered Games, Rise of Nations from Big Huge Games, and MechAssault by Day 1 Studios as well as many internally developed games such as Crimson Skies, MechWarrior 4: Vengeance, Brute Force and Halo. Also during his tenure at Microsoft he help create the first "Home of the Future" and the first Microsoft "Natural" Keyboard.
Since 2009, as Principal of Software Illuminati Consulting, Jon has been an investor, consultant and advisor to startups, accelerators and governmental organizations as well as established multinationals in the mobile and game sectors, and during his career has led or participated in the purchase or sale of over half a dozen companies in these sectors, with an aggregate transaction value > $100m.  Jon serves as an Adjunct Professor at Digipen University teaching Product Management and is also editor of the acclaimed book "The Crowdfunding Bible".
This WIN REACTOR Initiative Workshop is sponsored by:
When & Where

Motiga
15375 SE 30th Place, Suite B110
Bellevue, WA 98007


Tuesday, June 30, 2015 from 6:30 PM to 9:00 PM (PDT)
Add to my calendar
Organizer
Washington Interactive Network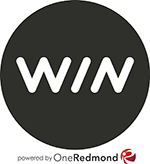 The Washington Interactive Network (WIN) is a 501c3 non-profit organization funded by grants, sponsorships, and donations.
WIN began as a program at the State of Washington and later hosted by the EDC of Seattle and King County, and now OneRedmond. Established in 2004, the purpose of WIN is to promote, nurture, and grow the Interactive Media industry in Washington State.
WIN currently runs the REACTOR Initiatives, Diversity in Games Programs, Interactive Media Education Alliance, Power of Play, and the Seattle Independent Game Competition.
WIN's REACTOR Initiative Game Startup Workshop - FINDING FUNDING