WIN's REACTOR Initiative Game Startup Workshop - Community Development

Tuesday, April 21, 2015 from 6:30 PM to 9:00 PM (PDT)
Event Details
COMMUNITY DEVELOPMENT
Your community is the beating heart of your product. Managing your community in this hyper-connected and social-media world is a challenge that most teams (large and small) underestimate. We're bringing in experts to help you create, grow and manage your community.  We will also arm you with the tools and know-how to enlarge (rather then enrage) one of your most important assets.
Tuesday, April 21, 2015
ArenaNet
Sunset North, Floor 5 -- 3180 139th Ave SE, Suite 500
Bellevue, WA 98004

6:30 pm - Networking
7:00 - 9:00 pm - Panel Discussion
MODERATOR:
JON KIMMICH
Jon Kimmich started his 16+ year career in the digital entertainment industry started as Product Planner for Microsoft Games Studios during pivotal parts of the Xbox conception and launch. Since 2009, as Principal of Software Illuminati Consulting, Jon has been an investor, consultant and advisor to startups, accelerators and governmental organizations as well as established multinationals in the mobile and game sectors, and during his career has led or participated in the purchase or sale of over half a dozen companies in these sectors, with an aggregate transaction value > $100m.  Jon serves as an Adjunct Professor at Digipen University teaching Product Management and is also editor of the acclaimed book "The Crowdfunding Bible".
SPEAKERS:
ADAM LEIB  started in gaming 16 years ago when he started his first website creating reviews and walkthroughs for Nintendo games. He sold this little website to IGN two years later. He went on to found The Gaming Synergies Network where he built and launched dozens of web products, services, and communities for gamers across PC, console, and mobile. After building Gaming Synergies into a multi-million dollar a year business he sold it off and found Duxter. Duxter builds next-gen community tools for gamers & game developers. Adam has built and run dozens of communities for millions of gamers. He believes building a thriving community is what transforms a good game into a great one.
RAHUL SANDIL is a marketing and international business expert with an 18-year track record of driving explosive growth for start-ups and established brands in the interactive entertainment, media, and technology verticals. Rahul has demonstrated expertise in building and managing cross-functional and global marketing and business teams to execute innovative campaigns, develop and launch of industry-leading product lines and roll out online and traditional customer acquisition initiatives. Rahul joined Microsoft in 2013 where he heads Customer Acquisition and Retention for Project Spark. Created by Team Dakota, an internal game studio at Microsoft, Project Spark is an open-world digital canvas that enables the audience to build, play, and share whatever they can imagine. Prior to joining Microsoft, Rahul was the Chief Marketing Officer at Reloaded Games.
MEELAD SADAT is head of global communications for ArenaNet, maker of the popular Guild Wars MMO franchise. He oversees the studio's outbound communications through PR, social media, livestreams, forums – basically any channel that connects with fans outside of the game. Meelad is a thirteen year veteran of the game industry. He previously headed PR and consumer research at High Moon Studios, and he has helped launch more than a dozen games for publishers Sega-Sammy, Vivendi, Capcom, Ubisoft and Konami. Prior to ArenaNet, Meelad served as editorial director for [a]listdaily, Ayzenberg Group's game marketing newsletter, and has published articles in GamesIndustry.biz, Play Magazine and Gaming Business Review.
JORDAN HEMENWAY is a developer at Refract, creators of Distance. He entered the indie scene while creating experimental games at DigiPen Institute of Technology. His projects Solace, Nitronic Rush, Solstice, and The Fourth Wall collectively earned awards at over a dozen game festivals worldwide (e.g. IGF, PAX10, IndieCade, hóPLAY, Sense of Wonder Night). Upon graduating he co-founded Refract with the goal of continuing that independent experimentation. After organizing a successful Kickstarter in 2012, he and his team have been creating a spiritual sequel to Nitronic Rush called Distance. At Refract he heads up audio design, business development, marketing, and community management. In his spare time he's obsessed with exploring the intersection of music, immersion, and atmosphere.
This WIN REACTOR Initiative Workshop is sponsored by:
When & Where

ArenaNet
Sunset North, Floor 5
3180 139th Ave SE, Suite 500
Bellevue, WA 98005


Tuesday, April 21, 2015 from 6:30 PM to 9:00 PM (PDT)
Add to my calendar
Organizer
Washington Interactive Network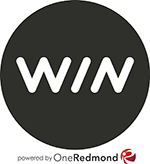 The Washington Interactive Network (WIN) is a 501c3 non-profit organization funded by grants, sponsorships, and donations.
WIN began as a program at the State of Washington and later hosted by the EDC of Seattle and King County, and now OneRedmond. Established in 2004, the purpose of WIN is to promote, nurture, and grow the Interactive Media industry in Washington State.
WIN currently runs the REACTOR Initiatives, Diversity in Games Programs, Interactive Media Education Alliance, Power of Play, and the Seattle Independent Game Competition.
WIN's REACTOR Initiative Game Startup Workshop - Community Development