Winning Women: Celebrating Latina Leaders

Wednesday, October 24, 2018 from 6:00 PM to 8:00 PM (EDT)
Event Details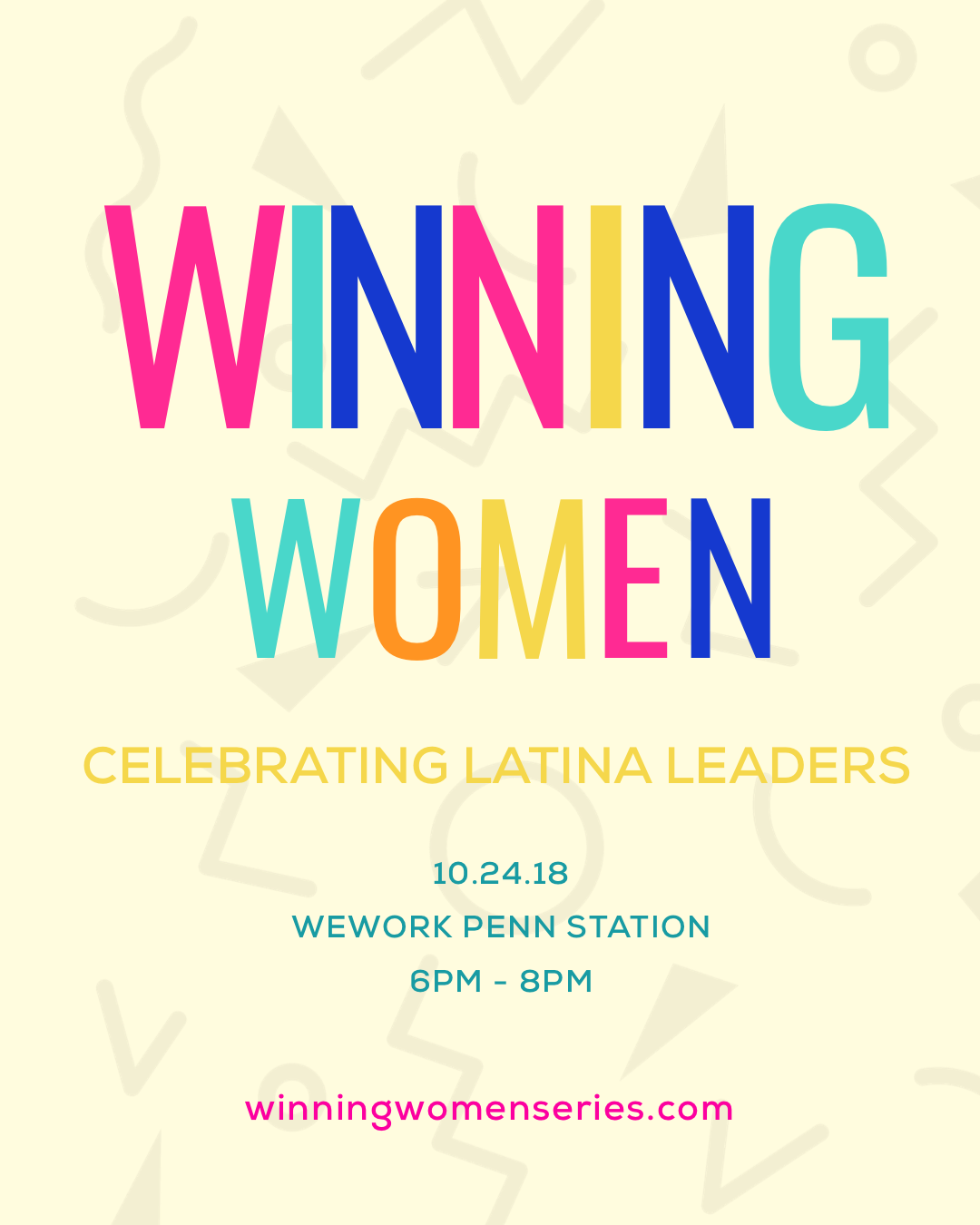 Hispanic women are rapidly becoming an economic and social powerhouse in the United States, with rising rates of entrepreneurship, educational attainment and delayed marriage, according to 2017 Nielsen report. However, failure to invest in women of color, and in communities outside our major tech hubs is hurting individual entrepreneurs, local economic growth and our country's future.  

Join us for Winning Women: Celebrating Latina Leaders featuring a panel of latina women in business, technology, wellness, food & fashion, where they will discuss the industry, the challenges as a latina woman, and share practical advice on Wednesday, October 24 2018, from 6pm to 8pm at WeWork Penn Station.

Winning Women, created by Cynthia Hellen, is a monthly event series empowering women to effect change in society at all levels: as an individual, community member, professional, student & entrepreneur. At Winning Women, women share their lessons learned to an audience that ranges from 20-60s year old female and males who are eager to learn how to become better leaders, start a business, or juggle their passion project and day job.
Speakers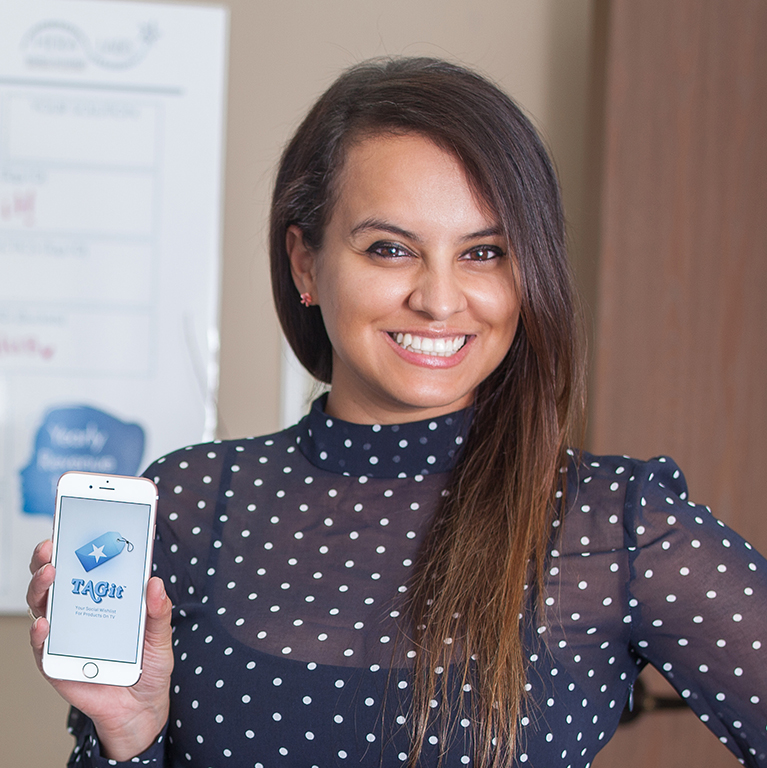 Ana Bermudez, CEO of TAGit
Ana Bermudez is the CEO of TAGit, the mobile app that TV viewers use to buy items from their favorite TV shows. TAGit is a tech platform where TV, entertainment, retail, and commerce converge to monetize media, ads, and product placement. TAGit is leading the way in monetizing media with the patent- pending tech solution it created. Through its platform, TAGit offers access to a robust portfolio of retailers, including Target. TAGit is an award-winning tech company, with notable achievements listed below: 2018 - SXSW & Latina Magazine - Women in Technology, The Hill – Latino Entrepreneurship, "No Limits with Rebecca Jarvis" Entrepreneur of the Week; 2017 - Latina Magazine "Self-Made Star" Winner, Technology Industry Group Scholarship Winner, NBCUniversal EDGE Accelerator in NYC, International Women's Entrepreneurial Challenge Foundation, Enterprising Women Magazine Champion of The Year;  2016 - National Minority Supplier Development Council – Emerging Young Entrepreneur Competition Winner; 2015 - US Hispanic Chamber of Commerce Tech Entrepreneur of the Year Ana's work as an entrepreneur in tech has been featured in several publications including Forbes, The Atlantic, Latina Magazine, The Huffington Post, The Hill, OZY, AFROPUNK, and Bustle. Through her success with TAGit, Ana has been recognized by Jessica Alba of The Honest Company, The Eva Longoria Foundation, and worked with JP Morgan Chase on sponsored content. Ana is passionate about serving her community, promoting STEM and higher education in under-served and under-represented communities. She serves as Director of Hera Angels, an angel investor network whose mission is to increase the number of female angel investors and fund more female-owned companies. Ana recently served as Chairman of the Stanford Latino Entrepreneur Leadership Program Alumni Council, and as an Advisor to the University of Notre Dame Council - Institute for Latino Studies.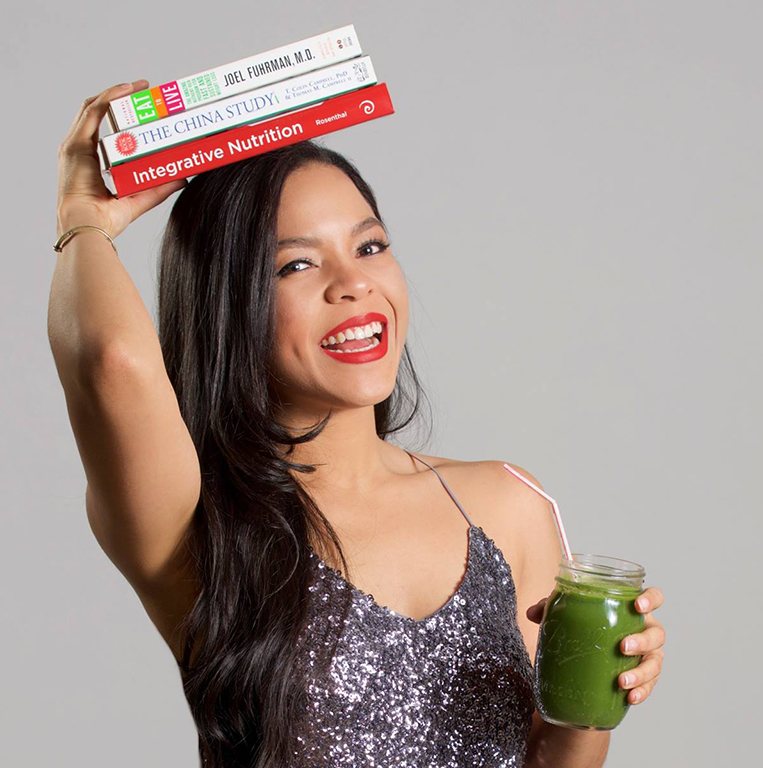 Candy Calderon, Founder of the Glow Wellness Tour
Candy Calderon is the founder of the Glow Wellness Tour, and all around fearless healthy living influencer. As a certified holistic health & wellness coach, she's passionate about empowering women to start preventing diseases instead of reacting to them, leading a healthy lifestyle while having fun and a few sips of wine in the process! Through her namesake page candycalderon.com she shares her popular and outspoken takes on healthy living from the modern busy woman perspective, and taboo subjects very few talks about but we all want to know (colonics? oh yes... vaginal steaming? bring it on!) while still having fun, and a few glasses of wine (or champagne!) in the process. She has coached and influenced thousands of people all over the world (in English & Spanish) through her signature programs about detoxing and healthy living, and regularly keynote speaks on how to prevent and reverse diseases, instead of reacting to them. Her insights are often featured in some of your favorite magazines, and TV shows too.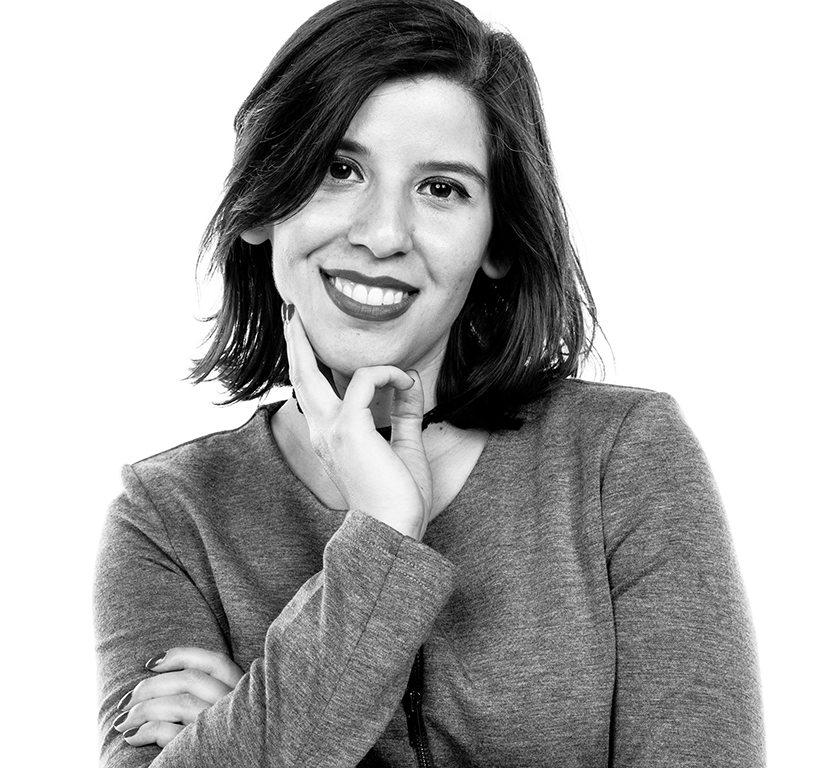 Carolina Moreno, Reporter at HuffPost and Fomer Editor of Latino Voices
Carolina Moreno is an award-winning enterprise reporter at HuffPost and the former editor of the site's Latino Voices vertical. She currently covers health disparities in marginalized communities but is also passionate about social justice issues and working to improve diversity, inclusion and representation in all industries. When she's not working, you can find her helping fellow Latinxs reach their potential, training for her next MMA belt, exploring the world and indulging in Double Stuff Oreos.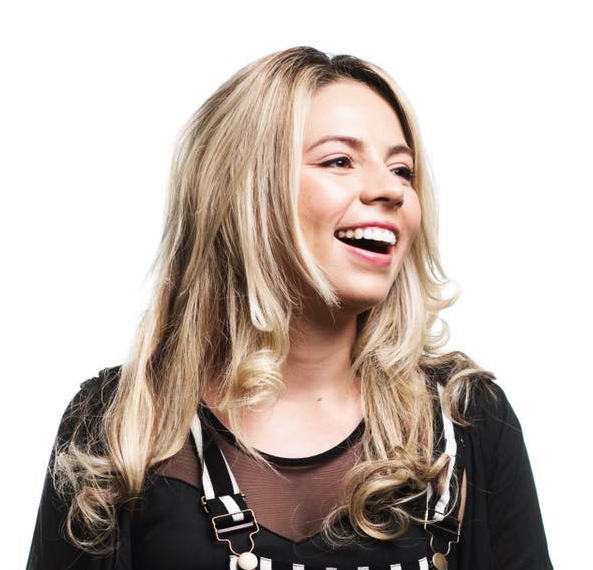 Catalina Laverde, Senior Software Engineer at Spotify and the CMO/Co-Founder of Civic Action Network
Catalina Laverde is a 26-year-old Senior Software Engineer at Spotify and the CMO/Co-Founder of Civic Action Network, a civic engagement company looking to bridge the gap between Congress and constituents. Originally from Bogotá, Colombia, Catalina moved to the United States in 2010 to pursue a bachelor's degree in Computer Science. Upon her graduation from Rutgers University, Catalina joined Spotify in New York City as one of their first female Software Engineers in the U.S. During her tenure, she has been mostly focused on designing, building and scaling the ad platform infrastructure and marketing systems that power Spotify's user conversion. Alongside her engineering endeavors, Catalina's passion for diversity, inclusion and women empowerment prompted her to pioneer Spotify's first Employee Resource Groups; creating a safe space for discussion and a sense of belonging among underrepresented minorities in the tech industry. The ERG initiative was adopted companywide and she currently co-leads Spotify's Latinx ERG with over 100 members worldwide. As a response to the United States' political climate, Catalina co-founded Civic Action Network in 2017, a platform that simplifies legislation jargon for constituents and calls congress on their behalf. CAN is also fully available in Spanish, looking to amplify the voices of the Hispanic community, which usually fall under the blind spot of Congress offices. Civic Action Network currently calls 96% of Congress elected members  on behalf of users in all 50 states.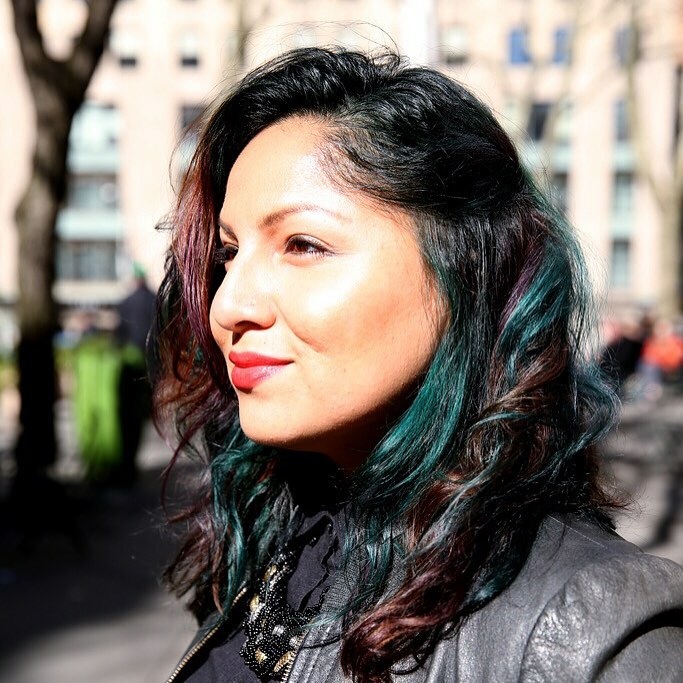 Cindy Y. Rodriguez, Writer/Producer/Storyteller, Co-founder of Morado Lens Podcast & Pen to Paper Retreats
Cindy Y. Rodriguez has worked in journalism for over 10 years for companies like NBC, CNN, Latina magazine, and Vivala.com, which she co-launched. One of her greatest successes was assisting in the launch HuffPost's LatinoVoices. In 2015, she and her childhood friend co-founded the award-nominated feminist podcast Morado Lens where she and her childhood friend discuss sex, culture, and embracing intuition as a form of empowerment, all from a Latina's perspective. She loves creating impactful and diverse content for English-dominant Latinos. Recently, she's collaborated with two women to launch Only in NoHu, a community project bringing together locals and highlighting North Jersey's best local events, eats, and more. When she's not podcasting, she's at her 9-5 at PBS as a digital producer, writing spiritual pieces for HipLatina or working on her outdoor writing retreats for women. Cindy was born and raised in New Jersey by her immigrant Peruvian parents and identifies as indigenous.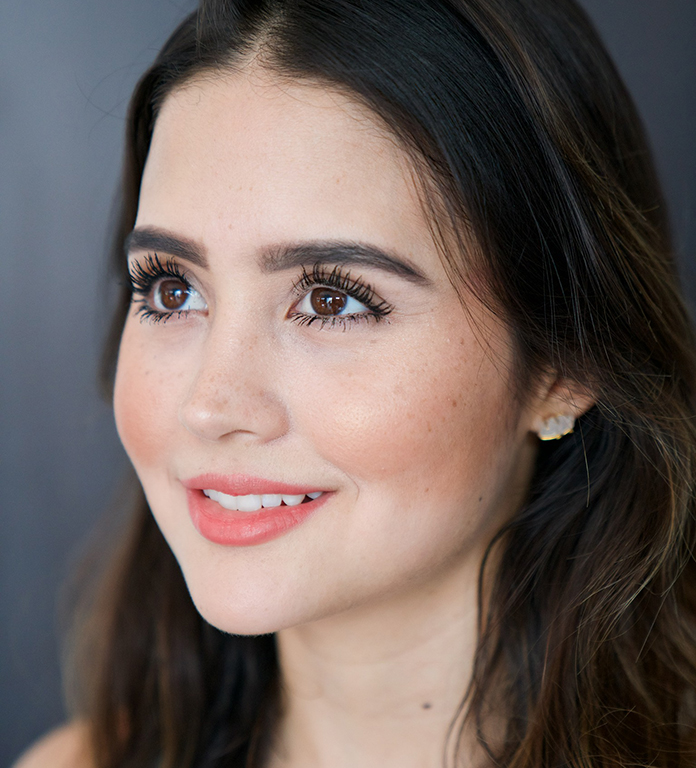 Daniela Sánchez, CEO/Designer of Shanti by Daniela Sanchez 

Daniela Sánchez, of Colombian nationality, 26 years of age, empirical designer and registered lawyer. While living abroad and studying in Cali, Colombia she received her Bachelor's Degree in law. During college she managed to simultaneously work at a prestigious law firm specialized in civil and commercial law. When she finalized her studies and obtained her license to practice law, she began to produce chains and bracelets for women by hand, with the purpose of encouraging economic savings, to meet the expenses of a master's degree abroad. This allowed her to discover a new passion. She fell in love with designing and seized the opportunity to fulfill her biggest goal yet. The ablility to undertake and create something special that would open paths to help others and generate impact, as a noble person and a business woman. She founded Shanti by Daniela Sánchez in 2016 a brand inspired by each woman and their different nationalities, cultures and socio-economic aspects of the different groups to whom we focus all of our creative and commercial activities. With designs that are focused and aimed at highlighting the femininity and elegance of each woman. These designs are then brought to life by Colombian artisans who hand make these unique pieces.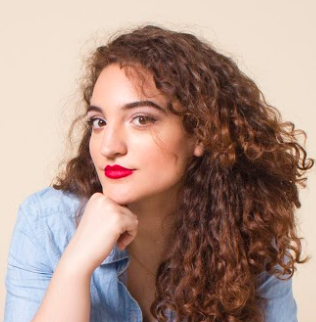 Rachel Basoco, CEO, Co-Founder and Creative Director of Trenza
Rachel Basoco is the CEO, Co-Founder and Creative Director of Trenza, a brand made by, and for, Latinas that works to reimagine the espacios Latinas take up through content, commerce, and community events. Rachel started Trenza when she realized there were very few spaces in which Latinas could connect, engage, and create their own understandings of identity. Trenza aims to shift this mentality from Latinas just as consumers of products to seeing ourselves as producers, owners, and investors of products. With 10% of every purchase benefitting a Latinx Non-Profit, Trenza has been strategically built so that at every interaction our community benefits. Most recently, Rachel has helped on board nine Latina entrepreneurs on to the Tienda and has helped Trenza build out events and relationships with Spotify, Bumble, The Wing, and Bulletin. Trenza's events have hosted notable Latinas such as Alex Ocasio-Cortez, Indya Moore, Vivian Nunez, and more. Rachel built Trenza with a background in digital strategy, fashion buying, sales management, community development and entrepreneurship. Her professional career has seen her at Bloomingdale's, start-up rental clothing brand Gwynnie Bee, and Macy's. When she is not building Trenza, Rachel dedicates her time volunteering every summer for The National Hispanic Institute and has served as a member on the Alumni Board of Directors. She graduated a year early and received her Bachelor's Degree in Organizational Science with minors in Psychology and Organizational Communication from The George Washington University in Washington, DC. While there, she was awarded 1st place in Business, Media, and Consumer studies for her research and thesis on sales associate's personalities and the impact on a consumer's decision to purchase in fast-fashion and luxury fashion retailers. Rachel is proud to have been born and raised in Houston, Texas but currently resides in the Upper East Side of Manhattan.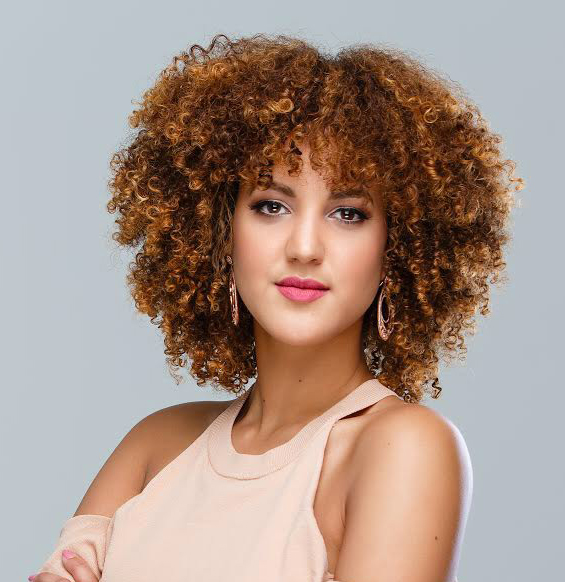 Sherly Tavarez, Fashion Stylist & Founder of Hause of Curls
Sherly Tavarez is a Fashion Stylist and Entrepreneur in New York City. She graduated with a bachelors in Marketing and advertising from the International Academy of Design and Technology in Orlando, FL. In 2013 she made the decision to move to New York City, positioning herself as one of the best fashion stylists in the big apple. In mid 2016 she decided to launch her own fashion and lifestyle blog, StyleTheScene.com becoming a sought after destination for those who needed an idea or inspiration when it came time for them to get dressed. Also sharing her personal style, beauty tips and travel adventures around the world. She has amassed an impressive resume of fashion industry experience working with brands such as Burberry, Macy's, Cantu, Hugo Boss, New York & Company, Sephora, just to name a few. She has also assisted with projects on the set of The Carrie Diaries and styling talent for New York Live TV. In actuality, Sherly is the Founder of Hause of Curls, a brand made for the new age woman in mind, geared towards Latinas and all women of mixed race who have embarked on their natural hair journey. She also manages to keep up with the images of many, doing personal shopping and styling in the city..
Sponsors 
Interested in sponsoring Winning Women? Email us at hello@nywse.org.
General Inquiries
Please email hello@nywse.org with any questions, comments, or press inquiries.
Refund Policy
Tickets to this event are transferrable but are non-refundable.
Volunteer Opportunities
If you are interested in volunteering at Winning Women please email us at hello@nywse.org.
Important
By purchasing a ticket for this event, you understand that you may be photographed or filmed at this event and agree to receive newsletters from NYWSE.
Have questions about Winning Women: Celebrating Latina Leaders?
Contact NYWSE
When & Where

WeWork Penn Station
315 West 36th Street
2nd Floor
New York, NY 10018


Wednesday, October 24, 2018 from 6:00 PM to 8:00 PM (EDT)
Add to my calendar
Organizer
New York Women Social Entrepreneurs (NYWSE) is the NY-metro chapter of Young Women Social Entrepreneurs (YWSE). NYWSE is a nonprofit whose mission is to provide a community, tools, trainings, and resources that women need to succeed as business leaders while becoming sustainability experts. Our vision is to empower women to affect change in society at all levels, as an individual, community member, professional, student, and entrepreneur.