WINNING SBIR/STTR Grants for Start-ups - THE COLLIDER | Asheville, NC

Thursday, April 25, 2019 from 9:00 AM to 12:30 PM (EDT)
Event Details
WINNING SBIR/STTR GRANTS 
- EDUCATION SEMINAR at THE COLLIDER| Asheville, NC -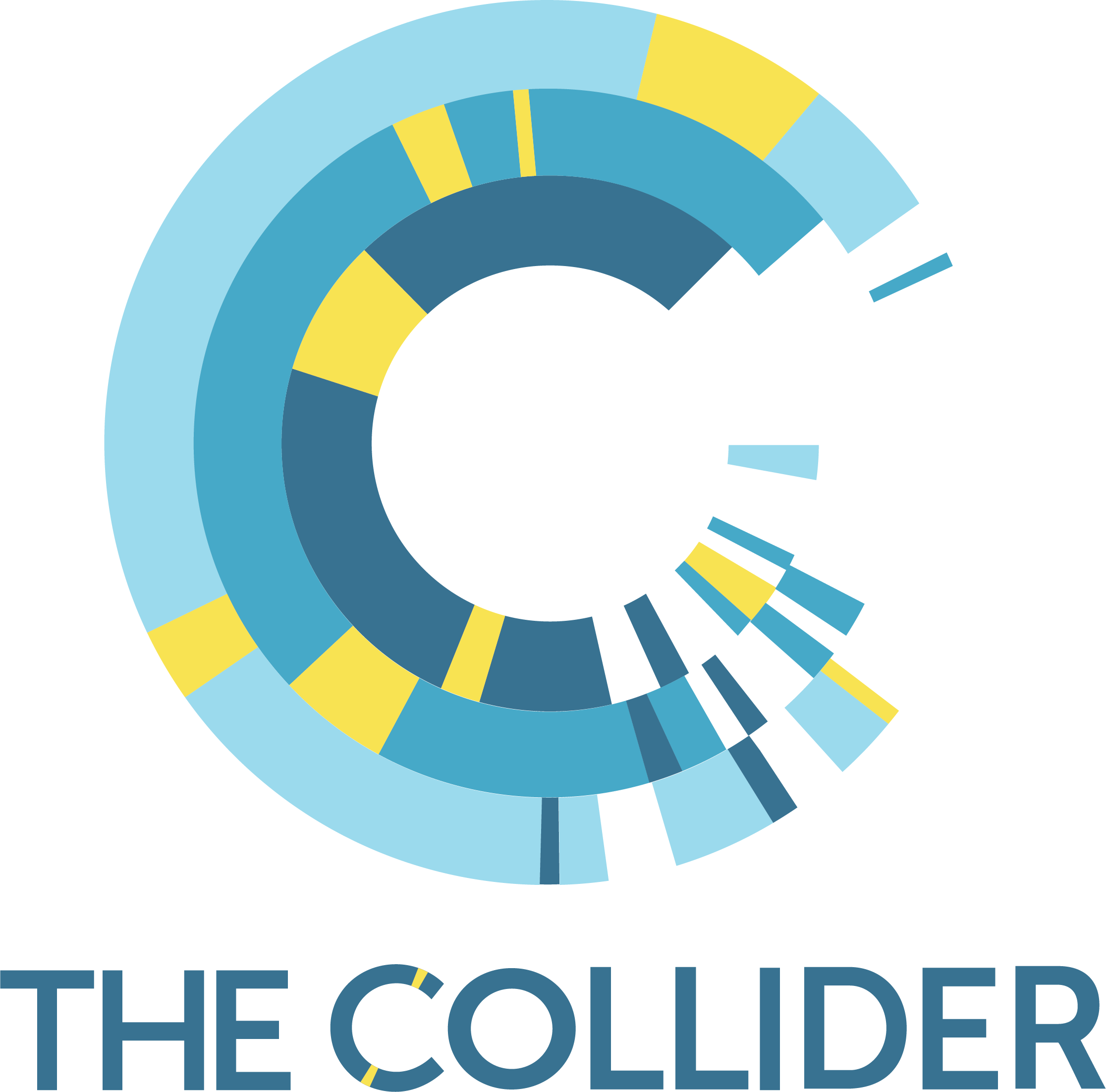 UPCOMING Additional Education Seminar at East Carolina University, Feb.13  AND
SBIR/STTR Grant Train the Trainer Workshops at UNC Charlotte Feb.22, North Carolina Central University early April, TBD Wilmington in May
***$250 Travel stipend reimbursement available***
See Below for More Details
First Flight Venture Center (First Flight), a Research Triangle Park-based science and technology incubator for early stage science-based companies, has been awarded a grant by the U.S. Small Business Administration (SBA) Federal and State Technology (FAST) Partnership Program to expand outreach across the state to increase the number of successful SBIR/STTR grant applications from North Carolina companies. The FAST program is designed to stimulate economic development by providing training, financial support, and business expertise to science and technology-focused women-owned, rural-based, or socially/economically disadvantaged firms.
THE NC IMPLEMENTATION OF FAST:
To increase the number of SBIR/STTR proposals submitted from North Carolina, First Flight will:
Conduct 4+ education seminars across the state 

Conduct 2+ Train-the-Trainer workshops across the state (Spring 2019)

Expand First Flight's highly successful LiftOff program that provides strategic planning and grant proposal submission support 
EDUCATION SEMINARS: This half-day seminar is led by expert scientific consultants from Eva Garland Consulting (EGC), recently named by INC magazine in the top 5,000 growing firms AND as North Carolina's fastest growing woman-led firm. EGC's team of expert Grant Writing Specialists has successfully secured millions of dollars in SBIR/STTR funding for clients and have written the most popular book on SBIR/STTR program available on Amazon.com. Seminar topics will focus on all aspects of how to strategically approach obtaining funding from the SBIR/STTR Program including aligning business and technology development needs with available SBIR/STTR opportunities, proposal development, budgets, and award management. Specifically, the seminar will cover:

SBIR/STTR Program Basics
Purpose of SBIR/STTR Program

Eligibility

SBIR vs. STTR Grants and Contracts

Required registrations
Participating Agencies
Overview of each agency

Missions and budgets

Agency solicitations, formats, timelines, requirements
Developing a Competitive Proposal
Evaluation criteria

Assembling the team

Planning the project

Contractors and consultants

Project budgets, direct vs. indirect costs

Research Plan

Commercialization Plan

Proposal submission 
Award Management
Award process

Accounting, grants management, and reporting
 
WHO SHOULD ATTEND? Representatives from early stage science-based companies who are:
Small business executives interested in securing non-dilutive funding;

Small businesses who have completed I-Corps; or

Academics interested in spinning-off technologies
---
***$250 Travel stipend reimbursement available*** 
No Cost to Attend Seminar * Complimentary Breakfast and Lunch included
If you will attending the workshop from more than 100 miles away and would like register to receive a travel stipend of $250, indicate this on the registration form. Stipends will be issued based on the registration date to the workshop and will be issued on a first come, first served basis until funds are depleted. After verification of attendance, the stipend will then be mailed to the attendee. 
---
***NO COST TO ATTEND SEMINAR***
Complimentary lunch included
WHAT IS FAST? The FAST program is designed to stimulate economic development by providing training, financial support, and business expertise to science and technology-focused small businesses. Program  emphasis is to help women-owned, rural-based, or socially/economically disadvantaged firms participate in the Small Business Innovation Research (SBIR) and Small Business Technology Transfer (STTR) initiatives. First Flight has designed the North Carolina implementation of FAST to incorporate its LiftOff program which includes grant writing and proposal development support for North Carolina companies. 
  SPECIAL THANKS TO PLATINUM SPONSORS 
of the LIFTOFF Program: 
NK Patent Law

T:  919-348-2194

C:  704-562-5012

NK Patent Law attorneys have extensive experience in the entrepreneurial community, including former roles as in-house counsel for established innovative companies and as counsel for many startups that have been funded and/or acquired.

Hutchison Law

T: 919-829-9600

Hutchison is a 

boutique 

law firm that embraces the entrepreneurial spirit and steers technology and life sciences entrepreneurs to success through all stages of their company's life.
When & Where

The Collider
Suite 401, 1 Haywood St.
Asheville, NC 28801


Thursday, April 25, 2019 from 9:00 AM to 12:30 PM (EDT)
Add to my calendar
Organizer
First Flight Venture Center (FFVC) is a science and technology incubator located in the heart of Research Triangle Park. Established in 1991 to serve the initial needs of entrepreneurs and early stage companies. FFVC strives to produce companies that graduate from the facility as financially viable and freestanding businesses. These incubator graduates migrate into the mainstream of the business community, creating jobs and commercializing important new technologies that contribute to a stronger North Carolina economy. We have more than 20 years experience in successfully launching new businesses in North Carolina. This success lies in First Flight's turnkey approach—the ability to enable tenant businesses to reduce both their initial capitalization requirements and their annual operation costs by providing affordable space with flexible leases, shared business services, technology support services, and management guidance and counseling. FFVC offers 20,000 square feet of leasable office and laboratory space for up to 40 emerging technology companies.