Description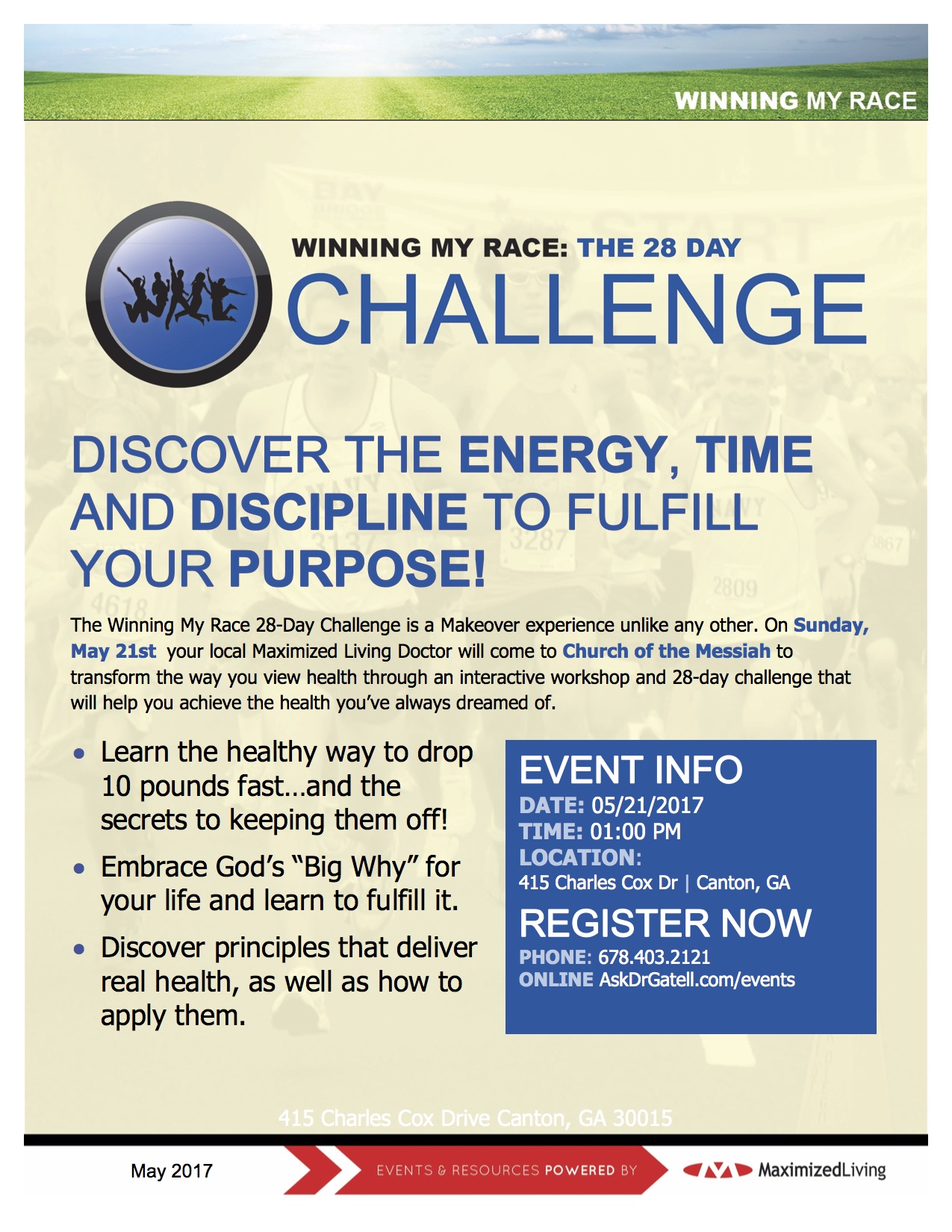 The Winning My Race 28-Day Challenge is a Makeover experience unlike any other. On Sunday, May 21st your local Maximized Living Doctor will come to Church of the Messiah to transform the way you view health through an interactive workshop and 28-day challenge that will help you achieve the health you've always dreamed of.
Learn the healthy way to drop 10 pounds fast…and the secrets to keeping them off!
Embrace God's "Big Why" for your life and learn to fulfill it.
Discover principles that deliver real health, as well as how to apply them.