Description
We are excited to announce our very first youth retreat as Winners House young adult ministry. The LFC/Youth retreat is intentionally designed for young people to encounter God in such a way that will spark their interest in developing a deeper relationship with Christ. This event is packed with spiritually led prayer, music, breakout sessions, in-door/ out-door games. The event is open to youth/young adults age 17+. Please see below for further details:
Date: Check in Aug 31st, Check out Sept 3rd
Price: $85 per person
Upon registration, please indicate your payment plan of choice. All payments must be submitted no later than June 4th Please reach out to the individuals below to make your payments.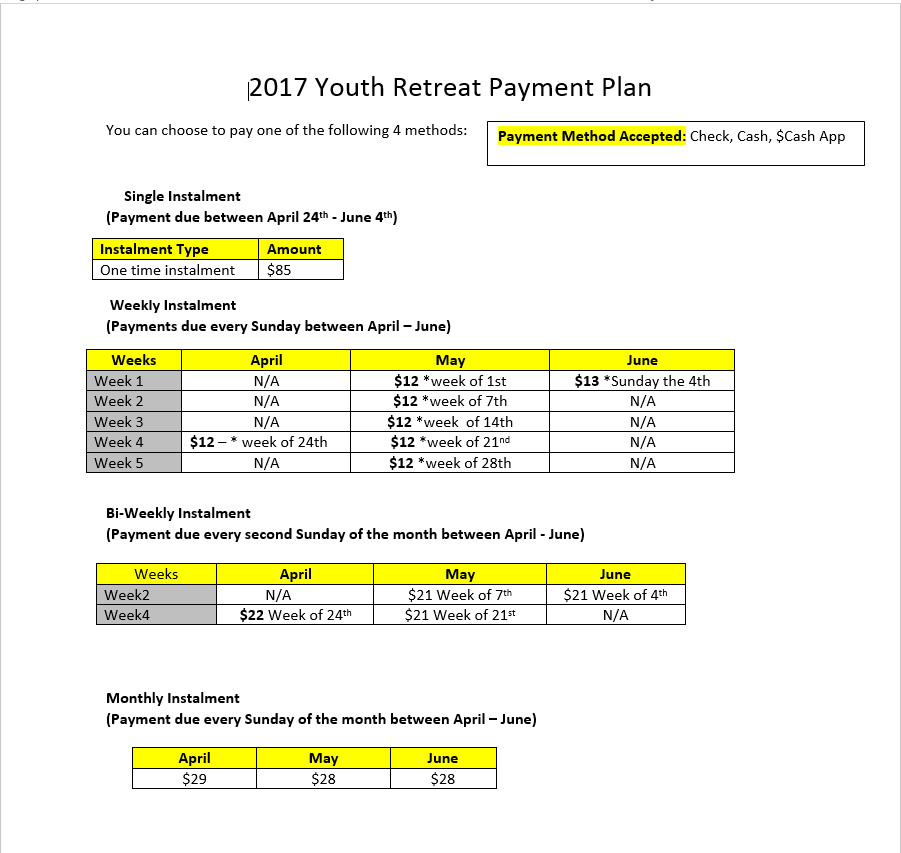 For any questions or concerns please contact the following individuals":
- Rebecca Mukangu (Becca.becky@yahoo.com) (571-447-1313)