Description
In this presentation learn strategic tactics to use during the negotiation process and gain a significant advantage in your sales role. The focus: How to Navigate Hostile conversations, negotiations, and client scenarios.
When it comes to closing the deal, you are more likely to be successful by having the right tools to get the job done. Being prepared to effectively negotiate is crucial to improve your company's bottomline.
Key takeaways are:
Learn the mindset you need to get into in order to achieve sales success

Know the language that it takes to close and what to use during follow-up

Role-play real life scenarios and know how to navigate uncomfortable situations

Walk away with tactics you can use in your personal and professional life
Presenting the subject is

Yanyn "Yany" San Luis. She's a speaker, entrepreneur, and founder of The Win Woman™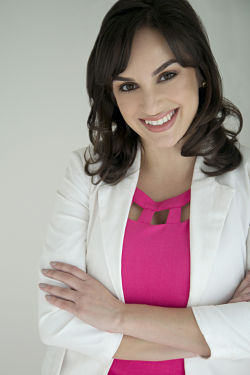 She empowers women to ask for what they want so they create a better version of themselves. Yany believes that negotiation is an art form that is not limited to business - in fact, she teaches how negotiation is part of every day life and debunks the myth that negotiation is about one person losing and one person winning. She's all about creating WIN-WIN situations in business and in life.
She brings over 12 years of professional experience from the corporate, political, and non-profit world. Additionally, she's coached women from all different walks of life in self-confidence and courage. This is sure to be an interactive, hands-on, action-packed evening with actionable tactics to grow your business.
Event Agenda
6:00 - 6:45 Networking
6:45 - 7:30 Presentation
7:30 - 7:50 Q&A
7:50 - 8:45 Closing & Networking
PARKING INSTRUCTIONS & OPTIONS
City of Miami Parking Lot 43:
56 SW 1st Street Miami, FL 33130
Starthub Adjacent Parking lot (entry only from 5pm - 7pm, $3 cash for all night parking):
60 W. Flagler Street Miami, FL 33130
-OR-
Hop on Metrorail to Government Center / Metromover to Miami Ave. or Government Center
Both are about a block away from our offices.
Interested in learning more? Email Hector at hector@starthubmiami.com.
Connect with Starthub on Facebook & Twitter!

Cheers,
The StartHub Team