Location
Golden Flame Hot Wings
16524 Keystone Boulevard
#Unit D1
Parker, CO 80134
Meet Dalton Risner, Left Guard from the Denver Broncos & challenge him to a wing eating contest! $25 entry fee to join contest, info below
About this event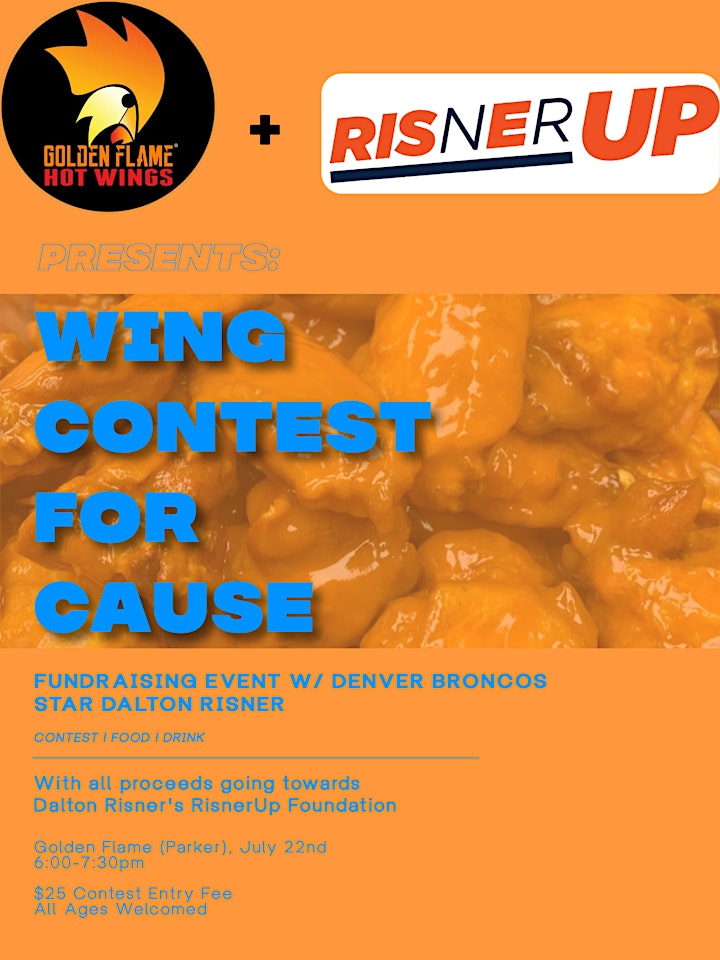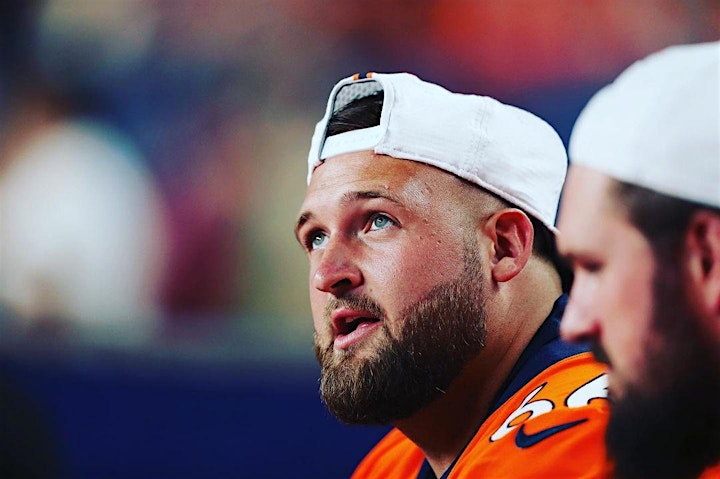 Call yourself the #wingking? Think you can eat chicken wings the fastest? Prove it, while supporting a good cause! Dalton Risner Left Guard for the Denver Broncos and Founder of RisnerUp Foundation, has partnered up with Golden Flame Hot Wings to raise awareness within our community. Dalton's RisnerUp foundation is an organization that instills positive impact through love & kindness. A local to Colorado, Dalton has shown generosity in many ways, through all walks of life.
Now for the fun...
Known for their delicious chicken wings & sauces, Golden Flame is proud to announce the 1st annual Wing Contest for Cause! If you like chicken wings, this is the event for you!
Contest Rules:
Participants will eat 5 chicken wings each round (Maximum of 2 rounds)
There will be qualifying rounds & one final round. Fastest two both rounds move to Final round
Final round participants will go up against Dalton Risner
Participant who eats and finishes the fastest will be crowned #WingKing 👑
Prizes will be given to top contenders (gift cards & bottles of sauce)
All ages are welcome!
How To Enter:
$25 entry fee which includes contest admission, a Golden Flame t-shirt, and one drink of choice (soda or beer for 21+ participants with valid ID)
Entry fees can be paid using one of three ways: 1. Pay and send through PayPal QR code located below, 2. Visit and pay at Golden Flame restaurant (Aurora or Parker) before the event or the day of, 3. Pay at the event
There are limited spots for the wing contest so please plan ahead and enter as soon as possible! This event is free to attend but must pay to participate in contest. If you have any questions regarding the event, feel free to email travisk@gfhwings.com
(100% of funds will directly benefit RisnerUp Fundation)