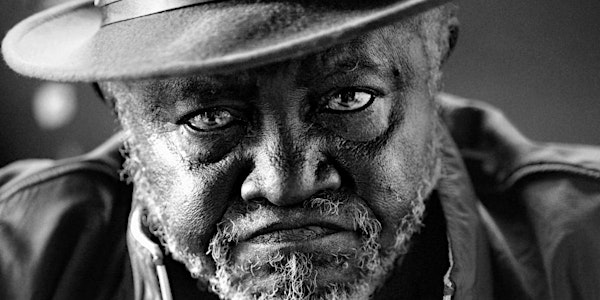 Winfred Rembert -"Chasing Me to My Grave: An Artist's Memoir of Jim Crow"
An online conversation about the astonishing life and art of Winfred Rembert, one of the few survivors of a lynching in the Jim Crow South
About this event
The Life and Art of Winfred Rembert
An online conversation with Rembert's widow Patsy Rembert and co-author Erin I. Kelly on Chasing Me to My Grave: An Artist's Memoir of the Jim Crow South by Winfred Rembert. Hosted by longtime revolutionary Carl Dix.
Watch on Youtube here on Jan 25 at 7pm EST/ 4pm PST
OR on Facebook
https://www.facebook.com/revbooksnyc/live
Chasing Me To My Grave: An Artist's Memoir of the Jim Crow South is Winfred Rembert's memoir, written together with Erin Kelly and with contributions from Patsy Rembert. This book vividly tells in his words and images the story of Rembert's life.
In 1965, Winfred Rembert, at 19, was at a Student Non-Violent Coordinating Committee demonstration supporting voting rights in rural Georgia. He was chased and arrested when the protest was violently attacked by local law enforcement. Still awaiting trial 2 years later, he escaped after a brutal beating in jail; he was captured and taken to a waiting white mob, strung upside down and nearly castrated. He became one of the only people known to have survived a near-lynching when a white man suggested there were better things to do with him, like sending him back to jail.
Upon release after 7 years of hard labor in prison, he married Patsy and moved north, where they raised their family together. At age 51, with Patsy's encouragement, Rembert began to make art testifying to his experiences. Using leather dying and carving technique he had learned in prison, he recreated vivid scenes: picking cotton, being lynched, busting rocks on a chain gang… and the music and dancing, joy and every-day of Black life in the South. These extraordinary works have moved people; his pieces have been exhibited around the country, from Yale to Harlem to LA; from Montgomery, Alabama to Cuthbert, Georgia, where he grew up. An exhibition of Rembert's work is currently on view in NYC through Feb 12 at Fort Gansevoort New York gallery, 5 Ninth Ave near 14th St. 917- 639-3113.
Winfred Rembert died on March 31, 2021.
Rembert's memoir was published in September 2021. It was named One of the Best Books of 2021: NPR, Publishers Weekly, BookPage, B&N
You can buy the book at RB or our online store at 10% off through Jan 31.
"A compelling and important history that this nation desperately needs to hear." — Bryan Stevenson, author of Just Mercy (Stevenson also wrote the foreword to Rembert's memoir.)
Organizer of Winfred Rembert -"Chasing Me to My Grave: An Artist's Memoir of Jim Crow"