'Wines with Altitude' on Treasure Island at The Winery SF

Saturday, September 8, 2012 from 12:00 PM to 3:00 PM (PDT)
Event Details
BIG WINES from the High Elevations of LakeCounty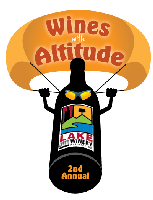 A San Francisco Invasion of Lake County Wines
Saturday, September 8, 2012, Noon - 3 pm
Tickets (expired 8/25) Early Bird Tickets

Regular Tickets General Admission:  $60
TICKETS AT DOOR limited quantity (taking chances) : $60

100+ Winning Wines, Farm-to-table Food, Merry Music and FUN People
@ THE WINERY SF  200 California Avenue           

     Treasure Island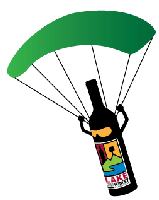 San Franciso, CA
BROUGHT TO YOU BY
THE LAKE COUNTY WINERY ASSOCIATION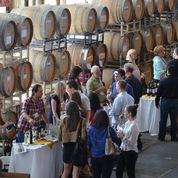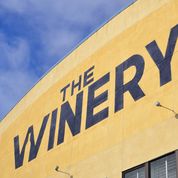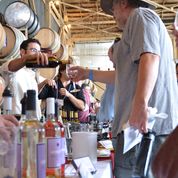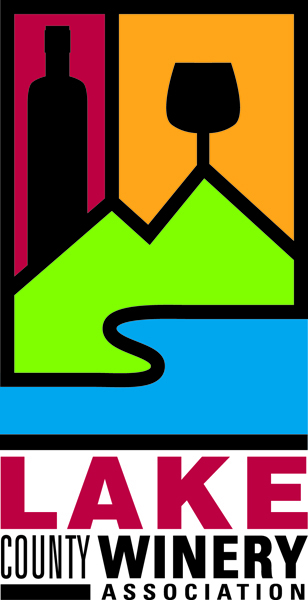 Dozens of Wineries                               
100+ Wines                               
Olive Oils
Farm-to-table food bites                 
Award Winning Wines from the Mountains North of Napa invade San Francisco!

Wienz Withh Altitude!
Anyway you say it, Wines with Altitude makes a statement. It says "Get off the Valley floor!"  Every wine lover's been there, done that. Many have ventured in the southern hills of the Mayacamas Mountains and have experienced the overwhelming benefits of high elevation fruit as evidenced by the wines of Mt. Veeder, Spring Mountain, Diamond Mountain and even Howell Mountain. Now, it time to venture onward and upward to the true High Elevation Mayacamas Mountain fruit –
that of Lake County and its budding wine industry. Lake County's intensity of place-climate, soils and sunlight-produces grapes and wines of quality and character. The compelling 'high elevation' mountain terroir, pure California air, & sustainable mindset of this wine region= great "Wines with Altitude".
Why is everyone heading North?
It happened first within the valley itself. Napa Valley's top growers and wineries started heading up to the hillsides and mountainous regions of Napa. From Harlan in the foothills of Mt. Veeder above the Oakville Grade to Bryant Family on Prichard Hill to David Abreu on Howell Mountain, Napa's top vineyards and wineries are "moving to the hills". This trend is continuing in Lake County as top Napa Valley growers (like Andy Beckstoffer) and top winemakers (like Greg Graham formerly of Rombauer and Nils Venge of Groth, Saddleback and Venge Family fame) have set up shop in the Mayacamas Mountains north of Napa Valley.
Get ahead of the Trend!
Don't miss the boat! It's happened to all of us. Whether you are a distributor looking or consumer, we've all missed out on buying that wine or signing up for that wineries' mailing list in the past. Make sure you don't miss out on this High Elevation Wine trend. Come down, meet the winemakers, taste the wines and get into the "know" on this upcoming wine region!
Over a dozen wineries including Shannon Ridge Vineyards, Gregory Graham, Langtry Estate & Vineyards, Laujor Estate Winery, Cougar's Leap, Noggle Wines, Bullion Creek, Glamazon, Mt. Konocti Winery, Cache Creek Winery, Vigilance, Rosa d'Oro, Steele Wines, Six Sigma, Sol Rouge, Thorn Hill Vineyards and Diamond Ridge to name a few.

Nearly 100 wines including both varietals popular in the Mayacamas Mountain region like Cabernet Sauvignon, Merlot, Cabernet Franc, Tempranillo, Syrah, Viognier and Sauvignon Blanc as well as lesser known boutique varietals from Aglianico to Roussanne.

One day to try all of these Lake County Wines right in San Francisco on Saturday, September 8th.
LAKE COUNTY WINERY ASSOCIATION
The Lake County Winery Association is a non-profit organization founded in 2007 by a dozen wineries. Today, LCWA serves over 50 vintners and associate members who share a mission to promote awareness of Lake County's excellent wine industry, high elevation wines and tourism opportunities. Through partnerships with the County of Lake, the Winegrape growers and other associations, LCWA strives to promote the County's unique and distinct rural attributes—our lake, our mountain, our air, and our land. LCWA is committed to sustainable farming and winery operation practices and to our community and its members. To learn more about LCWA, visit www.lakecountywineries.org or call 707-355-2762. 
THE WINERY SF
The Winery, San Francisco's new Winery, Tasting Room & Event Center, brings the California wine experience to San Francisco offering a large number of boutique wines while creating an unforgettable wine experience for individuals, groups, and guests of San Francisco. The Winery's 20,000 sq. ft. winemaking facility allows visitors to see the winemaking process first-hand and experience highly rated boutique wines from a team of top winemakers from Napa, Sonoma, and beyond. From tours, to private events, to full-day meetings or conferences, The Winery is the perfect place for you and your guests to experience California Wine Country right in San Francisco. For more info please contact us at 415-SF-JUICE (415-735-8423) or at info@winery-sf.com and visit our website http://winery-sf.com/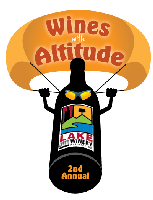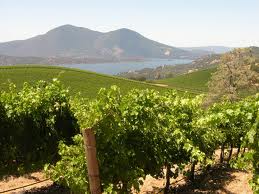 When & Where

The Winery SF
200 California Ave
Treasure Island
San Francisco, CA 94130


Saturday, September 8, 2012 from 12:00 PM to 3:00 PM (PDT)
Add to my calendar
Organizer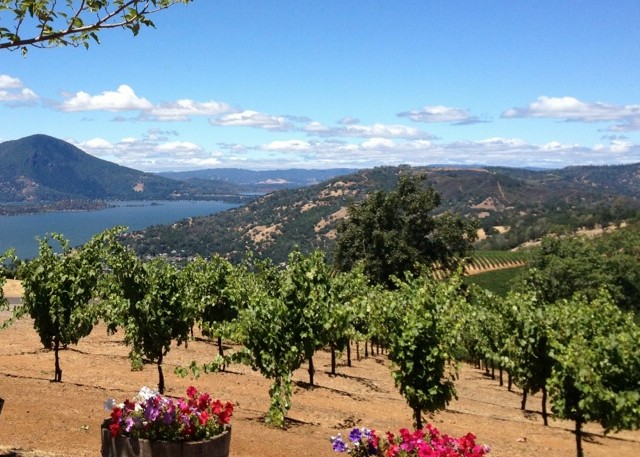 Lake County is one of the newest destinations for those looking to enjoy fine wines in a relaxed, rural and breathtaking environment. This award-winning unspoiled and undiscovered wine region is located only two hours by car from the San Francisco Bay area and the Sacramento valley.
Encompassing Clear Lake and Mt. Konocti, Lake County holds California's largest natural freshwater lake and a striking and majestic dormant volcano. Mt. Konocti is responsible for shaping a wide range of elevations suitable for growing a wide selection of varietals.
High elevations, rugged lands, gentle slopes and rolling hillsides that melt into expansive and fertile valley floors that feed into the spectacular and picturesque Clear Lake are the origins of Lake County's highly acclaimed wines.  For up to date information, visit us at http://www.lakecountywineries.org
'Wines with Altitude' on Treasure Island at The Winery SF