Description
As we indulge in wholesome hearty food during the winter months, it is vital to find a wine that can stand up to the seasonal flavors. Winter wines are richer and spicier, offering depth and complexity, which perfectly complement winter dishes. However, choosing the right winter wine not only for your meal, but to lift your spirits and your body temperature can sometimes be difficult. Learn why it is so important to change your wine list during the colder months. You'll taste some big bodied winter whites like Marsanne from southern California. Get ready to taste and understand a range of engaging reds: Alicante Bouschet from Portugal, California Petit Verdot, Italian Primitivo, and more. Intrigued? Join us!
Appetizers and an assortment of cheeses will be served during class to introduce some of the fundamentals of pairing wine and food.
YOUR EDUCATOR
Jonathon Alsop is founder and executive director of the Boston Wine School and author of The Wine Lover's Devotional: 365 Days of Knowledge, Advice & Lore for the Ardent Aficionado published by Quarry Books. Jonathon started life as a wine writer covering wine, food and travel in 1988. He is author of the long-running wine column In Vino Veritas by Jonathon Alsop as well as many articles for the Associated Press, Frequent Flyer, La Vie Claire, Beverage Business Magazine, Mobil Travel Guides, Fodor's Travel Guides, Boston Globe, and many others. He founded the Boston Wine School in 2000 where he teaches wine and food classes.
YOUR HOST VENUE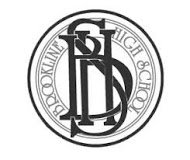 Brookline High School is a four-year public high school in the town of Brookline, Massachusetts. Brookline High School has received the Gold Medal for Best High Schools from U.S. News & World Report