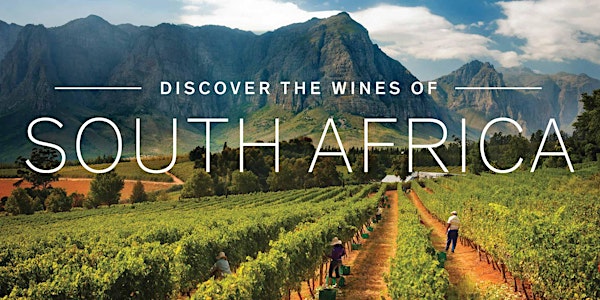 Wines of South Africa
Learn about the amazing wines from this often overlooked region.
About this event
South Africa makes some outstanding wines that don't get the attention they deserve. With this tasting, we are going to try and change that.
We are going to start out with a white wine first associated with the Loire Vally of France but is now recognized as the white wine of South Africa, Chenin Blanc. Tropical fruit flavors and floral notes make this wine one of a kind. I will be drinking the Nethlingshof Chenin Blanc available at Total Wine ($13.99 before discounts). If you can't find it feel free to substitute any other Chenin Blanc from South Africa. Food pairing ideas include salads, shell-fish, vegetarian soups, smoked salmon, sushi, goat cheese, and Gruyere.
We are then going to explore the wine most associated with South Africa, Pinotage. The offspring of Pinot Noir and Cinsault, as is all too common in life and in wine, it is nothing like its parents. Bursting with red and black fruit flavors you may start to include Pinotage in your collection. I will be tasting the Nethlingshof Pinotage available at Total Wine ($16.99 before discounts). If you can't find it feel free to substitute any Pinotage. Pinotage pairs well with grilled meat, charcuterie, pate, grilled mushrooms, Cheddar, Manchego, Smoked Gouda, and Parmigiana.
We will then finish off with Boekenhoutskloff (bet you are glad you did not have to attend spelling class in South Africa) Chocolate Block. This blend of Syrah, Grenache, Cinsault, Cabernet Sauvignon, and Viognier offers up intense blackberry, bramble, and lavender aromas. This is outstanding with BBQ foods slathered in sauce, fatty steak, a bowl of chili, or cheddar cheese. $29.99 at Total Wine before discounts. This wine is widely available in wine shops and online but if you can't find it feel free to substitute and South African red blend.
This class is free to attend but gratuities are appreciated and accepted.
I will send out the zoom link to the class the week of the class.
Thanks again and let me know if you have any questions.