About this Event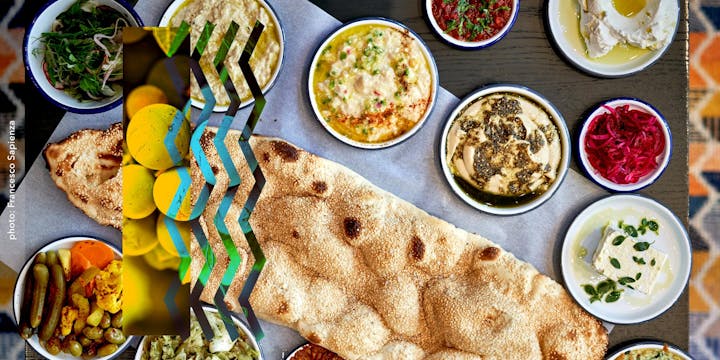 Grapes, Grains, and Olives - the three essentials common to all Mediterranean cuisine, originated here, where the Fertile Crescent touches the sea. Join us for a celebration of this unique and rich tradition at Wines of Israel's first Grand Tasting.
Enjoy over 100 internationally acclaimed wines from 27 of Israel's top producers - many with 90+ scores from top critics. Speak directly with the producers and learn about Israel's historical and indigenous grape varieties, and its dynamic and creative winemakers and their new and innovative winemaking techniques.
Jerusalem bread from New York's renowned Bread's Bakery.
Mezze from New York's best Israeli restaurants, Nur and Lamalo, voted the top new Manhattan restaurant by Eater in August 2019.
General Admission: $75 | 6:30-9:00 PM
Connect with us on social. Use #WinesofIsraelOfficial and follow along on Instagram and Facebook.
For a list of participating wineries and more information about Wines of Israel, please visit: https://www.winesofisrael.com/producers
**Must be 21 and over to purchase tickets. There will be no ticket sales on-site and no refunds
** Please note that while this is not a Kosher event, Kosher wine is available and the food is vegetarian.