Description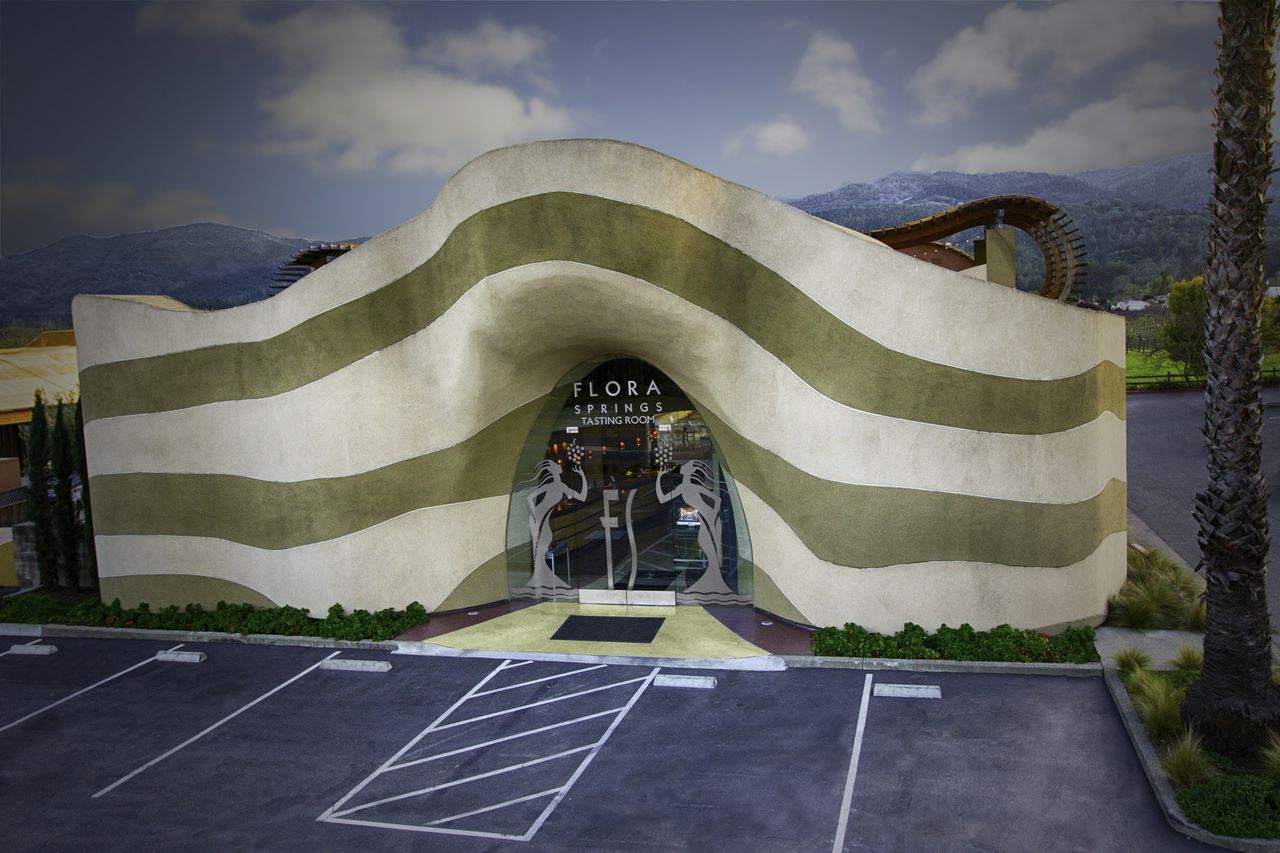 Join us for our next
WWS Meetup
A happy hour, no-host, no-fee meet 'n' greet 'n' mingle
- at -
Flora Springs - The Room

Thursday, October 15, 2015
5:30-7:30 p.m.
About the WWS Meetup
Open to WWS members, their friends, guests, associates and your newest best friends (the ones you share this page with), this event is perfect for you if you'd just like to catch a drink after work with your friends at one of Napa Valley's most iconic wineries.
No event program, no speakers, no set agenda!
Just have fun sipping and mingling!
Simply register to let your friends know where to find you the evening of the 15th! Share to your social channels. Invite your friends to drop in.
About Flora Springs - The Room


Over 30 years have passed since Jerry and Flora Komes first stepped foot on to the historic Flora Springs estate in search of a place to "kick off their boots."
It's hard to imagine now, but the majestic stone cellar of Flora Springs was once an abandoned "ghost" winery. It was Flora who saw the magic hidden behind decades of neglect, over-grown ivy, and shifting rock walls. The property's winemaking roots date back to the 19th century, but it's been the work of Jerry and Flora's children, John Komes and his wife Carrie, and Julie Garvey and her husband Pat Garvey, that has written the history.
Founded in 1978, Flora Springs has been a family affair for over three decades. As both artisan winemakers and growers, the family is committed to the traditions of fine winemaking and responsible stewardship of its 650 acres of vineyard land for future generations to savor and uphold. Today, ninety percent of Flora Springs' red wines are sourced from its organically-farmed estate vineyards, and all of these wines are crafted in their solar-powered 19th-century stone winery and caves.
Join us in Flora Springs - The Room, on Route 29!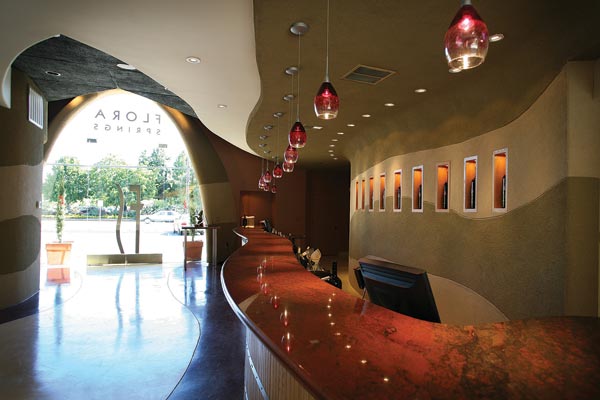 Q: Why free?
A: Well, you do have to pay for your wine. But it's just a casual get-together. WWS is merely organizing the gathering so that members and friends can easily get together.
Q: Then what's my membership benefit?
A: WWS offers numerous types of event benefits at various price points to give its members the widest choices possible. A meetup is the perfect opportunity for prospective members to find out if they LIKE the organization's members without paying for a 'trial relationship.' Visit new or familiar wine venues throughout the Napa and Sonoma while catching up with friends.
Q: Why do I need a ticket?
A: It's true; we won't be checking you in as we do at our paid-in-advance events. Nevertheless, an RSVP is a courtesy we owe our host for kindly reserving space for us at one of Napa's most respected wineries. Space is limited.
Q: Is there an open bar with appetizers?
A: No. This is a no-host event. The advantage is that you can choose anything you like from Flora Springs' tasting room wine list.
Q: I can't get there right at 5:30p. Is it okay to come late?
A: It's happy hour! The idea is to unwind--not become more stressed by racing the clock! You'll get there when you get there...
Hope to see you there!


Organizer of Winery Meetup at Flora Springs Winery

Founded in 1990 by some of the top women in the wine industry, Women for WineSense offers wine education and networking opportunities for wine industry professionals and wine enthusiasts.
Our events, held in beautiful wine country locations, provide a fun and relaxed atmosphere for men and women to enjoy learning about new wines and food pairings, as well as making new friends and acquaintances.
Women for WineSense is a not-for-profit organization 501(c)6 formed in 1990 as a way to promote women working in the wine industry. WWS is committed to being the premiere wine organization offering outstanding education programs, member benefits, and networking opportunities to industry professionals and wine enthusiasts. The Napa/Sonoma Chapter currently has over 300 members of which approximately 80% are professionals in the wine industry. For information about becoming a member, please email our Membership Director, Ellen Reich Luchtel.
We accept donations made directly to our scholarship fund for students pursuing bachelor and master degrees in viticulture, enology and wine business at the four major local degree schools, U.C. Davis, Napa Valley College, Sonoma State University and Santa Rosa J.C.