| | |
| --- | --- |
| WineO Wine Club Tastings - NYC | |
Event Details
BuffsandBrainiacs.com sponsor WineOClub.com has graciously offered our members a special discount to their upcoming classes.

What's WineO about? From their website:
For our WINEO 101, our goal is to provide you with a fun atmosphere to learn about wine. We know wine is a vast subject that can be seen as pretentious. We make learning about wine simple and fun!
Classes are regularly $75. Our members are receiving a $25 discount.
 Included in admission:

Taste 4-5 different wines


Cheese pairings

Learn how to taste like a sommelier

Learn how to pair with food

Blind Tasting
Only 10 spots available to us for this class!
Please note: Unless otherwise specified, there will not be a group representative on hand, though we will contact all guests from our group to let them know how to find other members.
FAQ
Can I come alone? Yes, most people do.
What should I wear? See picture below. Business casual is fine. No activewear, shorts, or t-shirts.
When should I get there? Between 6:15 and 6:30.
There are no refunds for this event unless it is cancelled. If you contact us at least 3 days in advance, we can offer you a credit.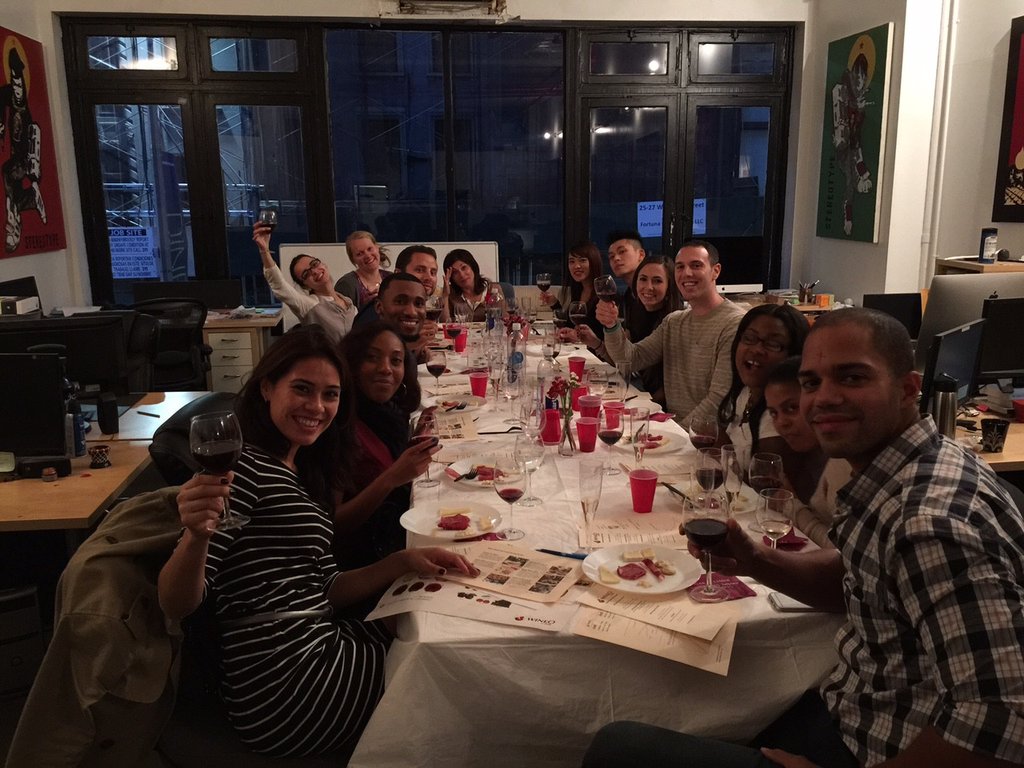 Where

WineOClub Tasting Room
8 East 36th St. 3rd Floor
See ticket info for class times
New York, NY 10003


Organizer
Whether you're a Wine Snob or you're still studying Wine 101, join this group if you want to learn more about wine and meet new people while you're at it.. This group is open to people in their 20's, 30's and 40's
We will have one member get together every six weeks or so at a new wine bar in Manhattan. These get together will likely be after work from 6:30-8:30. These will be pay as you go events, and we ask that all members be willing to patronize the bar where we meet.
We will also host organized private wine tastings. These tastings will be coordinated through a venue and will have an admission price of $35-$49. We will try to have general tastings as well as tastings for specific groups such as Advanced Degree/Ivy league Professionals, Singles, International Professionals, etc.
http://www.meetup.com/Social-Wine-Lovers-of-NYC/
Join our mailing list for other event invites