Event Information
Location
WineOClub Tasting Room
8 East 36th St. 3rd Floor
See ticket info for class times
New York, NY 10003
Description
BuffsandBrainiacs.com sponsor WineOClub.com has graciously offered our members a special discount to their upcoming classes.

What's WineO about? From their website:
For our WINEO 101, our goal is to provide you with a fun atmosphere to learn about wine. We know wine is a vast subject that can be seen as pretentious. We make learning about wine simple and fun!
Classes are regularly $75. Our members are receiving a $25 discount.
Included in admission:

Taste 4-5 different wines


Cheese pairings

Learn how to taste like a sommelier

Learn how to pair with food

Blind Tasting
Only 10 spots available to us for this class!
Please note: Unless otherwise specified, there will not be a group representative on hand, though we will contact all guests from our group to let them know how to find other members.
FAQ
Can I come alone? Yes, most people do.
What should I wear? See picture below. Business casual is fine. No activewear, shorts, or t-shirts.
When should I get there? Between 6:15 and 6:30.
There are no refunds for this event unless it is cancelled. If you contact us at least 3 days in advance, we can offer you a credit.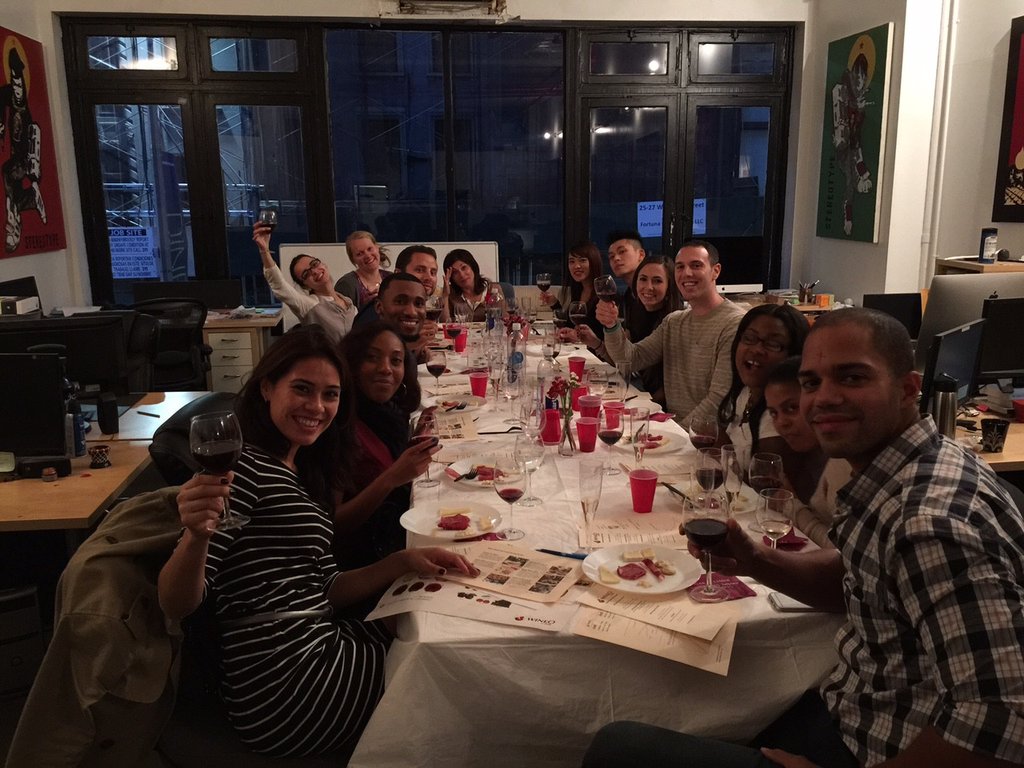 Location
WineOClub Tasting Room
8 East 36th St. 3rd Floor
See ticket info for class times
New York, NY 10003