Winemakers & Sommeliers for California Wildfire Relief - Philadelphia
Description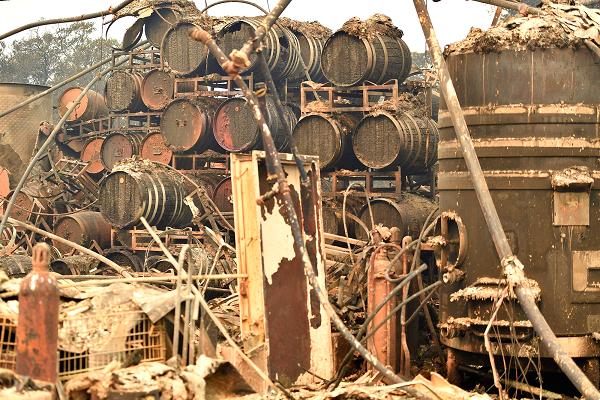 DEAR FRIENDS
AS YOU MAY KNOW, CALIFORNIA IS CURRENTLY EXPERIENCING DEVASTATING WILDFIRES, SPECIFICALLY IN NAPA, SONOMA & MENDOCINO. THE EFFECT ON THE LOCAL FAMILIES AND THESE AREAS' WINE REGIONS IS GOING TO BE CATACLYSMIC.
As a response, Patrick Cappiello, Pax Mahle & Sara Morgenstern have established the Winemakers & Sommeliers for California Wildfire Relief (WSCWR) group. The goal is to rally wine professionals and wine lovers everywhere to support those affected by these terrible fires.
WSCWR has hosted three events thus far in partnership with the CA Wine Strong, Redwood Credit Union North Bay Fire Relief and Napa Valley Community Foundation to benefit those in Sonoma, Napa, Mendocino and Yuba counties affected by wildfires. On Wednesday, November 8th, WSCWR will be bringing their mission to Philadelphia for a fourth event.
We invite you to taste food and wine from some of our favorite California producers while interacting with some of our most esteemed wine world colleagues. Pax Mahle (Wind Gap, Pax, Wilde Farm, etc), Jamie Kutch (Kutch Wines), and Patrick Cappiello (Rebelle, Walnut Street Café, Renegat Wines) will be in attendance with some special guests. Enjoy a selection of California wines and Pax, Jamie, & Patrick's insights in a casual walk-around tasting format, and taste small bites from guest chefs and more, including Marc Vetri (Amis), Daniel Eddy (Walnut Street Cafe), Eli Collins (A. Kitchen), Tria Cafe, The Hungry Pigeon, Sue Miller (Birch Run Hills Farm), and Ari Miller (1732 Meats). Additional wine support will be generously provided by Vine Street Imports, MFW Imports, The Artisan's Cellar, CBL Wine Co., Verity, Skurnik, The Wine Merchant, and more.
In conjunction with Philly Wine Week and Drexel University Center for Food and Hospitality Management, this event will be hosted at the Drexel Academic Bistro at 33rd and Arch, from 6pm-9pm. 100% of all proceeds will benefit wildfire victims with the help of CA Wine Strong, RCU NBFR, and NVCF.
Please spread the word among as many wine collectors, enthusiasts, winemakers, and sommeliers as you can.
Thank you and please don't hesitate to reach out with any questions. We hope to see you soon!
With gratitude,
Patrick, Pax, Sara