Description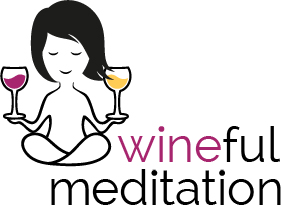 What if chocolate could change how you look at stress?
What if wine suddenly tasted even better?
What if you could learn tips on meditation and mindfulness in a fun environment with great people?
Join Alexa Zaledonis, meditation coach at Even Keel Living and Katrina Wagner, meditation junkie and wine lover, who have a mission to make understanding the basic principles of mindfulness and meditation simple and fun.
This new and exciting event will combine the peacefulness of meditation with the sensory delight of wine and chocolate tasting. If you are interested in learning how to bring meditation and mindfulness into your everyday life activities, what better way to do it than with some of life's simple pleasures?
Our first event will tastefully unfold as we learn meditation and mindfulness techniques while weaving the delicacies of wine into our senses. By the end of the evening you will leave not only with tips and practices on how to effortlessly reduce the stress in your life and train your brain to be more focused, engaged and less reactive but also meet great like-minded people in your area.
As a special treat, we will also be offering a mindful tasting of bean-to-bar Sirene Chocolates. These are handcrafted small batches of direct trade chocolates made from carefully sourced beans from select farms and transformed into chocolate nirvana in Victoria, Canada. What better way to experience something as luxurious as chocolate than with the mindfulness to savor each flavor as it appears? Well, add wine of course!
The event will be held at Crosswinds in the Annapolis Towne Center from 7-9:30 pm and is guaranteed to be not only a lot of fun but life changing.