Description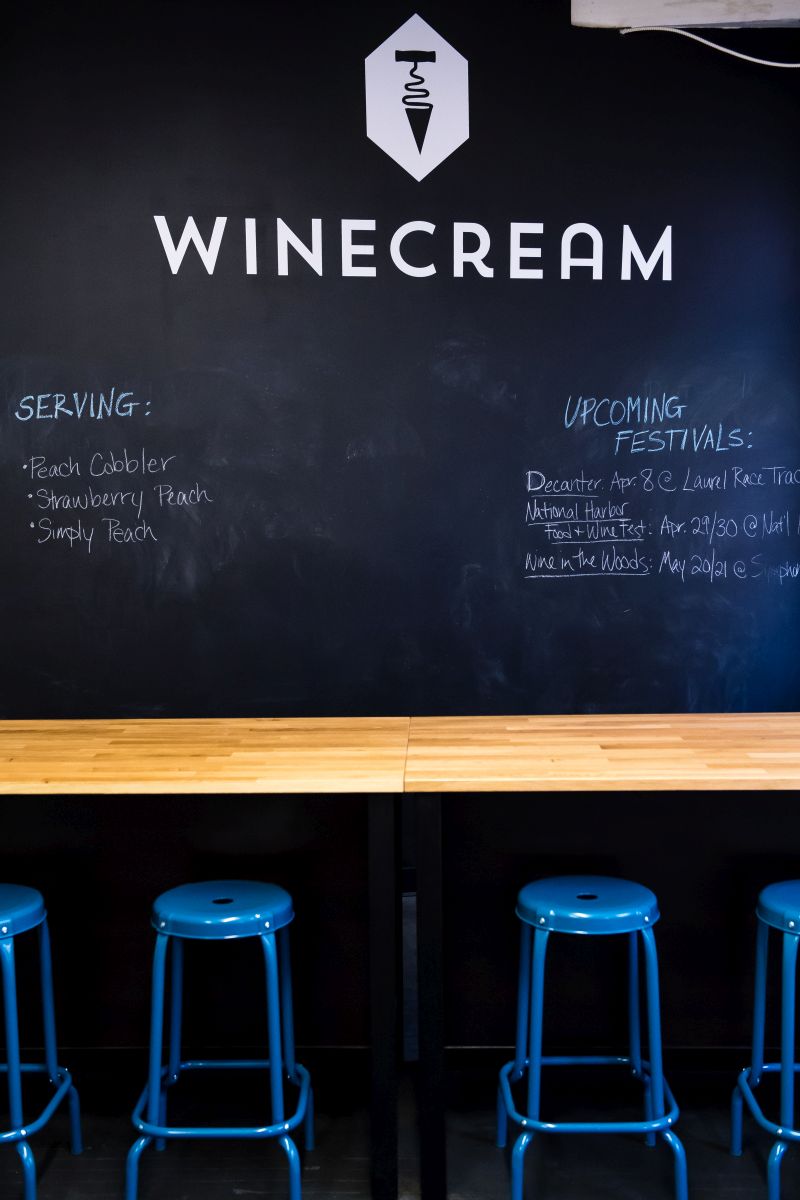 Enjoy a tour of Crossroad Company's production space, where we hand craft Winecream from start to finish. You'll hang out in the loft-type space where we ferment and age our distinctive fruit wines, the kitchen where it's blended with our house-pasteurized cream, and the intimate tasting room where you'll sample a variety of delicious, boozy Winecream flavors. You'll also have the opportunity to purchase scoops to enjoy in our historic urban space, as well as pints to bring home.
PLEASE NOTE: This event is a walking tour that involves stairs; please contact us at info@crossroadco.com at least 24 hours in advance of your tour to request accessibility accommodations.
How it Works
Winecream scoops are made in individual servings that are mixed and flash frozen to order. The customer first chooses her wine from a variety of house-made options including strawberry, mixed berry, pineapple, or peach.
The wine then is mixed with our super-premium ice cream base, and the customer may choose additional mix-ins including all-natural fruit purees, sliced fruit, nuts, and candy or cookie pieces.
Once a delicious liquid concoction is mixed up, it's flash frozen using liquid nitrogen, a food-safe cryogenic liquid that's nearly -320 degrees Fahrenheit. The result is a delicious, customized frozen dessert that's as high as 10% ABV – the alcoholic equivalent of a typical glass of wine.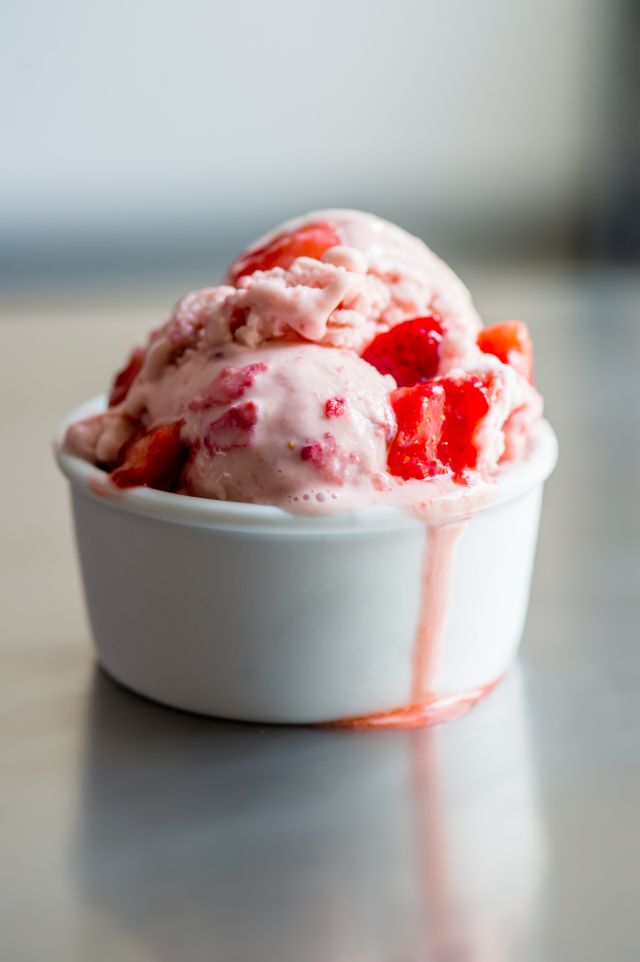 Organizer of Winecream Tour and Tasting
Crossroad Company, LLC is a small, family-owned business located in Baltimore, MD. We're the proud innovators of Winecream – wine ice cream. Our product combines the best of two worlds: super-premium, naturally sourced gourmet ice cream and craft-made fruit wines. The results are delicious, boozy frozen desserts with up to 10% ABV.