Wine & Wisdom

Thursday, July 20, 2017 from 6:00 PM to 7:00 PM (EDT)
Event Details
Wine & Wisdom
Invaluable resources to manage decisions, planning and care for aging adults...
with distinguised wine to complement your learning experience

Six priority topics delivered by Louisville's premier senior experts

Turnkey takeaways to support your diverse responsibilities as caregiver

Relevant insight to minimize the challenges of attending to older parents, family or friends
                                                   Call 502-632-5500 to Reserve Respite Care
Wine selections by W. Scott Harper, MS, CWE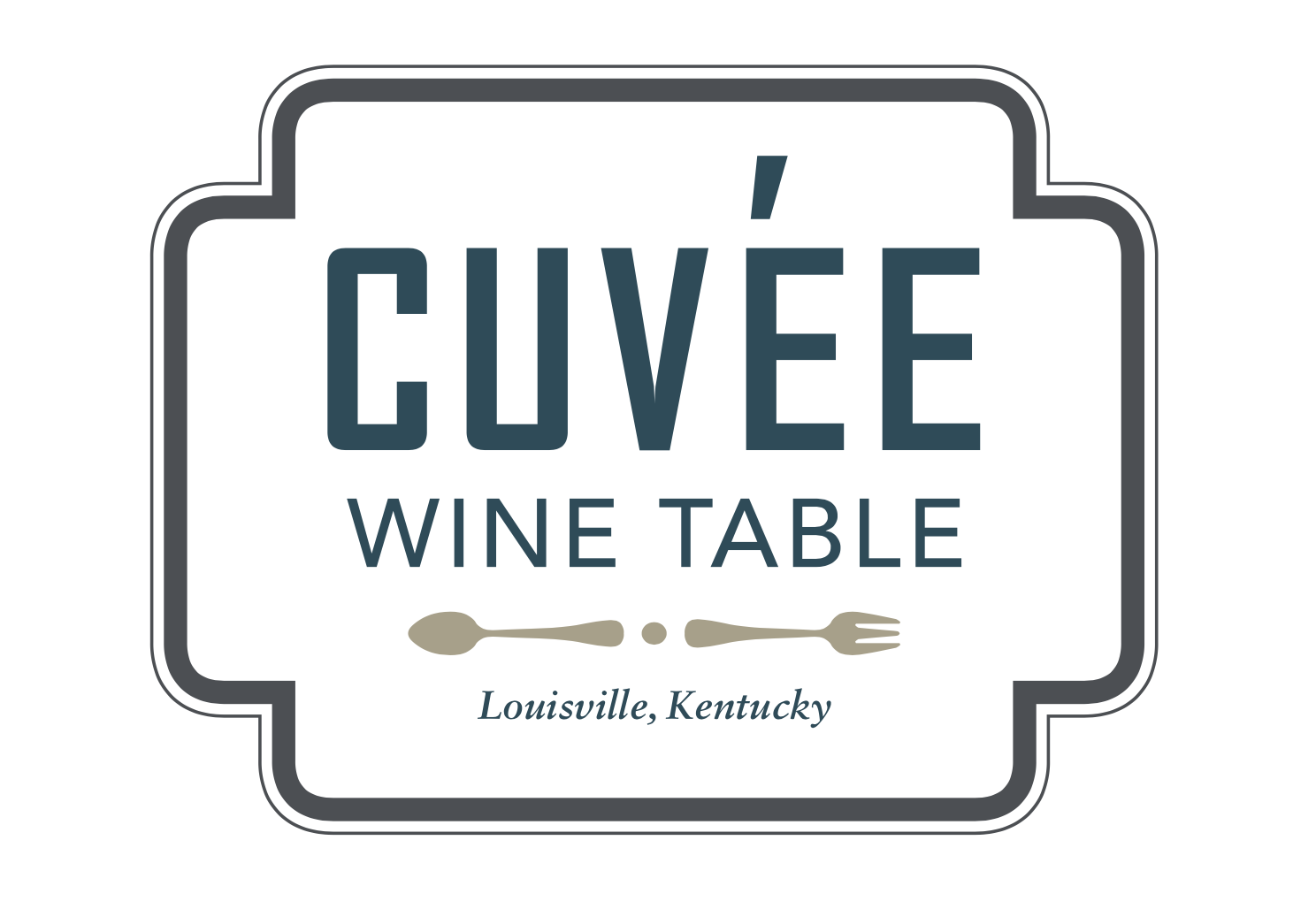 One of two Master Sommeliers in Louisville, Scott Harper will hand select unforgettable wines for each event in the Wine & Wisdom series you will want to experience. In 2009, Harper earned his Master Sommelier Diploma, the highest distinction a professional can attain in fine wine and beverage service. To become a Master Sommelier, a candidate must pass four levels of rigorous examinations. With one of the lowest pass rates of any exams in the world, there are only 230 people who share the title worldwide.

Scott is an Executive Bourbon Steward and a Member of the Stave and Thief Society. He also holds the title of Certified Wine Educator (CWE), the highest level of recognition of the Society of Wine Educators. He is a recipient of the Banfi Award, given to the individual who passes the CWE examination on the first sitting and with the highest score.

Scott is currently managing partner and vice president of the four Bristol Bar & Grille locations and Bristol Catering operations. He also serves as a corporate wine and beverage director, overseeing the award-winning wine programs for all four Bristol locations in Kentucky and Indiana. In spring of 2017, he will be opening Cuvee Wine Table, a wine bar and small plates concept.
Cuvee Wine Table will be located in the east end of Louisville at 3598 Springhurst Blvd. It is anticipated to be a popular bar and delightful patio where you will find more than a few of your favorite wines, but also be able to explore your future favorites. Open 7 days a week for fast casual lunch and full table service dinner, the menu is small plates with a variety of cured meats, artisanal cheeses, flat bread pizza and other tasty treats. The dynamic, eclectic wine program will serve over 100 wines, many of which are available by the taste or glass, as well as a selection of craft beer and spirits.
---
Wine & Wisdom I: Navigating the Challenges of Downsizing
Thursday, April 20th from 6:00 to 7:00 PM
The demands of getting older sometimes require a change in living environment. Kay Barringer and Linda Hyers, geriatric downsizing authorities and owners of Transitioning Services, will discuss the need for and logistics of moving older adults to a more appropriate setting. They will reveal not only how to execute a successful downsizing process, but also how to keep the peace among those involved to promote a pain-free turning point in the evolution of aging. 
Key Takeaways
Guidelines for when and how to choose an alternate living situation

Approaches for overcoming roadblocks to leaving home

Tips for how to facilitate a successful transition
Speaker Bio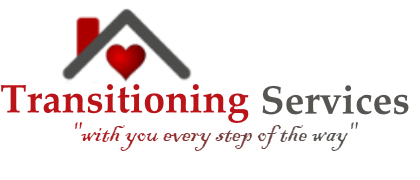 Kay and Linda manage Transitioning Services which provides help to senior adults who have decided to relocate to a new home, "right-size" an existing home or simply organize parts of a home that have been neglected. They create a personalized moving experience including recommendations for suitable living situaitons, packing, moving, household content dispersal, utilities transfer, unpacking and settling in. Kay has a degree in Healthcare Administration/Community Health from Western Kentucky and launched this very popular and successful business six years ago. Linda has a nursing degree from the University of Kentucky and handles all professional nursing care for Transtioning Services. Prior to joining this company, she founded and ran Helping Hands Companion Care.
http://www.transitioningservices.com/index.php

Wine Selection: Sauvingnon Blanc - Honig 2014 (Napa, California)
Honig's first wine was produced in 1981 from vineyards purchased in 1964. The Honig family farms their vineyards and makes their wine utilizing sustainable farming methods and solar power. Michael Honig runs the winery and lives on the estate. This wine is quintessential Sauvignon Blanc, emphasizing fruit and acidity without oak. It is medium-bodied, dry and crisp with refreshing flavors of grapefruit, lemon, honeysuckle and light lemongrass. The finish is long and lightly minerally.
---
Wine & Wisdom II: Senior Medicine – America's Next Drug Problem
Wednesday, May 17th from 6:00 to 7:00 PM
Although medications help maintain health and wellbeing, studies have repeatedly shown that many older adults end up suffering from problems related to their prescriptions. Geriatric Clinical Integrative Pharmacist, Lynn Harrelson, will deliver a must-see presentation about how to maximize the benefits and minimize the side effects of medications for today's seniors. Help your loved one circumvent drug ineffectiveness, adverse drug effects, over or under use and drug interactions with this targeted know-how.
Key Takeaways
A risk assessment tool to help identify and address medication problems

Directions to avoid adverse drug effects including over sedation, confusion, hallucinations, falls and bleeding

Guidelines for safe medication use
Speaker Bio

Lynn Harrelson, a Senior Care Pharmacist, has over 35 years experience in providing innovative services to seniors and others taking multiple medications. She has been a leader in her profession at local, state and national levels. Her company, Senior Pharmacy Solutions, has been instrumental in helping individuals use their medications more wisely for improved health and increased indpendence.
Lynn works with her patients, their families, caregivers and healthcare providers to maximize the benefits and minimize the side effects of all medications. She develops action plans to meet the specific needs of patients and coaches patients/families through therapy changes. Her services support individuals to remain independent in their residence by responding better to medications with fewer problems. 
Ms. Harrelson was the 2012 recipient of Kentucky Pharmacist Association's Excellence in Innovation Award for recognition on her Enhanced Healthcare Outcome Program for Parkinson's Disease and other neurological diseases such as Alzheimer's Disease, Multiple Sclerosis, Huntington's Disease, Autism, Attention Deficit Disorder and Asperger's Syndrome. The Ohio Valley Appalachia Regional Geriatric Education Center recognized her comprehensive medication management services as a best practice model.
http://www.seniorpharmacysolutions.com/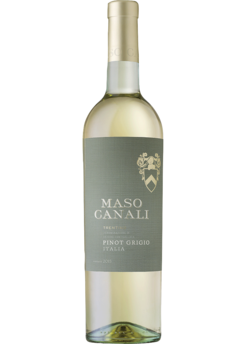 Wine Selection: Pinot Grigio - Maso Canali 2015 (Trentino, Italy)
The Maso Canali estate is over 500 years old. This Pinot Grigio is made from a small amount of grapes prepared in the costly passito method (grapes dried on mats) which increases the wine's body and gives it riper fruit qualities. This selsction comes from Trentino Alto Adige in the Northeast of Italy. It has a lovely floral nose, is pale straw in color and dry with the flavors of lemon, melon, apple, pear and honeydew melon. It boasts a nose of white flowers and straw with a touch of minerals.
---
Wine & Wisdom III: Caring for the Caregiver
Tuesday, June 20th from 6:00 to 7:00 PM
There is ample attention paid to aging adults and their physical and cognitive disease process … but who is paying attention to the family and friends managing their well being? Watching over an aging loved one can take a toll. Attend this presentation with 2016 Louisville Magazine Top Doc Dr. Suresh Nair for proven strategies to help prioritize taking care of yourself to give your best to the ones you care for.
 Key Takeaways
Care delivery guidelines that increase productivity and reduce stress

Tools for inner strength to overcome daily caregiving battles

Self care education and techniques to be at your best for others
Speaker Bio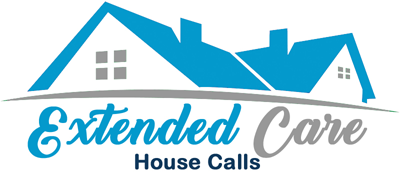 Dr. Suresh Nair is a board certified Internal Medicine Specialist and owner of Extended Care House Calls, an in-home primary care medical service of doctors and nurse practioners. Prior to private practice, he worked as a hospitalist following his residency training at St. Vincent's Medical Center in New York and Montclair Medical Center in New Jersy. His passions are critical and geriatric care and he was voted by his peers as one of the Top Docs in Louisville Magazine for 2016. He is a respected professional speaker and delivers what has been described as a moving presentation on care for caregivers.
http://www.echp2u.com/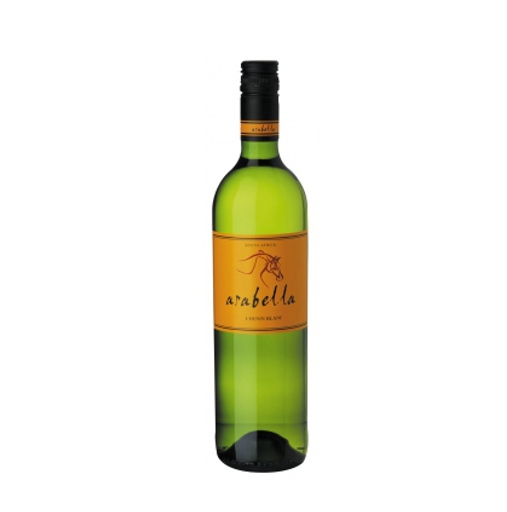 Wine Selection: Chenin Blanc - Arabella 2014 (Western Cape, South Africa)
Chenin Blanc is also known and sometimes labeled as Steen in South Africa and is crafted with the country's most grown grape. Arabella refers to the beautiful Arabian horse and the owner's bottle this wine in Robertson which is known for horses. The Owners are the DeWet family and they have made wine since 1697. The wine color is pale, golden-yellow with green highlights. It is dry, crisp and refreshing with flavors of red apple, citrus, light wet stone minerals and guava. It's a delicious aperitif wine and equally delicious with grilled or fried seafood.
---
Wine & Wisdom IV: Coping with Age-Related Declines in Functioning
Thursday, July 20th from 6:00 to 7:00 PM
The aging process typically involves changes in physical, mental, social and emotional capacity. These changes can dramatically impact the independence and well being of a senior experiencing them. Learn from Clinical Geropsychologist, Dr. Brittney Poppe, how to discern declines in the aging adults you are closest to as well as how to help them manage and cope with these losses.
 Key Takeaways
Direction to help anticipate and address functional decline due to aging

Guidance to identify and support common reactions to loss of independence

Access to Drive Able, a cognitive driving assessment regarding the safety to continue operating a motor vehicle
Speaker Bio

Dr. Brittney Poppe is a Clinical Geropsychologist with a private practice in the heart of historic Middletown where she provides individual therapy to help older adults deal with a wide range of mental health concerns. She also conducts dementia assessments and helps families cope with caregiving responsibilities as well as learning how to manage any challenging behaviors associated with dementia.
Dr. Poppe received her doctorate from the University of Louisville and completed her pre-doctoral internship at the Memphis VA Medical Center where she completed rotations in inpatient geriatric rehabilitation, memory evaluation and home care. She completed her post-doctoral fellowship with a focus on outpatient geropsychology at the Milwaukee VA Medical Center.  She is licensed as a psychologist in KY and IN.  She is also credentialed with the National Register of Health Service Psychologists and is a member of local and national psychological associations.
 http://www.drpoppe.com/

Wine Selection: Cabernet Sauvignon/Blend - Francis Coppola "Diamond Claret" 2013 (California)
Famed director Francis Ford Coppola makes this featured wine in Sonoma. Claret is the British term for Bordeaux and the Diamond Claret is a blend of Bordeaux varietals which are Cabernet Sauvignon, Merlot, Cabernet Franc, Malbec and Petit Verdot. The wine is purple leading to garnet, full-bodied, dry and rich with flavors of black cherry, blackberry, coffee and light baking spices.
---
Wine & Wisdom V: Preventing Decline in Older Adults
Wednesday, August 23rd from 6:00 to 7:00 PM
Become an exceptional advocate for the seniors in your life with tools and strategies to help counteract age-related deterioration. Join Dr. Christian Furman, Professor of Geriatric and Palliative Medicine and Medical Director with the  at U of L, for an interactive review of how and why geriatric assessment can play a key role in preventing decline.
Key Takeaways
A real-world diagnostic approach to maximize overall health and aging

Better health care and physician relationships guided by geriatric assessment revelations

The opportunity to preserve faculties for enhanced quality of life
Speaker Bio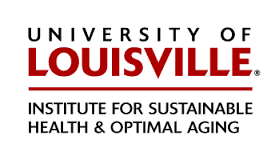 Christian Davis Furman, MD, MSPH, AGSF is the Medical Director for the Institute for Sustainable Health & Optimal Aging at the University of Louisville. She is a Professor of Geriatric and Palliative Medicine and holds the Smock Endowed Chair for Geriatric Medical Education. She also serves as the Program Director for the Palliative Medicine Fellowship. She joined the faculty in 2000 and served as vice-chair for geriatric medicine from 2005-2016. In 2015, she was appointed Medical Director for the Institute and was named the Smock Endowed Chair in 2016. She earned a bachelor's degree from the University of Miami in 1992, her medical degree from UofL School of Medicine in 1996 and a master's in public health from UofL's School of Public Health and Information Sciences in 2003. She completed her residency in Internal Medicine at UofL in 1999 and a fellowship in Geriatric Medicine at UofL in 2000. She is board certified in geriatric medicine and hospice and palliative medicine. Her research focuses on palliative medicine in the nursing home setting. She was awarded a Geriatric Academic Career Award to teach palliative medicine to interdisciplinary teams in 2004. In 2012, the Centers for Medicare and Medicaid Services selected Dr. Furman as the only Kentuckian among 73 national health care professionals to participate in the CMS Innovation Advisors Program. She was inducted as a Fellow in the American Geriatrics Society in 2013.
http://www.optimalaginginstitute.org/

Wine Selection: Pinot Noir - Hahn Winery 2014 (Monterey, California)
In German, Hahn means rooster, which is also the name of the family who owns the winery producing this selection. The Hahn's released their first vintage in 1991 as a part of the Smith & Hook winemaking estate founded in 1980. The Smith & Hook estate is the combination of the former horse ranch named Smith Ranch and the former cattle ranch named Hook Ranch in Santa Lucia Highlands, Monterey, California. The Hahn Winery 2014 is a ruby red color with delicious black cherry, cola, vanilla and oak flavors. It's a medium-bodied frame that is soft, supple and dry with a silky rich and round texture remarkable for the price.
---
Wine & Wisdom VI: Dealing with Dementia
Tuesday, September 19th from 6:00 to 7:00 PM
Anne Rich, MSN, RN and Aging Life Care Specialist, is at your disposal to help mitigate the complexities of dementia. By better interpreting the signs and symptoms associated with early, middle and late dementia, you will be armed to provide informed, productive and empathetic care. You'll have exposure to leading edge techniques for managing not just forgetfulness, but the communication, emotional, behavior and safety issues associated with this prevalent health issue.
Key Takeaways
The ability to anticipate declines by understanding the three stages of dementia

Practical strategies for interacting with loved ones experiencing dementia

A working knowledge of common behavioral issues associated with dementia and solutions to influence them
Speaker Bio

Anne Rich, is a Registered Nurse and has her Masters in Science of Nursing Degree. She is an Aging Lifecare Specialist for Diversifed Nurse Consultants whose mission it is to provide individualized, innovative, holistic care navigation for elders with chronic conditions as well as to champion education and advocacy to improve health and wellness in the community.They take a holistic approach to helping aging people with ongoing health concerns find care that meets their unique medical, financial, legal, emotional and safety needs.
The founding partners at Diversifed Nurse Consultants have all cared for aging or disabled loved ones and experienced first-hand the struggles of navigating the maze of providers and payors. DNC was born out of that shared experience and from a passion for helping people in similar situations. Their team of Aging Life Care Specialists has extensive experience with healthcare providers, insurance companies and government agencies like Medicare and the Veterans Administration. As a result, they are uniquely suited to advocate on your behalf and to help you make informed choices.
Diversifed Nurse Consultants is a single source for all your caregiving needs. They either help you directly, or guide you to someone reliable who can help regarding health assessments to uncover needs, securing care after a life-changing accident or illness, managing medication, creating a safe living space, finding suitable placement for aging parents, offering a driving assessment or serving as medical power of attorney.
https://dnconsult.org/index.php

Wine Selection: Malbec - Amalaya 2014 (Salta, Argentina)
Argentina is on fire - it's currently fifth in world wine production and eight in world wine consumption. It's imports are increasing by quantum leaps, all this from the second largest South American country after Brazil. The savory flavor of this dark, purple Malbec has flavors of lavender, spice, black fruits and oak. It brings to mind the quintessential pairing of grilled Argentine steak with Chimichurri. 
---
When & Where

Symphony at Oaklawn
100 Shelby Station Drive
Louisville, KY 40245


Thursday, July 20, 2017 from 6:00 PM to 7:00 PM (EDT)
Add to my calendar