Description
Wine & Whiskey is a dinner series hosted by Chef Satia of FiftySevenNorth. Each series is aesthetically designed with our guests in mind. The evening comes alive with amazing food, music, art...accompanied by wine & whiskey pairings.
---
This evening's Wine & Whiskey is inspired by the First Lady of Neo Soul, Miss Jill Scott. DYNAMIC poetic soul, lyrical beast, masterful storyteller...J.I.L.L. S.C.O.T.T. is a truth teller. We'll explore her truths, her melodic tendencies and the masterful ways she draws us in with her lyrical honesty.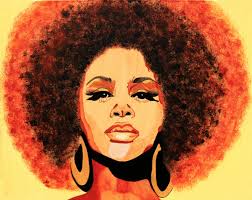 ---
The night is interactive and engaging. From the music to the carefully crafted menu, Chef has curated an evening of insatiable bites to lift your palate. Enjoy live painting by our featured artist and express your own creativity on canvas. No painting experience needed! Blossom with step-by-step instruction or use your own artistic license to create a work of art.
We will acknowledge Black August and the correlation of its meaning and her music...words
Ticket includes six insatiable bites, six pairings, a goodie bag, wine glass, professional photo of and your artistic creation.
Here's a snap of the last menu
LEAVE ROOM FOR DESSERT!!!
**Must be 21 and over to attend**
"Black August is a month of divine meaning, of repression and radical resistance, of injustice and divine justice; of repression and righteous rebellion; of individual and collective efforts to free the slaves and break the chains that bind us." -Mumia Abu-Jamal