Wine & Weed with WWA at the Well Fed Community Garden - May 20, 4:00-6:30pm (4-5:30 Volunteering, 5:30-6:30 CLE)
About this event
Join us for a great volunteer opportunity where we can learn about gardening while sipping on wine, compliments of Wake Women Attorneys! Stay after for a one hour Mental Health CLE. We have a great panel of speakers (see below) lined up to talk about Horticultural Therapy!
We will be following CDC guidelines and the Governor's latest order regarding COVID-19 precautions. Masks will be required when six feet of social distance cannot be met. Participants will be limited to 20, so register now to reserve your spot! Registration is open to Wake Women Attorney members until May 13, at which point registration will open up to friends of Wake Women Attorneys.
1 hour of mental health CLE credit pending.
Looking forward to seeing everyone in person for this event!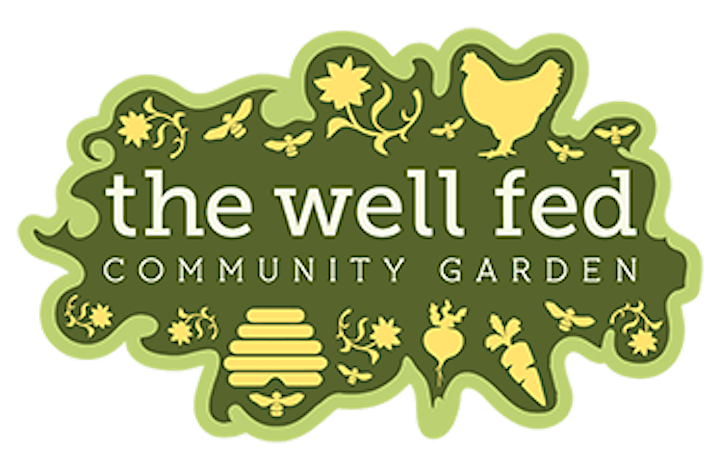 Horticultural Therapy Speakers:
Georgia Brown
Georgia Brown is a graduate of the University of North Carolina at Chapel Hill and a Journalism and Marketing major who fell in love with growing her own food after having her first son 12 years ago. She is passionate about food; growing food, cooking food, eating food, sharing food, and ensuring people have access to healthy food. She worked at InterFaith Food Shuttle in Urban Agriculture, Raleigh City Farm and Well Fed Community Garden. She currently runs the Women's Center Community Garden Project and continues to support the local, sustainable agriculture community in the triangle. Her guiding belief is that gathering together to share a meal is one of the most powerful and healing rituals of mankind and that access to nourishing food is a basic human right. She often says, "A good meal, kindness, and fresh air cure many ills."
Women's Center Garden Info:
The Women's Center (WC) is a safety and stabilization center for women experiencing homelessness. The Women's Center Garden Project is an integral part of The Women's Center's mission, which is to remedy the cycle and effects of trauma, abuse, violence, and homelessness among women in The Triangle. WC employs a comprehensive clinical and holistic approach directed towards our clients achieving wellness, self-sufficiency, safe and permanent housing, and empowering each woman to realize a fulfilling and dignified life. WC addresses critical basic needs such as food insecurity, critical needs such as behavioral and medical healthcare, quality housing, economic security, holistic wholeness, and cultural vitality that lend to building healthy communities, one life at a time.
Kirsten Reberg-Horton
Kirsten Reberg-Horton is a graduate of the University of North Carolina at Chapel Hill with dual Bachelor's degrees in Studio Art and Religious Studies. Since 2003, she has been the owner of Kalmia Landscape Design, designing landscapes for over 600 residential clients. A transracial adoptive parent and mother of a twice exceptional child, Kirsten has personal experience both with issues of racism and mental health. She is pursuing a Masters in Mental Health Counseling at the North Carolina Central University and has recently completed the Introduction to Therapeutic Horticulture course offered by NCSU and the NC Botanical Garden. Kirsten's goal is to marry her two passions: mental health and gardens by offering her future clients the opportunity to engage with nature while participating in counseling. Kirsten's family are members at St. Ambrose Episcopal Church.
Project Description:
Kirsten is working with a team at St. Ambrose, a historically black Episcopal Church in SE Raleigh, to develop a community mental health program using therapeutic horticulture modalities. St. Ambrose, which borders the Walnut Creek Wetlands, is situated in the historic Rochester Heights neighborhood. This neighborhood has been severely impacted by Environmental and Systemic Racism. The impacts of racism on mental and physical health have been well-documented. Whether it's simply walking in a garden or natural setting, sitting on a bench and listening to the sounds around you, meditating in the labyrinth or getting your hands in the dirt, we believe in the healing and transformative power of nature and the connection of mind and body that opening up to the natural world brings. The program at St. Ambrose will seek to harness the healing power of therapeutic horticulture by combining it with individual, family, and group therapy. Pastoral counselors, mental health counselors, art and music therapists and therapeutic horticulturalists will share their talents to help nurture the resilience, healing and empowerment of people impacted by racism.
Rieppe Hendrick
Rieppe Hendrick is a speech-language pathologist of over 25 years who became a Wake Co. Master Gardener Volunteer in 2014 because she wanted to start a gardening group with individuals living with communication challenges. That path has led her to chairing the Wake Co. Master Gardener Therapeutic Horticulture Program since 2015, which operates programs out of 12 sites throughout Wake Co. serving a range of special populations. Facilitating and witnessing the enormous positive impact that a people-plant connection can have on quality of life has led her to make a shift in professional focus to that of a Therapeutic Horticulturalist. She holds a Certificate in Therapeutic Horticulture from UNC/North Carolina Botanical Garden and a certificate in Animal-Assisted Interventions from Harcum College in PA. She is the proud mother of 2 grown children and lives in Chatham County with her husband and a merry band of various animals! They live on a small farm out in the middle of the woods with a life goal of exposing as many people as possible to the joy, peace, wisdom, and therapeutic value of interacting with plants and animals.
Project/Program Description:
Surcee Farm is a therapeutic environment of plants and animals. Our goal is to offer both on-site and off-site programming with a focus on overall wellness of the participants. Our goal is to serve anybody in need of services, including special populations, caregivers, and support persons of those populations. We currently offer therapeutic horticultural programming off-site with the hope to achieve bona fide farm status to offer on-site programming. The Farm is a 13-acre wooded property with multiple garden plots, a greenhouse, a workshop, goats, chickens, dogs, cats, and lots of nature.

Organizer of Wine & Weed with Wake Women Attorneys at the Well Fed Community Garden